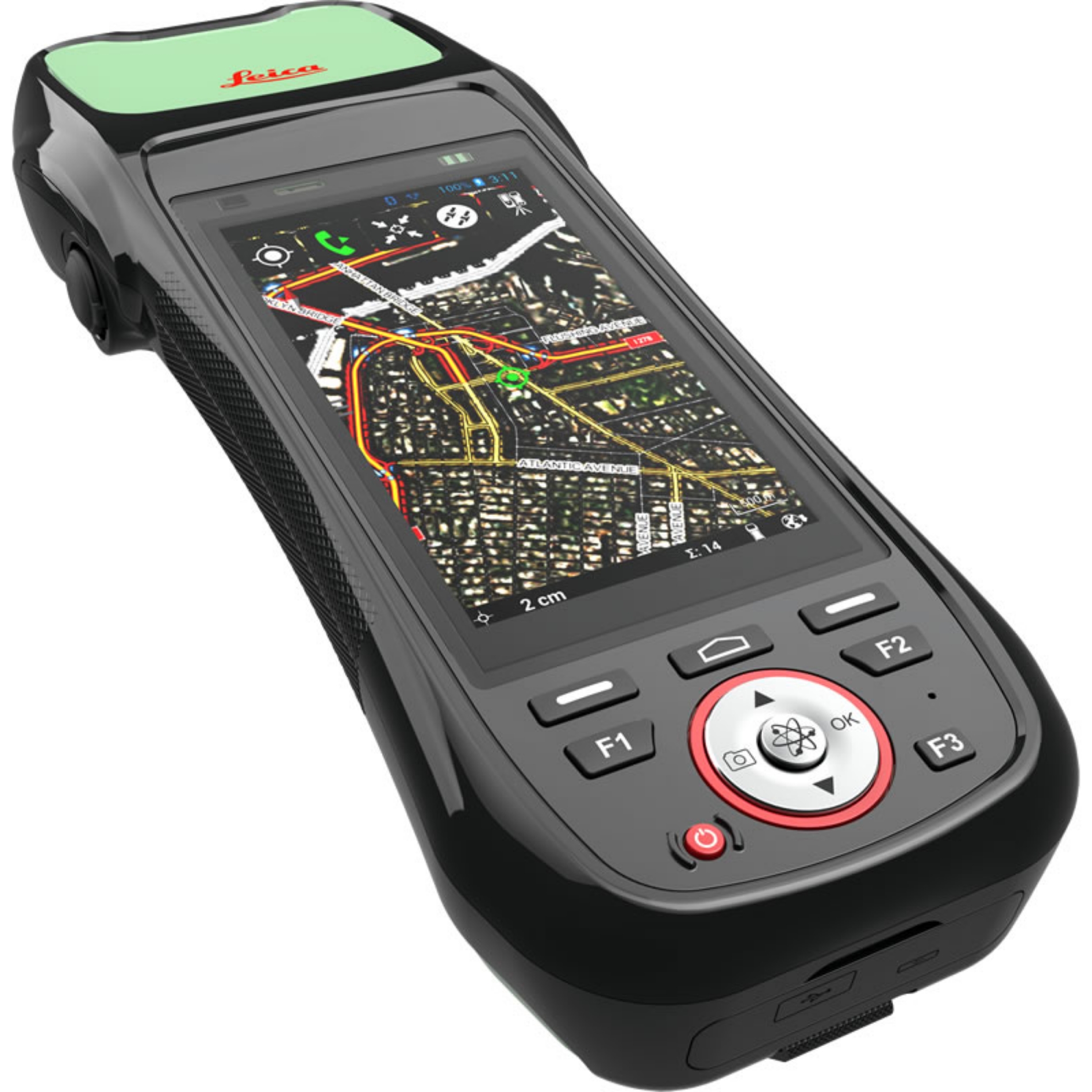 Leica Zeno 20
Detailed Description
Simply more than GPS
Leveraging the strength of cutting-edge technology in one remarkably compact device, the Leica Zeno 20 changes the way field personal captures GIS data daily.
So accurate you will always be sure
So productive it will change your workday
So simplistic it will become your indispensable tool
gamtec and apogeetec, both new innovative technologies developed by the Hexagon Geosystems Group, solve the number one problem encountered by field personal when working in challenging GNSS environments: to be able to collect reliable and accurate positioning data, at any time, from anywhere.
Better satellite acquisition with stronger signals combined with contactless offset measuring create a radically new solution, with much more safety, new developed survey grade accuracy and enormous time-savings. It's truly comprehensive and second to none.
Durable IP67 dust and waterproof rating
Features & Benefits
Outdoor Experience
Largest best-in-class outdoor screen
Ergonomic and weight optimised design
Flexibility
Windows Embedded Handheld (WEH) 6.5.3 or Android
Leica Geosystems or BYOS (bring your own software)
Full choice of GNSS configuration
Capture
Optimised GNSS performance
gamtec: Combination of DISTO™ S910 with Zeno 20 closes gaps where GNSS is not working anymore
Simplicity
Out-of-the-box and straight to work experience
The simplicity of the Zeno 20 software lets any non GIS or surveying professional use it - simplicity without limitations
Content
Zeno 20 offers direct integration to the Hexagon Imagery Program and Open Street Map services
Service and Support
Benefit from Leica Geosystems global service & support network with 320 service centres in 97 countries
Software
Intuitive Zeno Mobile software or fully ArcGIS™ integrated Zeno Field
With Zeno Connect you can add any app you want
Technical Specification
Call our Support Team on 0330 1759558 if you require more information on this product.
What's In The Box
Call our Support Team on 0330 1759558 if you require more information on this product.

Need some help?