Leica TS15 P 5" R400 Total Station with CS15 - Used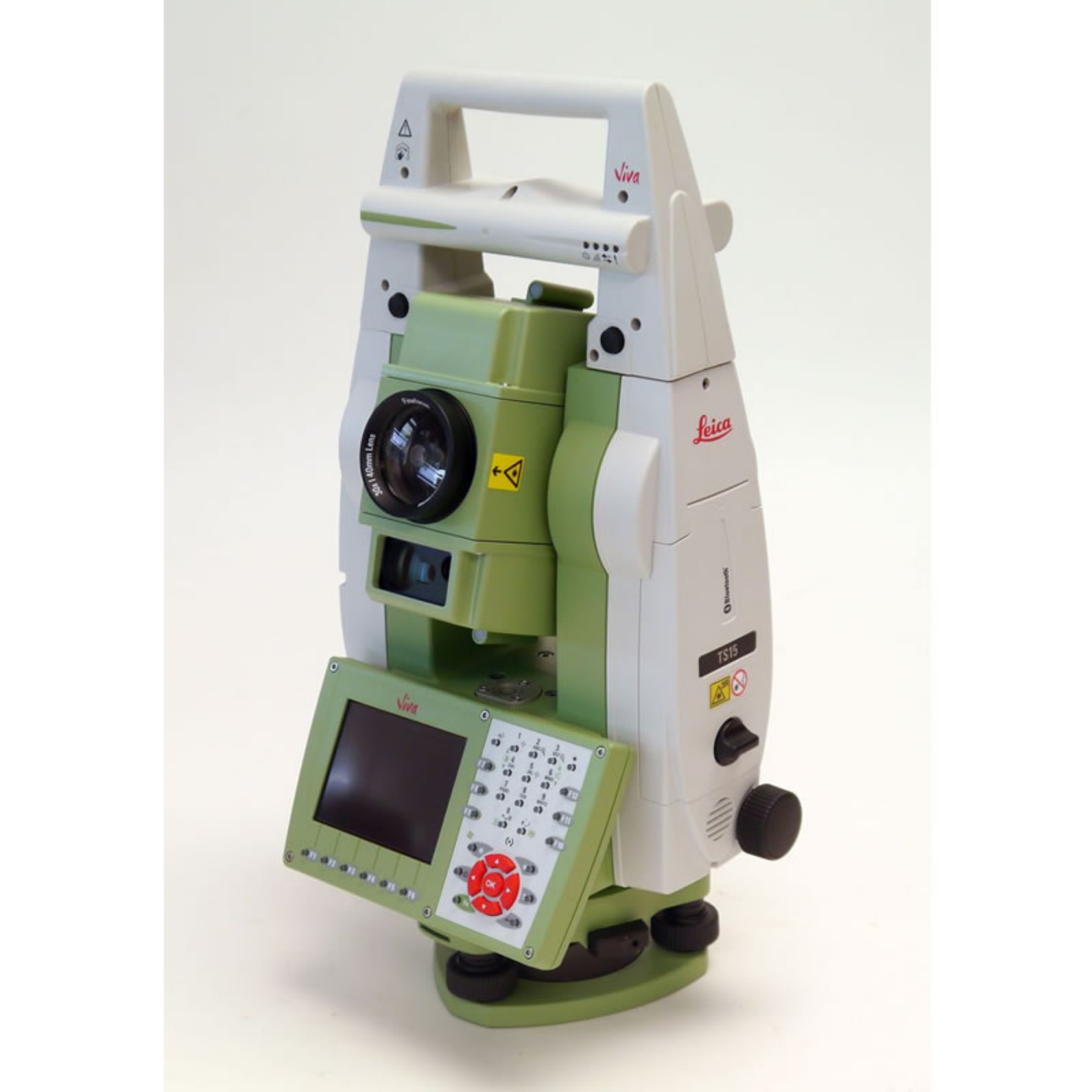 Leica TS15 P 5" R400 Total Station with CS15 - Used
£11994.00
Detailed Description
The Leica TS15 builds on Leica's years of experience creating top quality measuring tools. Bringing you the world's best total station sensors, angle measurement, long distance surveying and the patented PowerSearch prism recognition camera, the TS15 P is an instrument that you can rely on for years to come.

This instrument has been fully reconditioned by our Leica accredited service department.
Features & Benefits
Calibration: 1 Year Certificate
Technical Specification
Inst Reflectorless Range
400m
Document Download
Call our Support Team on 0330 1759558 if you require more information on this product.
What's In The Box
TS15 P 5" (1.5 mgon) R400 Total Station with PowerSearch, Automatic Target Aiming, Reflectorless R400 EDM, Electronic Guide Light EGL, 1 GB Internal Flash Memory, Laser Plummet, 1 Keyboard with Full VGA Colour Touch Screen, Bluetooth / RS232 / USB
SmartWorx Viva TS Licence Key
GDF321 Tribrach without Plummet
GKL221 Charging Station
GDI221 Charging Adapter (x2)
GRZ4 360° Prism

CS15 TPS/GNSS Field Controller with Internal TPS Radio Module & WLAN
SmartWorx Viva License Key
Swissbit 1Gb Industrial SD Card
GHT62 Pole Holder Base Plate
GHT63 Clamp Arrangement
RH15 Radio Handle with Integrated Modem
GVP642 Hard Container

Need some help?