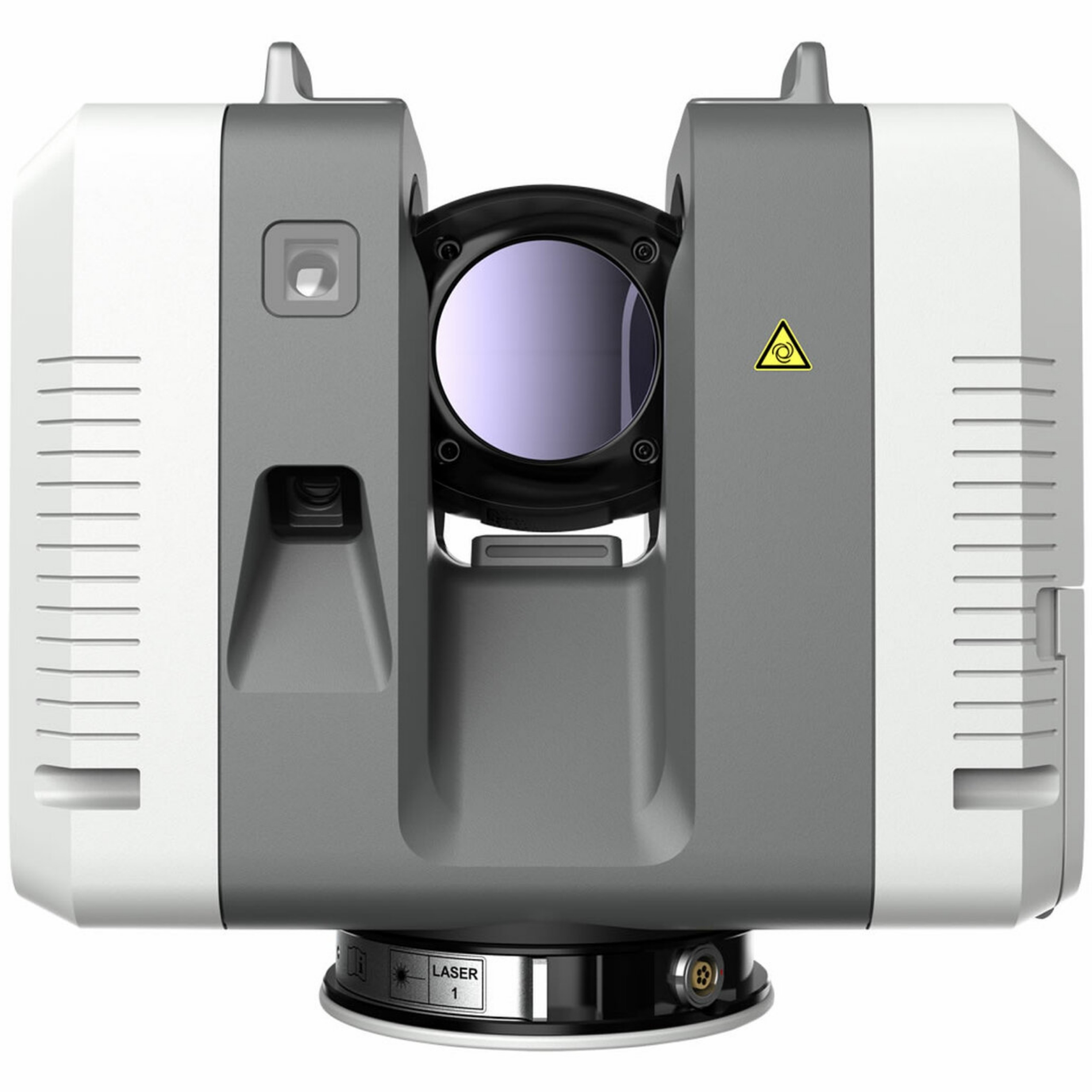 Leica RTC360 LT 3D Laser Scanner
Detailed Description
With a measuring rate of up to 1 million points per second and advanced HDR imaging system, the RTC360 LT makes
3D reality capture more economical than ever before. The creation of coloured 3D point clouds can be completed in under 2 minutes.
Low noise data means better images, resulting in HD scans that are highly detailed and can be used in a wide range of applications. Using Cyclone FIELD 360 software for semiautomated registration on site, the Leica RTC360 LT provides excellent precision.
Small and lightweight, the Leica RTC360 scanner features a portable design and collapsible tripod mean it's compact enough to fit into most backpacks, ready to be taken anywhere. Once on-site, easy-to-use, one-button operation makes for fast, hassle-free scanning.
Features & Benefits
Max Scanning Speed: 1 Million points per second
Manual alignment (move & rotate)
Same onboard user interface as the RTC360
Same FIELD 360 user interface as for RTC360
Resolution at 10m
Low (12mm) 0:52sec | Medium (6mm) 1:44min | High (3mm) 3:28min
*The Leica RTC360LT is not upgradeable to the RTC360
Technical Specification
Max. Scan Rate (Million points /s)
1
What's In The Box
1x RTC360 LT Laser Scanner
1x RTC360 LT Transport Case
4x GEB361 Lithium-Ion Batteries
1x GKL341 Multicharger
2x RTC360 LT USB Flash Drive - 256 GB
1x RTC360 LT Rain Cover
1x RTC360 LT Quick Guide
1x RTC360 LT System USB Card
1x RTC360 LT CCP Basic Contract
Need some help?