Leica NA524 Automatic Level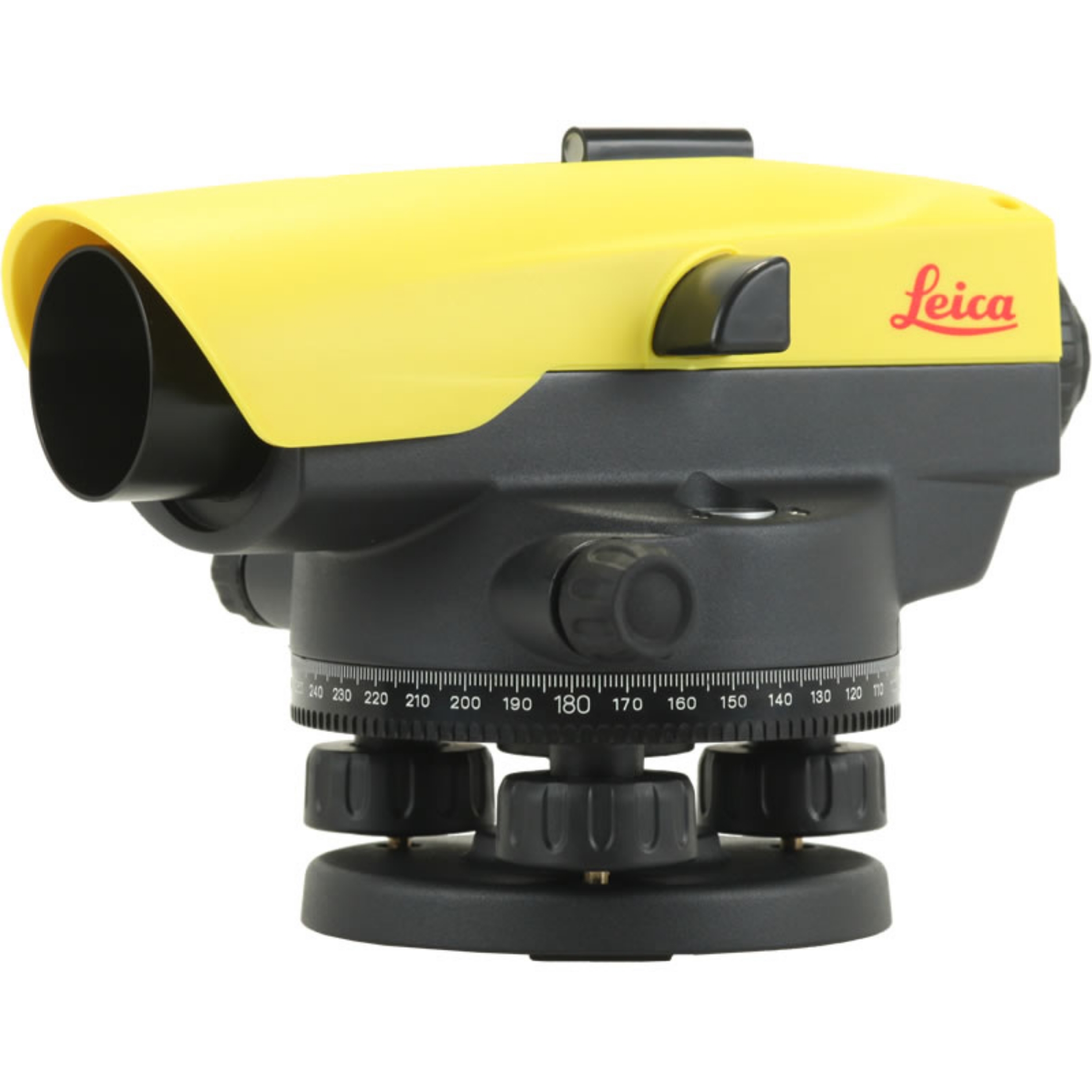 Leica NA524 Automatic Level
£270.00
Detailed Description
With the many obstructions and uneven surfaces, construction and building sites are full of levelling challenges. To ensure the straightest and safest construction possible, you need a reliable instrument for all your levelling needs.

On your terms, on your site, Leica Geosystems is your trusted partner and the Leica NA524 provides you with reliable levels for accurate measurements and high quality results.

Accurate. Focused. Protected.
Leica Geosystems is a pioneer in manufacturing levels and understands the needs of construction workers
Whatever your need, basic or more, Leica levels are your answer
With a unique design, these levels produce the highest quality results at the best price value
The unique design of the Leica NA500 Series reflects the high quality of technology featured inside each level
The Leica NA500 Series is ruggedly made to withstand the harshest elements
These levels, while highly accurate, provide quick and easy measurements
Unbeaten warranty and service offering
Leica Geosystems offers solutions for all your construction needs
Features & Benefits
Model
NA520
NA524
NA532
Standard deviation for 1 km double levelling (ISO17123-2)
2.5 mm
1.9 mm
1.6 mm
Telescope
Telescope image

upright

Magnification
20 x
24 x
32 x
Objective aperture

36 mm

Shortest target distance from instrument axis

< 1.0 m

Field of view at 100 m

< 2.1 m

Multiplication factor

100

Additive constant 0

0

Compensator
Working range

± 15'

Setting accuracy (standard deviation)

< 0.5''

Sensitivity

8' / 2 mm

Horizontal circle
Graduation

360°

Graduation interval

1°

Weight (net)

1.5 kg

Operating temperature range

–20°C to +50°C
Technical Specification
Telescope Magnification (x)
24
Level Accuracy - Double run per KM (mm)
1.9
Document Download
Documentation File Format Size
Leica NA500 Level Series Product Brochure
PDF
0.2 MB
What's In The Box
Leica NA524 Automatic Level
Carry Case
User Manual
Calibration Certificate - 1 Year
Need some help?