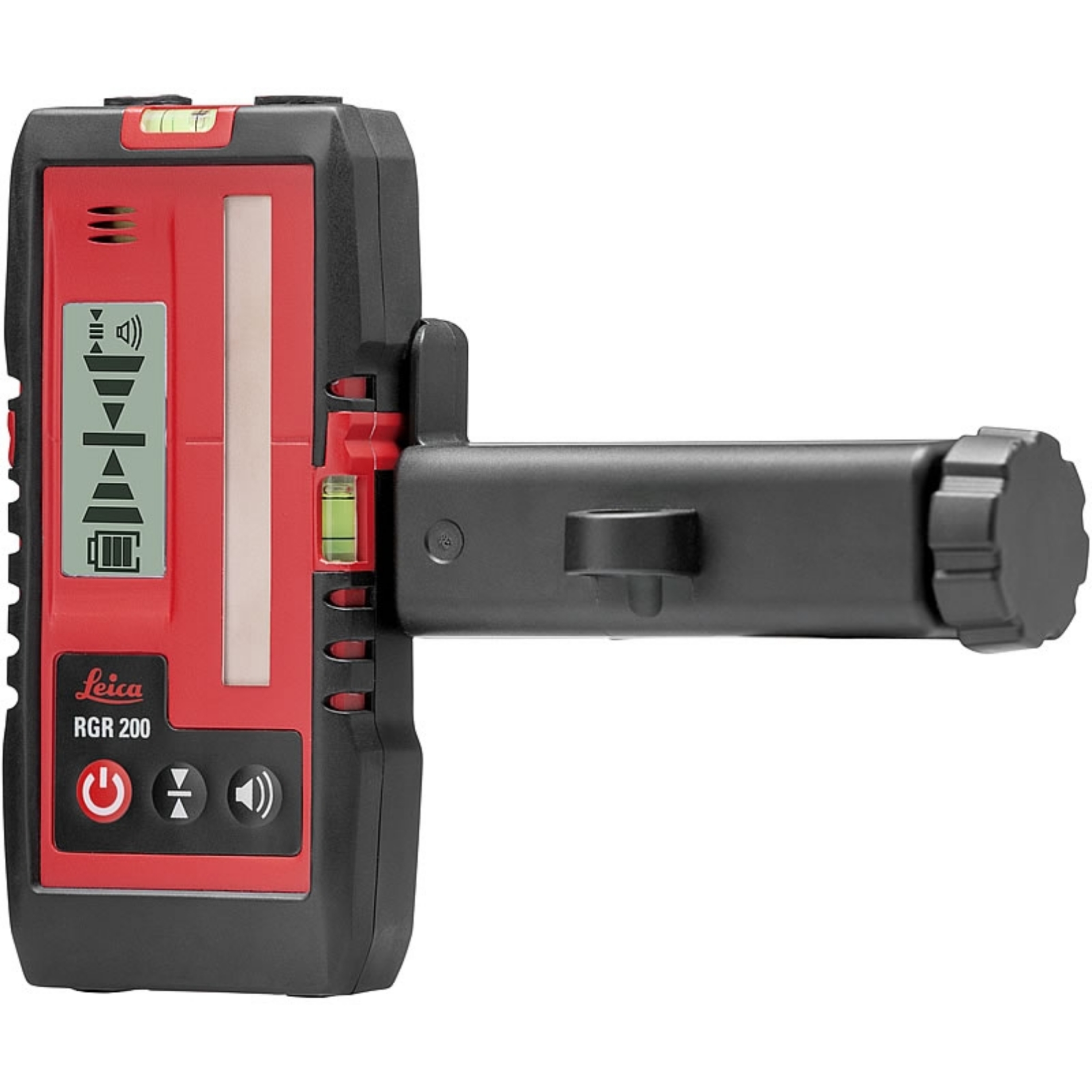 Leica Lino RGR200 Receiver
£200.64
Detailed Description
The Leica Lino RGR 200 Receiver is designed to detect red and green laser beams in very bright lighting conditions. This increases the working range to more than 80 metres. It is 1.2m drop-tested, water jet and dust protected to IP65 standards, together with a reinforced receiver bracket.

A well-lit display (front and back), its large receiver sensor and audio signals help you to find the projected laser lines quickly and easily. Integrated magnets allow to easily attach the receiver to any magnetic surface.

For Leica Lino L2, L2G, L2P5, L2P5G and L4P1.

Includes: Quick start guide, rugged receiver bracket, 2 AA batteries.
Need some help?