Leica iCON PA10 Proximity Warning System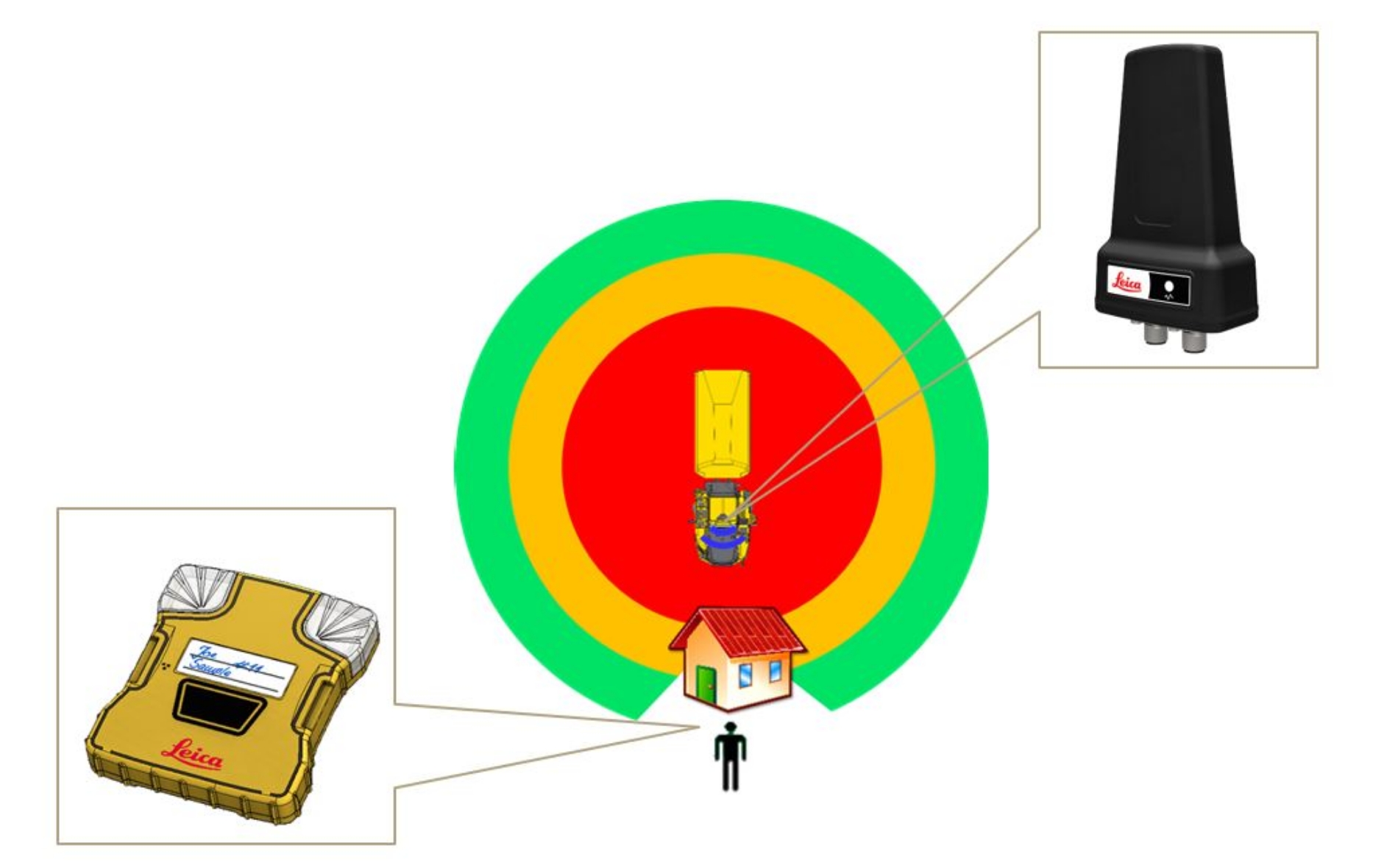 Leica iCON PA10 Proximity Warning System
Detailed Description
Leica PA10 is an innovative solution from Leica Geosystems that combines a tag worn by personnel moving around on foot one that communicates with machines on a heavy construction site. The goal is to create awareness for machine operators and pedestrians and create a safer working environment.
Features & Benefits
Scalable
PA10 can be used for all machines and vehicles on a heavy construction site. The system provides three configurable alert distances around the machine or vehicle. PA10 is scalable from a single anchor up to 7 anchors on the vehicle.
Awareness
PA10 is a proximity detection system to provide information about pedestrians around vehicles and machines on a heavy construction site. PA10 creates awareness for operators and pedestrians about their surroundings.
Alert Signals
Signal propagation time is measured between anchors installed inside machines/ vehicles and battery-powered tags worn by pedestrians. The PA tag provides audio, visual and haptic feedback to the pedestrian, and the anchor provides visual and audible feedback to the machine operator or driver.
Long-Range
PA10 is based on the latest Ultra Wideband (UWB) time-onflight technology that provides ranges up to 40 m with +/-20 cm accuracy without separate RF link. It provides situational awareness and reliable alerts even under roof and closed spaces where GNSS coverage is limited or unavailable e.g. workshop, quarries.
Related products
In stock

In stock

In stock
Need some help?