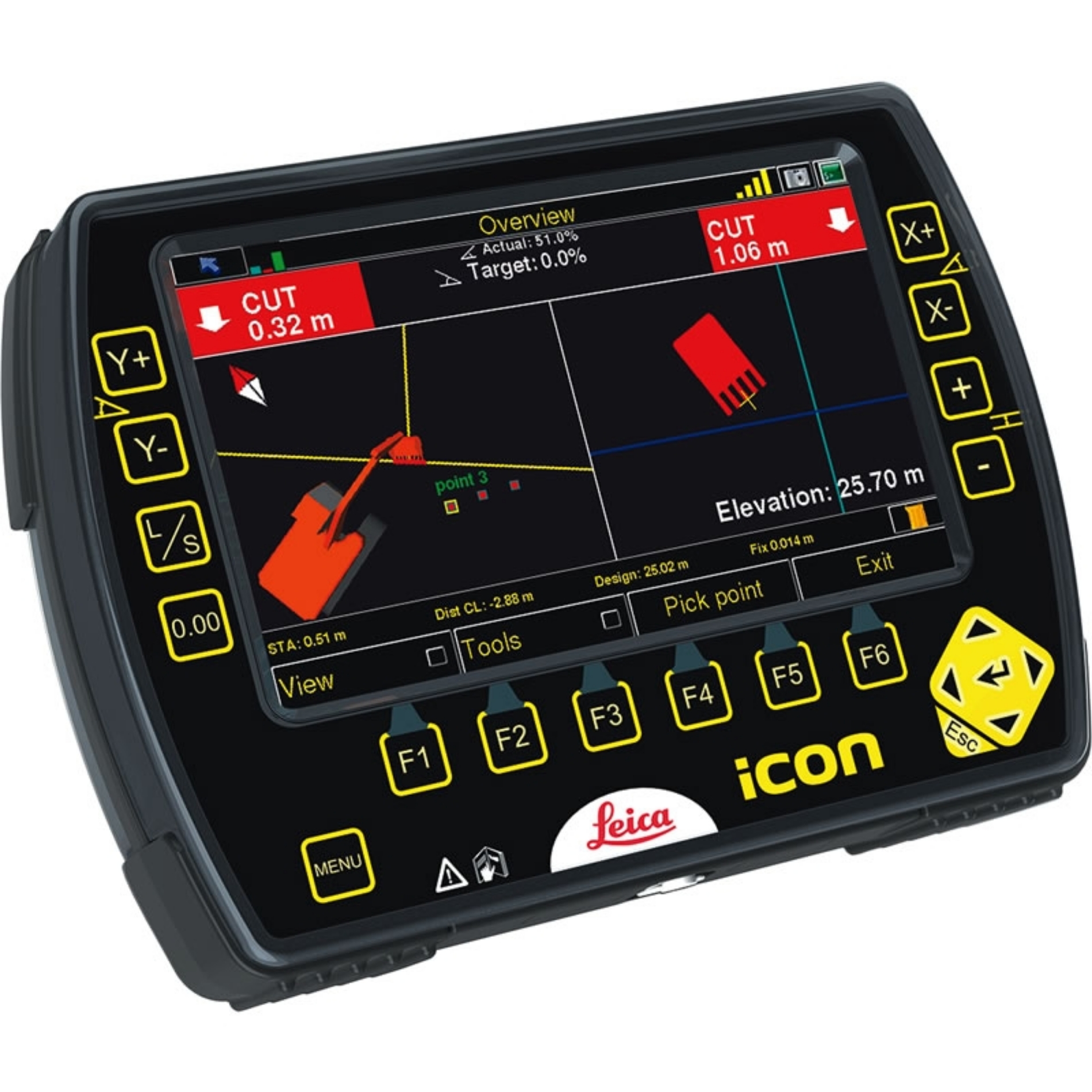 Leica iCON iCP41 - 3D System
Detailed Description
Leica iCON excavate iCP41 Excavator System
The rugged IP56 enclosure is designed for harsh environments. For utmost reliability in harsh and dusty environments, no connecting cables or power supply plugs are used in the iCON excavate iCP41.
Features & Benefits
The iCON excavate iCP41 is wirelessly powered from the MMB1300 cradle by induction
Data transfer is via wireless interface between the MMB1300 cradle and the iCON excavate iCP41
The iCON excavate iCP41 has WLAN hardware support (for future use)
On the bottom of the iCON excavate iCP41 are connectors for SIM card and USB
What's In The Box
Call our Support Team on 0330 1759558 if you require more information on this product.
Need some help?