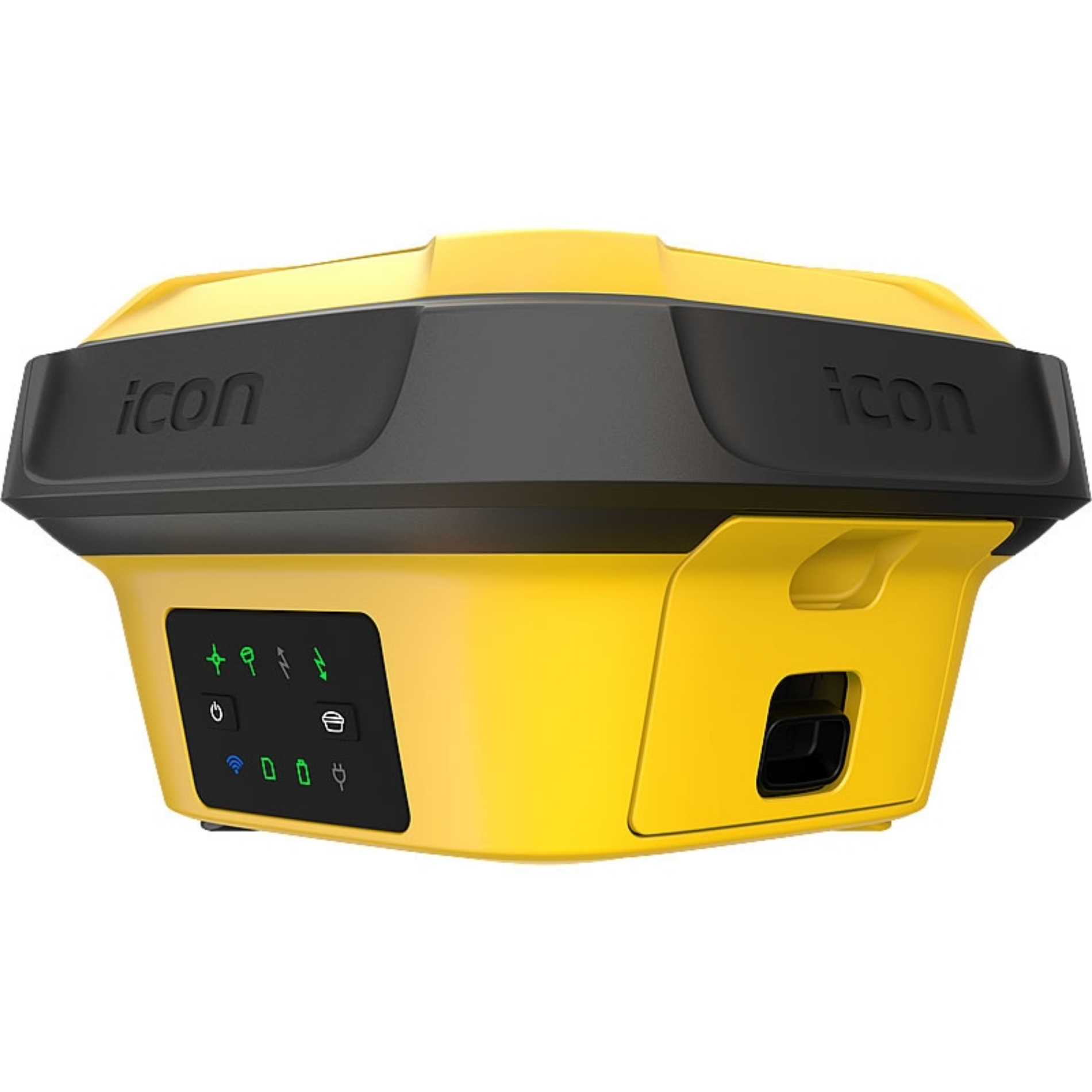 Leica iCON GPS 70 T Antenna
Detailed Description
The combination of the latest GNSS technology and inertial measurement unit (IMU) equips the gps 70 T with true tilt compensation.
Free yourself form the boundaries and limitations of working with the pole in vertical positions and increase productivity compares to conventional methods. Collect as-built field data and Stake Out designs faster while increasing accuracy and reducing critical errors.

Tilt – Traceability – Trust
There is no need to hold the pole vertical when taking measurements. Full traceability by storing tilt values with each measurement improves the quality of control of any measured point. The permanent tilt compensation extends your measurement possibilities, improves quality and accuracy of your collected data as well as eliminating critical errors as levelling the bubble is no longer necessary.
Features & Benefits
Permanent Tilt Compensation
Calibration-free
Resistant to magnetic interferences
Increased measurement productivity and reduction of human error
Superior and Future-proof GNSS Technology
555 channels for more signals, faster acquisition and improved sensitivity
Intelligent management of multi-frequency, multi-constellation signals
Intelligent selection to automatically reject reflected or noisy signals
Hardware and Ergonomics
Compact and lightweight housing
UHF radio
Tilt and non-tilt variant
Smartcheck+ and Smarttrack+
Unique RTK technology provides continuous checks to guarantee correct results
Initialisation within seconds
Complete reliability
Robustness for most demanding sites
IP66/IP68 protection
Built for extreme temperatures of -40°C to +65°C
Fulfils toughest standards throughout the complete product lifetime
Rugged aluminium housing
iCON Field Solution
Seamless integration into iCON field solution
Easy-to-use software interface and seamless data flow throughout the workflow
Exceptional application functionality
Leica ConX cloud-based collaboration tool for real-time 3D data exchange
Technical Specification
Compatible Satellite Systems
GPS GLONASS Galileo BeiDou
What's In The Box
Call our Support Team on 0330 1759558 if you require more information on this product.

Need some help?