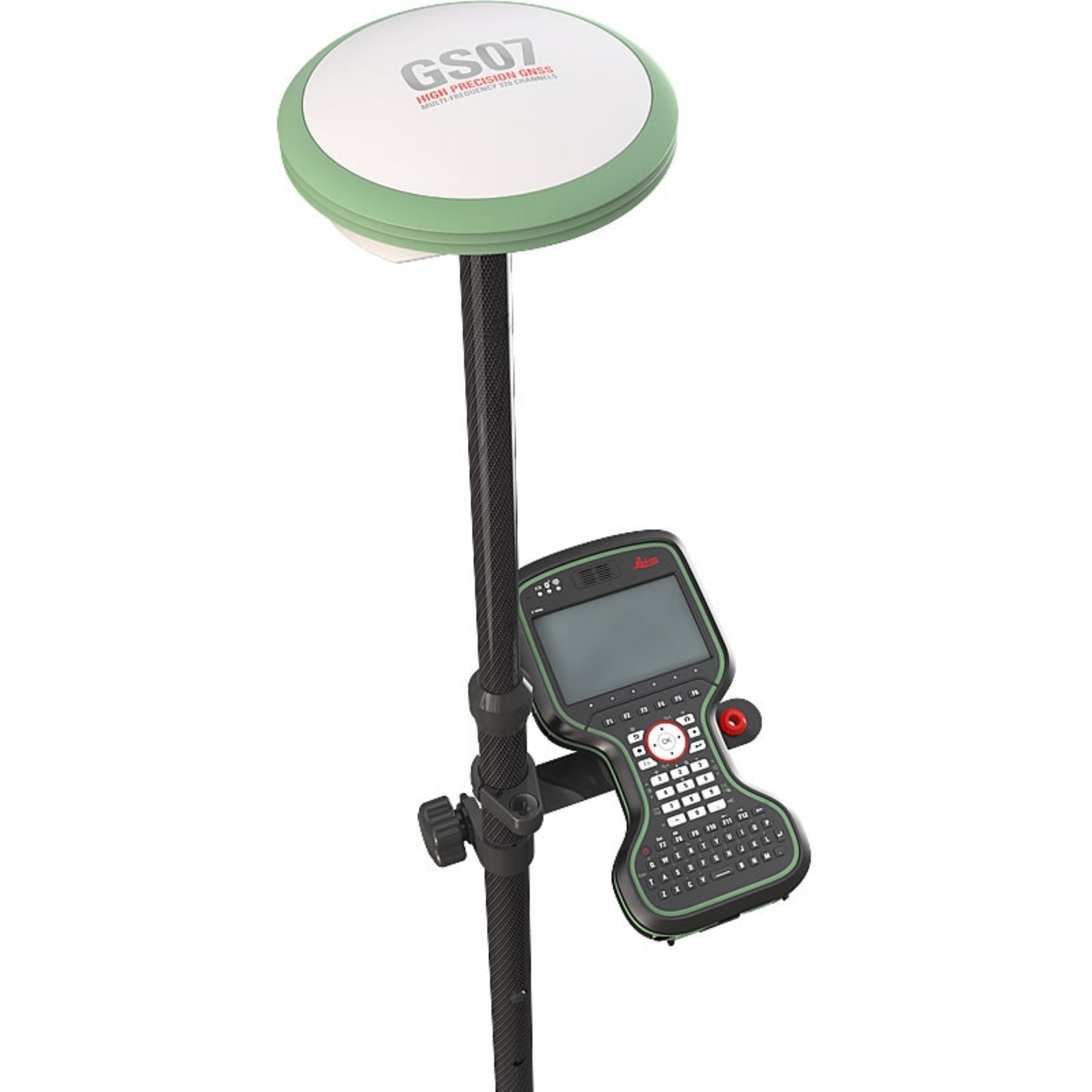 Leica GS07 NetRover
Detailed Description
The GS07 is the new mid-range Smart Antenna, light weight but robust. Guaranteeing fast and reliable stake out and data capture, combined in an easy-to-use rover with 320 channels, multi frequency and multi constellation. It also supports expansion of communication devices such as UHF radios which are fully integrated in the CS20 Field Controller.

The Leica GS07 is accompanied with the revolutionary Captivate Software, turning complex data into the most realistic and workable 3D models. With easy-to-use apps and familiar touch technology, all forms of measured and design data can be viewed in all dimensions.

The GS07 system can be used as either a Network Rover or a Rover in Radio operation, however the CGR4 radio module for the CS20 is needed.
Features & Benefits
Leica RTKplus
GPS (L1, L2, L2C, L5), GLONASS (L1, L2, L3), BeiDou, Galileo, QZSS, NaviC L5, SBAS
320 channels
RTK Network Accuracy - H: 10mm + 0.5ppm; V: 20mm + 0.5ppm
Comes with Viva CS20 field data recorder / controller
Full Alphanumeric Keyboard, 5 "Screen, GPRS & UHF Modems
Leica Captivate software
USB, SD connectors
Li-Ion batteries
0.7 kg weight
Operating temperature from -40 to +65°C
IP66 protection
Technical Specification
Compatible Satellite Systems
GPS GLONASS Galileo BeiDou
What's In The Box
Call our Support Team on 0330 1759558 if you require more information on this product.

Need some help?