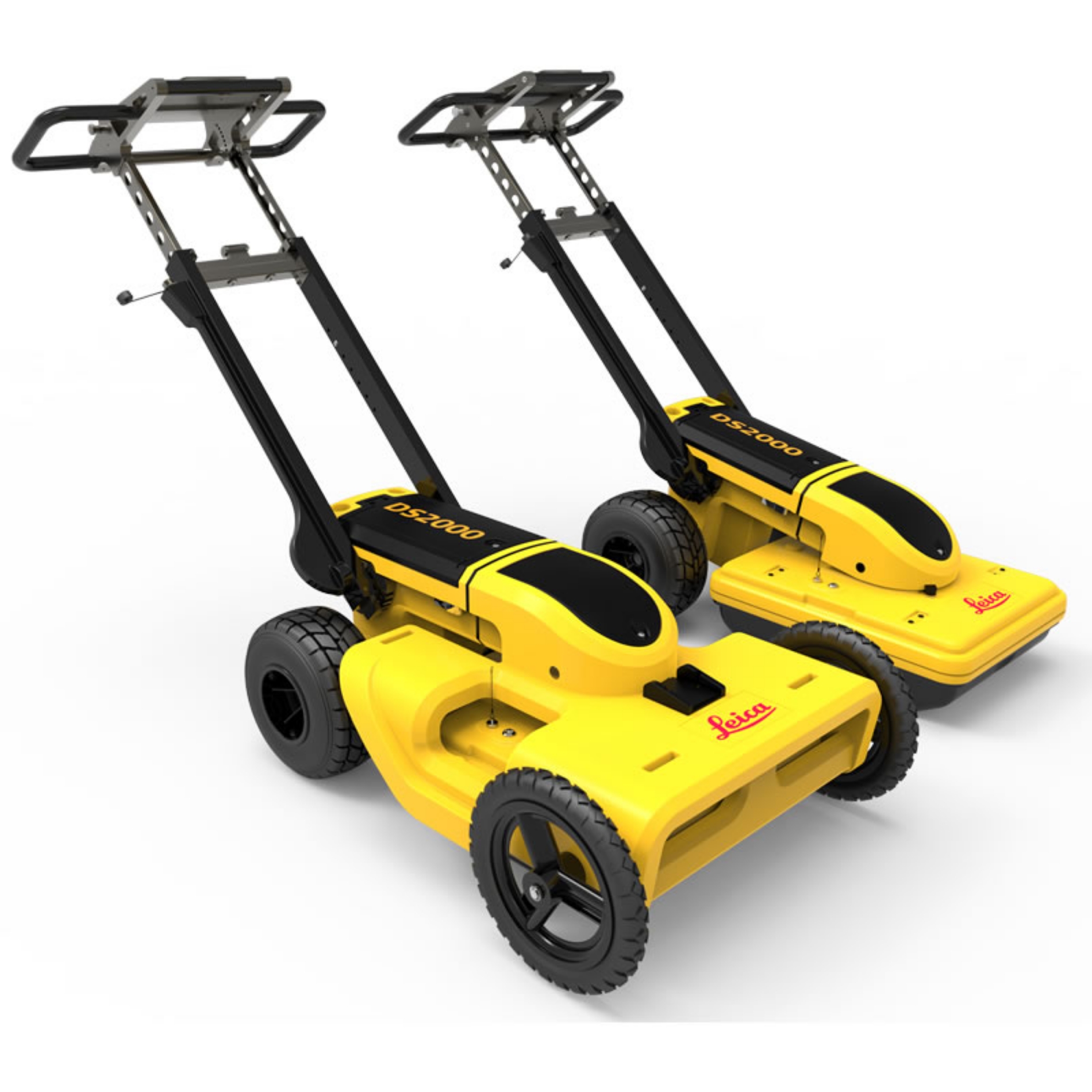 Leica DS2000 Utility Detection Radar
Detailed Description
Increase safety, speed up work and lower asset management costs with the ability to prevent hazardous outages and collect more information. The DS2000 betters your business by making it safer, faster and more efficient.
Detection and underground mapping solution
Combined with the powerful and rugged Leica CT2000 field tablet, the GG03 or the GPS60 smart antenna, and the DIGICAT intelligent cable locators and DIGITEX transmitters, the DS2000 is part of the complete Leica Geosystems detection and underground mapping solution that will enhance your business by making it faster and more efficient.
Features & Benefits
Increase safety when the DS2000 identifies all potential threats
Get to assets and recover quicker from outages when you know exactly where underground utility assets are located
Dual-frequency antenna to detect deep and shallow targets simultaneously
Easily collect and understand data with the DS2000's simple and intuitive software and data storage
Simple data storage and export to continue working on the post-processing at the office
Effortlessly manoeuvre around the most challenging sites with the DS2000's advanced ergonomics
Expert knowledge of Leica Geosystems with more than 270 service centres worldwide
PROTECT by Leica Geosystems - the strongest warranty in the market
Related products
In stock

In stock
Need some help?