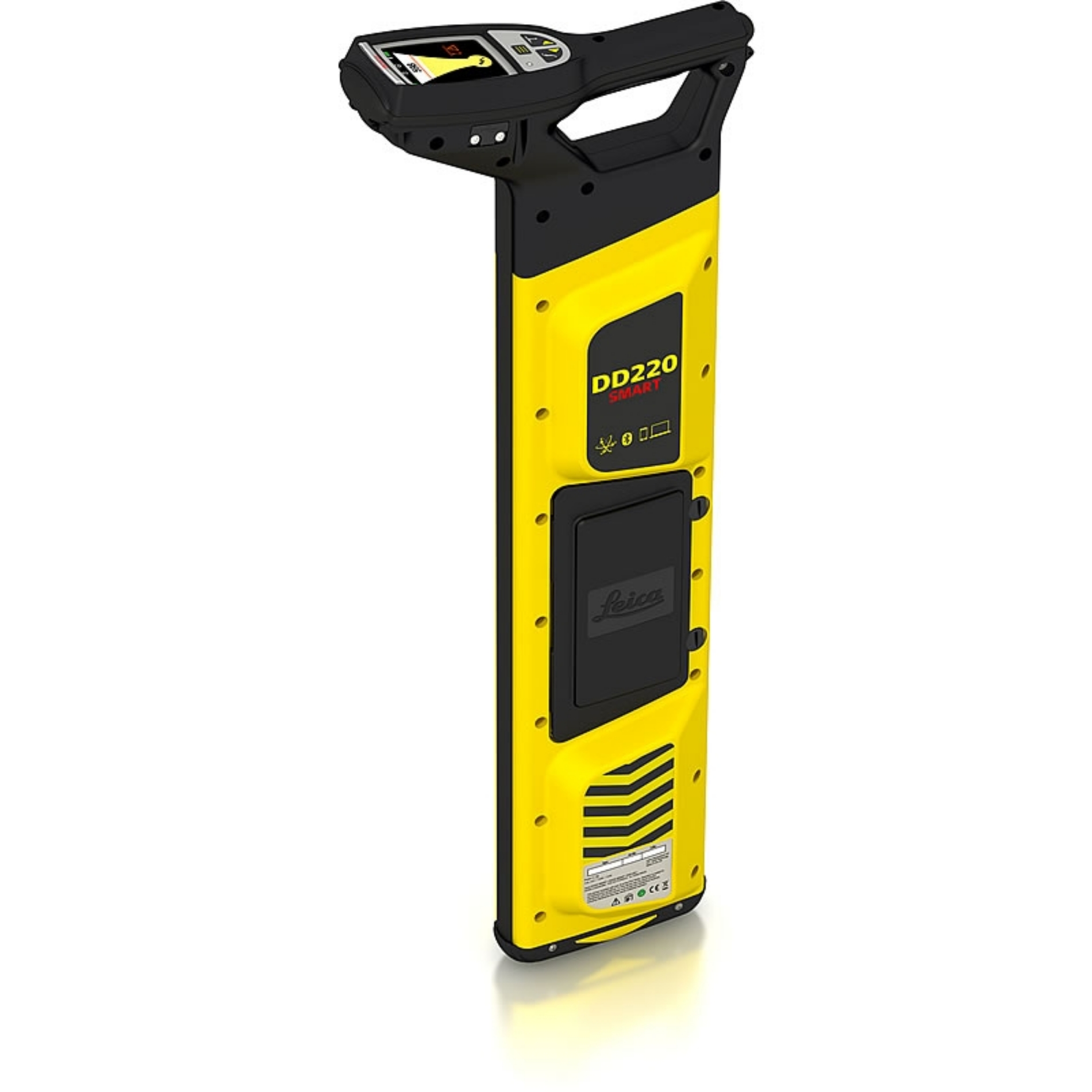 Leica DD220 SMART Utility Locator
£1066.80
Detailed Description
The new Leica DD SMART utility locator solution, including the DD230/220 cable locator series, DX Shield software and signal transmitters is the only complete portfolio of detection solutions for utility professionals and anyone who is breaking ground. The Leica DD SMART utility locator series uses industry-leading digital signal processing to identify underground assets deeper, faster and more accurately than any other system. Using smart technology, the Leica DD SMART series can record all site usage activities enabling managed safety regimes to flourish. Mapping buried utilities, protecting your assets, personnel and buried utilities has never been more simple with the onboard software. Transfer user logs and data via a hosted service for multiple users, across multiple sites promote smart activities and smart safety.

The Leica DD SMART utility locators and DX Shield software open the door to a connected world, anywhere, anytime. The Leica DD SMART utility locators incorporate automatic gain features enabling identification of assets deeper, faster and more accurately. Understand site activity and utility locator use in greater detail with DX Shield software.


Features & Benefits
The DD230/220 SMART locators are scalable and designed with the latest Bluetooth technology, providing a wireless connection to field controllers and mobile devices. Connect and download data stored in the DD SMART utility locators' internal memory, including GPS positioning, and transfer back to the office. USB connectivity provides a convenient connection to DX Office Shield software for data download, analysis and product maintenance, including calibration. Leica DD SMART utility locators and DX Shield software provide a true single-source solution for all your field activities.

Accuracy
Accurately trace utility lines using simple workflows, increasing capability to analyse your assets performance in less time. Personalise and enhance reports to provide actionable outcomes improving site safety and workflows. With the DD SMART utility locators and the DX Shield software more utilities are located. With the locators' new technology there is a reduced need for multiple sweeps.

Safety
On-board video support, safe operator usage alerts and diagnostics to protect your assets and your site workers with a SMART solution. DX Shield software and DD SMART utility locators provide organisations with a solution to review and report on assets use, which allows organisations to improve process and products usage.

DX Shield software focuses on site safety and usage integrity, allowing organisations to gain a better understanding of task performance and site complexities. Easy-to-use reports provide a fast and convenient overview of product use, enabling businesses to identify training needs and skills gaps – leading to reduced utility strikes.
Technical Specification
Strike Alert/Hazard Zone Warning
Yes
Connectivity
Bluetooth Cable USB
Document Download
Documentation File Format Size
Leica DD SMART Utility Locator Solution Brochure
PDF
1.4 MB
What's In The Box
DD220 SMART Utility Locator
Li-Ion Battery Pack
A100 Charger
A140 Car Adapter Cable
Three Year Warranty
Need some help?