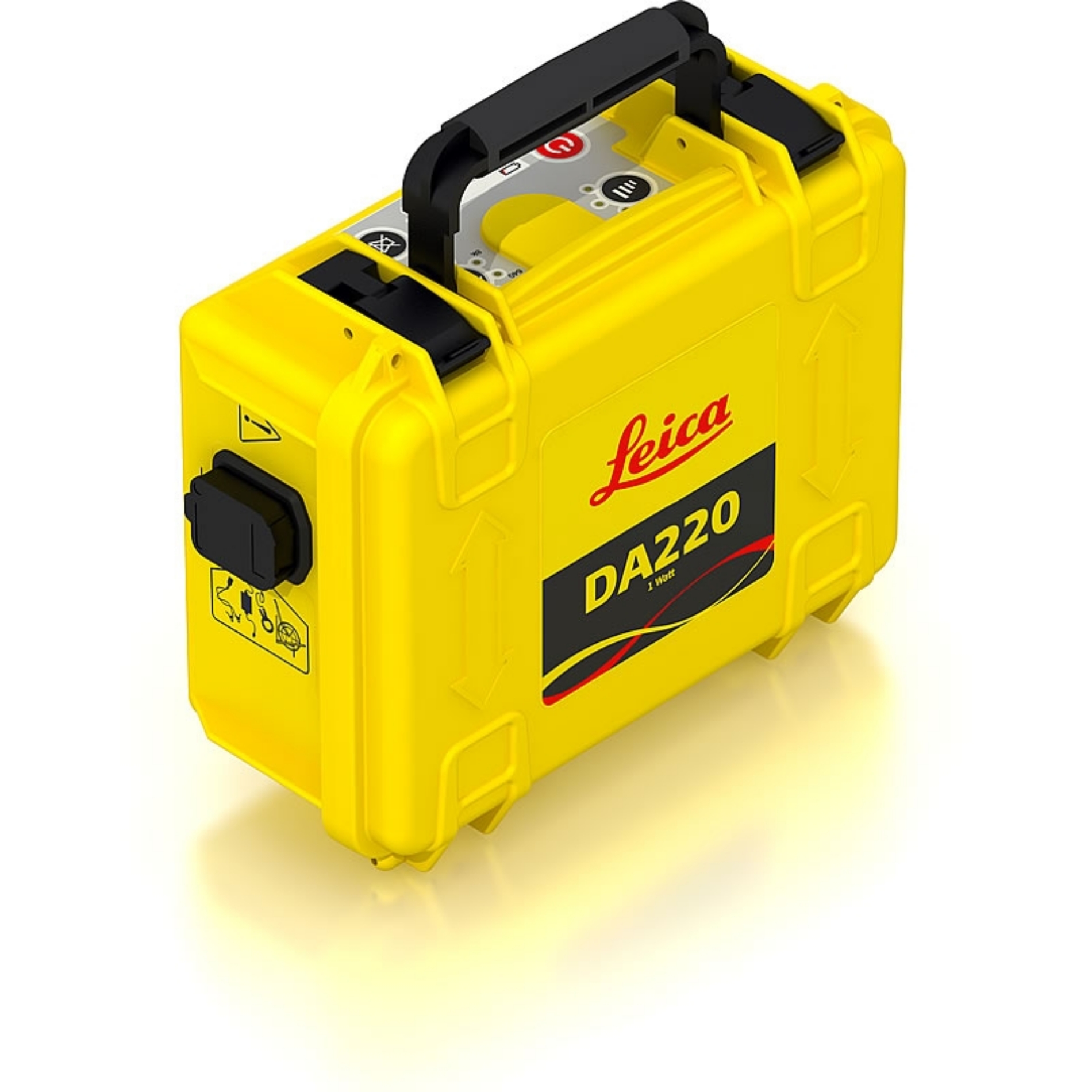 Leica DA220 1 Watt Signal Transmitter
£434.50
Detailed Description
The Leica DA signal transmitters apply a signal onto underground cables or pipes that may not carry a detectable signal. The Leica DD SMART cable locators can then be used to locate the signal from the Leica DD signal transmitter. The DA signal transmitters are compact, robust and easy-to-use. They have been designed in conjunction with the DD SMART cable locators to easily and accurately avoid, trace or locate buried cables and pipes.
To improve the detection success
To trace the route of a utility
To make a depth or current measurement
Features & Benefits
DA220 Signal Transmitter
1 Watt
Compatible with DD120 Locator DD220 SMART Locators
Trace frequencies
8kHz, 33kHz, 131kHz and combined (33 kHz + 131 kHz)
Rechargeable Li-Ion battery as standard
IP67 rating
3 Year warranty
Document Download
Documentation File Format Size
Leica DD SMART Utility Locator Solution Brochure
PDF
1.4 MB
What's In The Box
DA220 1 Watt Signal Transmitter
Li-Ion Battery Pack
A100 Charger
Three Year Warranty
Need some help?