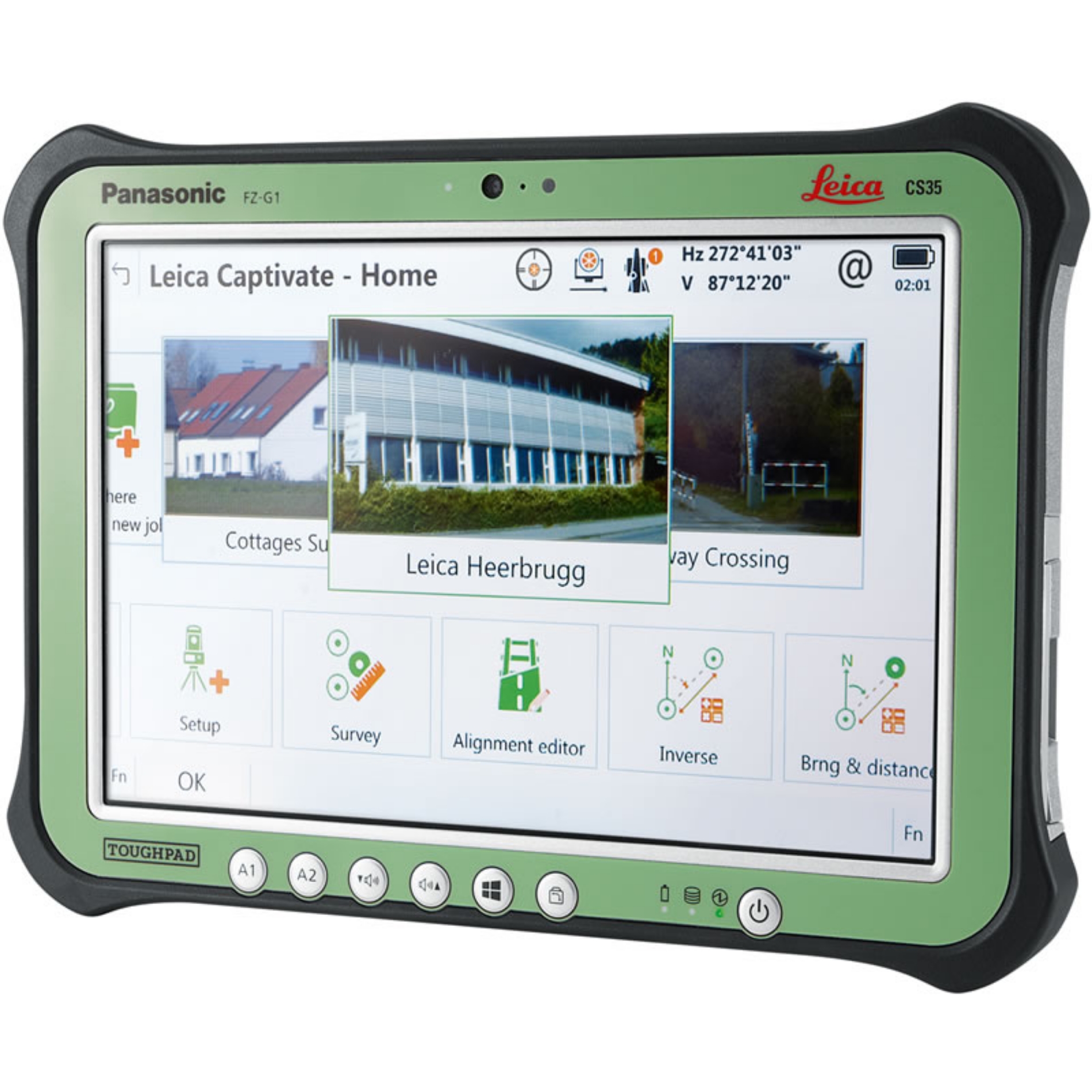 Leica CS35 Controller
Detailed Description
Don't just see data, experience data
Never before has measurement technology provided such an intuitive experience or simple navigation. Incredibly easy software, instruments you trust, help that is only a click away – these combine to form an all-encompassing solution for your most challenging demands.

Leica Captivate is the new software for the renowned Leica Nova and Viva measurement instruments. With familiar apps and touch technology, you can now capture and manage complex data with little more than a simple swipe.


Dominant performance through seamless integration
The next generation of Leica Viva and Nova measuring instruments become the world's first self-learning total stations and MultiStation with Leica Captivate.
Transforming the Leica Viva GNSS experience, this engaging software joins ultimate GNSS receiver innovation with an industry-first 3D user immersion. Leica Captivate modernises the Leica Nova scanning experience, for the first time merging the overlay of measured points, 3D models and point clouds into a single view.

The Leica Captivate Experience immerses you beyond the data with engaging software, renowned high-precision measurement instruments and trusted services. Through the simplicity of touch, management of complex data is made extraordinarily enjoyable and actionable.
Features & Benefits
Wider screen, clearer data, power in your hands
Choose the 10.1" screen tablet to completely immerse yourself in the data - you hold the power to master any job in your hands.

The Leica CS35's slim yet robust design and high performance allow you to work comfortably and at speed. Interact with data like never before with a large screen visible in all conditions. Running Windows, the Leica CS35 can fit your entire office into one device with the added bonus of complete mobility.

Robust award winning design
Highly visible screen
10.1" WVGA colour touch screen
Stunning 3D viewer
Zoom, pan, orbit and window
Live stream video overlay (from imaging total stations)
Full data interaction
Simple, consistent user interface
Great design
Swipe to choose jobs and apps
Customisable home-screen
Transitions and animations
Related products
In stock

In stock

In stock
Need some help?