Jasic TIG 400P DC Inverter Pulse Welder | JT-400PA
Jasic TIG 400P DC Inverter Pulse Welder | JT-400PA
£2100.00
Detailed Description
The Jasic TIG 400 (JT-400PA) Pulse inverter is equipped with industrial grade IGBT components and an MCU chip for high accuracy and performance.
This technologically advanced inverter with a digital panel allows for software upgrades and provides 8 channel automatic storage of the welding parameters.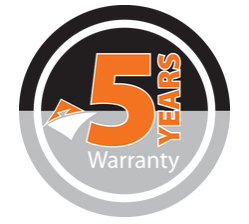 Features & Benefits
Industrial Grade IGBT Inverter Technology

DC Pulse TIG/MMA with VRD function

MCU chip for high accuracy and consistency

HF or Lift arc ignition, 2T/4T, spot-time

Up/down slope, pre/post flow, crater/initial/weld current

Digital panel with interface for easy software upgrades

Gas test function in DC TIG mode

Automatic 8 channel storage of welding parameters

On demand fan and water cooling

AVR Generator friendly

Optional Foot Pedal Control
Technical Specification
Input Voltage
AC 400V - 50/60 Hz
Current Range (A)
TIG DC 5 - 400
Duty Cycle @ 40°C
400A @ 50%
Protection/Insulation Class
IP21S/F
What's In The Box
Package Includes
Inverter power source TIG torch & adaptor, Gas regulator, Earth return lead, Operating instructions.
Not Included
Mains plug, Electrodes, TIG torch consumables, Shielding gas, Filler wire, PPE (Welding helmet, gloves, etc)
Need some help?