Jasic TIG 315P Multiwave Digital Inverter Welder 400V | JT-315MWD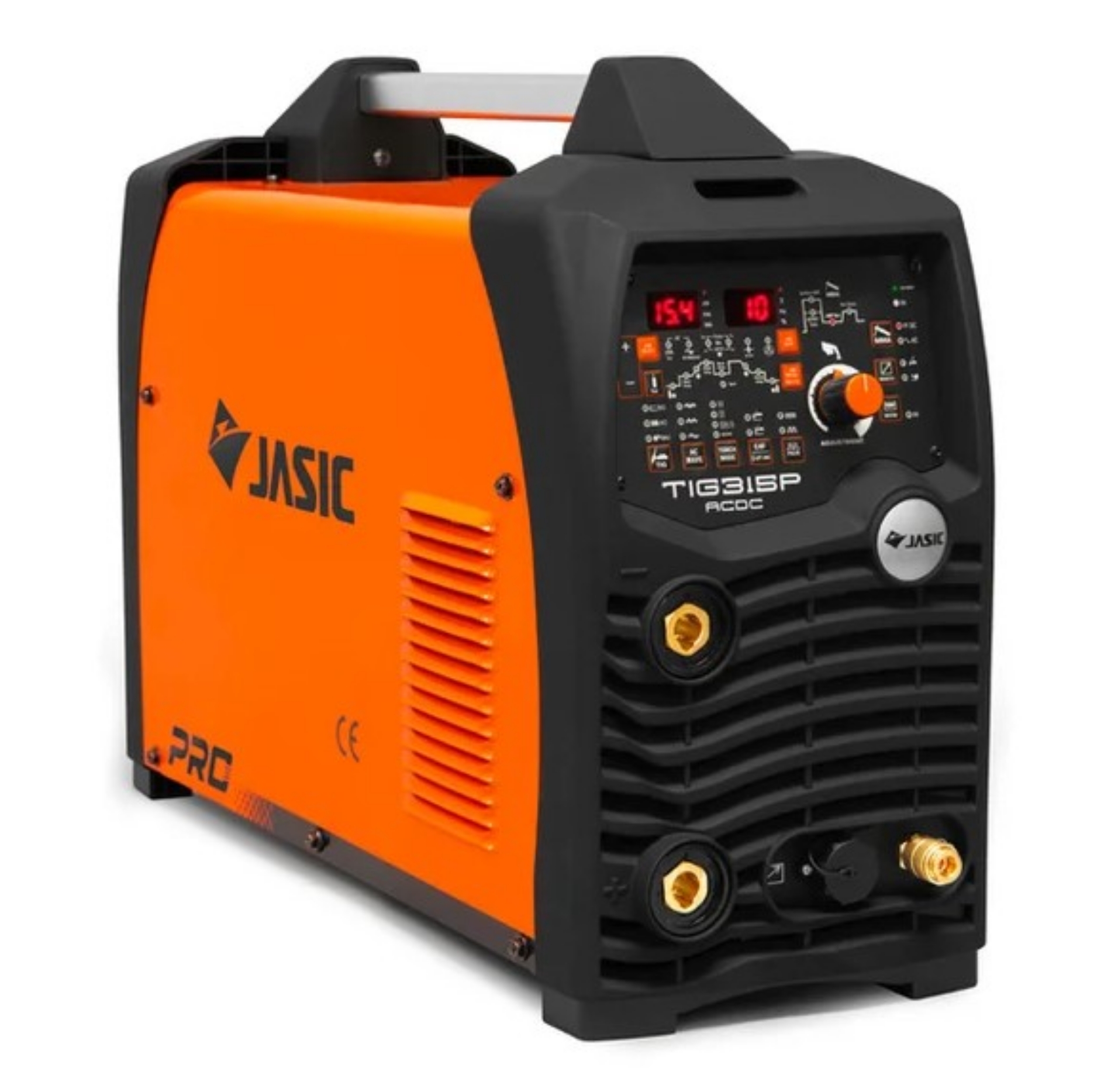 Jasic TIG 315P Multiwave Digital Inverter Welder 400V | JT-315MWD
£2184.00
Detailed Description
The innovative and user-friendly digital panel allows full control of the welding parameters. suitable for medium to high production cycles.
​The excellent technical characteristics of the TIG 315 AC/DC (JT-315MWD) make it an ideal choice for professionally skilled TIG welders that require precise control and reliable performance.
Features & Benefits
Pulse TIG AC/DC with Digital Control
Program memory storage (50 sets of weld data)
Microprocessor control of a wide range of functions
Advanced multi wave options in AC mode
Square, Triangular, Sine, Mixed Waveforms
Variable AC frequency for precise penetration control
Remote control interface
VRD (Voltage Reduction Device) safety function
MMA functionality with advanced features
Intelligent fan for cooler operation
Excellent welding characteristics
Handle for ease of portability
Technical Specification
No-Load Voltage (V)
73 (12.4V - VRD)
leff (A)
TIG 10-315 / MMA 12.4
Current Range (A)
TIG 10 - 500 MMA 10 - 400
Duty Cycle @ 40°C
TIG 315A @ 30% / MMA 270A @ 30%
Protection/Insulation Class
IP21S/F
What's In The Box
AC/DC TIG welding inverter power source
Water-Cooler, Trolley, TIG welding torch & adaptor
Gas regulator, Earth return lead
Operating instructions.
Need some help?