Jasic TIG 300P DC Pulse Welder Water Cooled | JT-300P-WC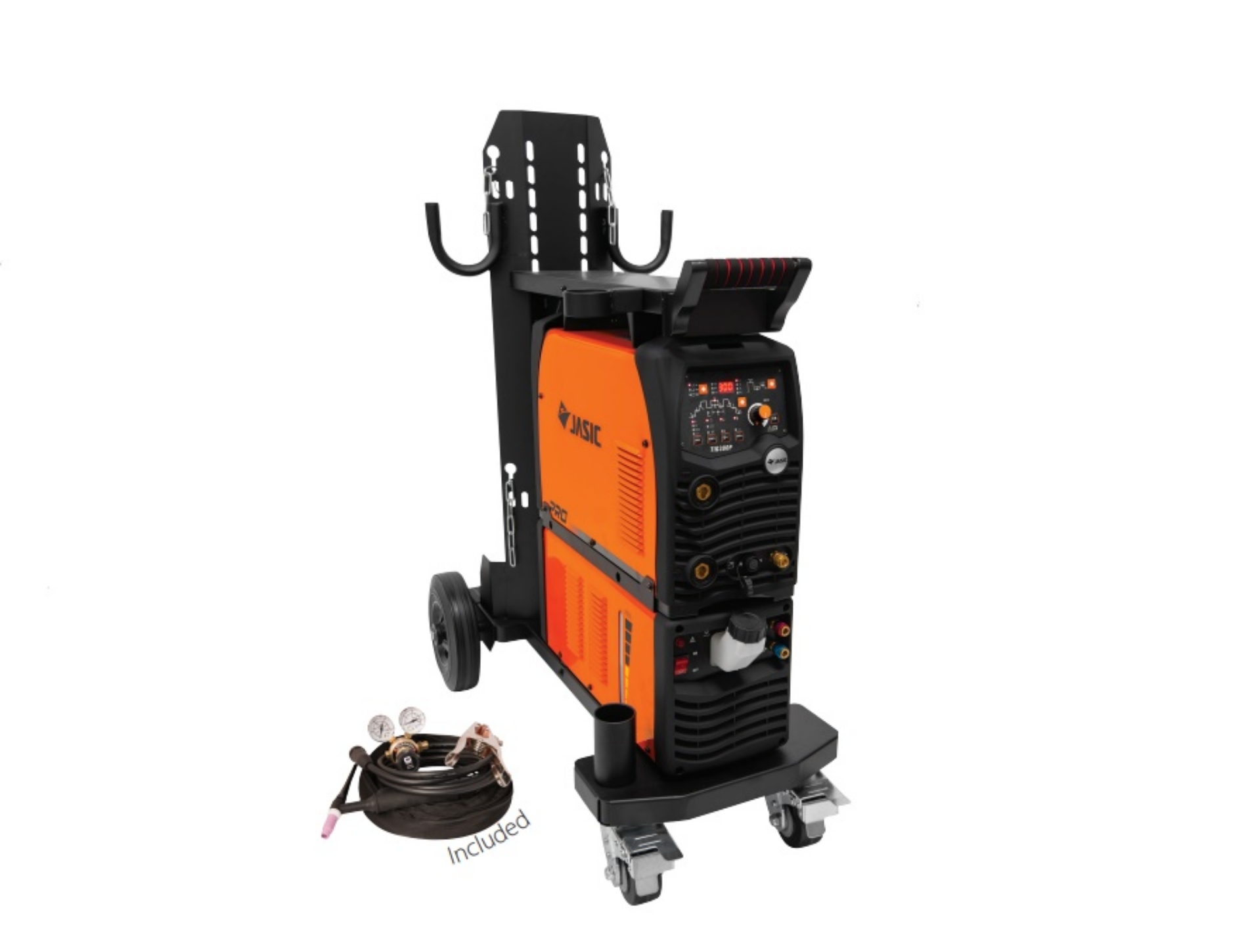 Jasic TIG 300P DC Pulse Welder Water Cooled | JT-300P-WC
£2225.00
Detailed Description
The Jasic TIG 300 DC (JT-300P-WC) Pulse inverter is equipped with industrial grade components and microprocessor control for high accuracy and performance.
This technologically advanced inverter with a digital control panel allows for feature rich options and provides 8 channel automatic storage of the welding parameters.
The unit is designed to IP23S class for use in the harshest environments.
This modular design TIG welding system can be assembled with an optional trolley and water cooler where required.
Features & Benefits
TIG DC Pulse with digital control

Program memory storage

Microprocessor control (Wide Range of functions

HF and Lift TIG

Remote control interface

VRD function

Digital display

Intelligent fan and cooler control

Excellent welding characteristics

Protection system to enhance equipment life

Suitable for welding in environments with increased risk of electric shock

Water cooler option

Generator friendly (Requires regulated output)
Technical Specification
Input Voltage
AC 400V +/-15% - 50/60 Hz
Current Range (A)
TIG 5 - 300
Duty Cycle @ 40°C
TIG 300A @ 20%
No-Load Voltage (V)
60 (11.8V - VRD)
Protection/Insulation Class
IP23S/F
What's In The Box
Package Includes
Inverter power source, Water cooler, Trolley, TIG torch & adaptor, Gas regulator, Earth return lead, Operating instructions.
Not Included
Mains plug, Electrodes, TIG torch consumables, Shielding gas, Filler wire, PPE (Welding helmet, gloves, etc)
Need some help?