Jasic TIG 180 DC SE Inverter Welder Case & Leads 230V Package | JPT-180*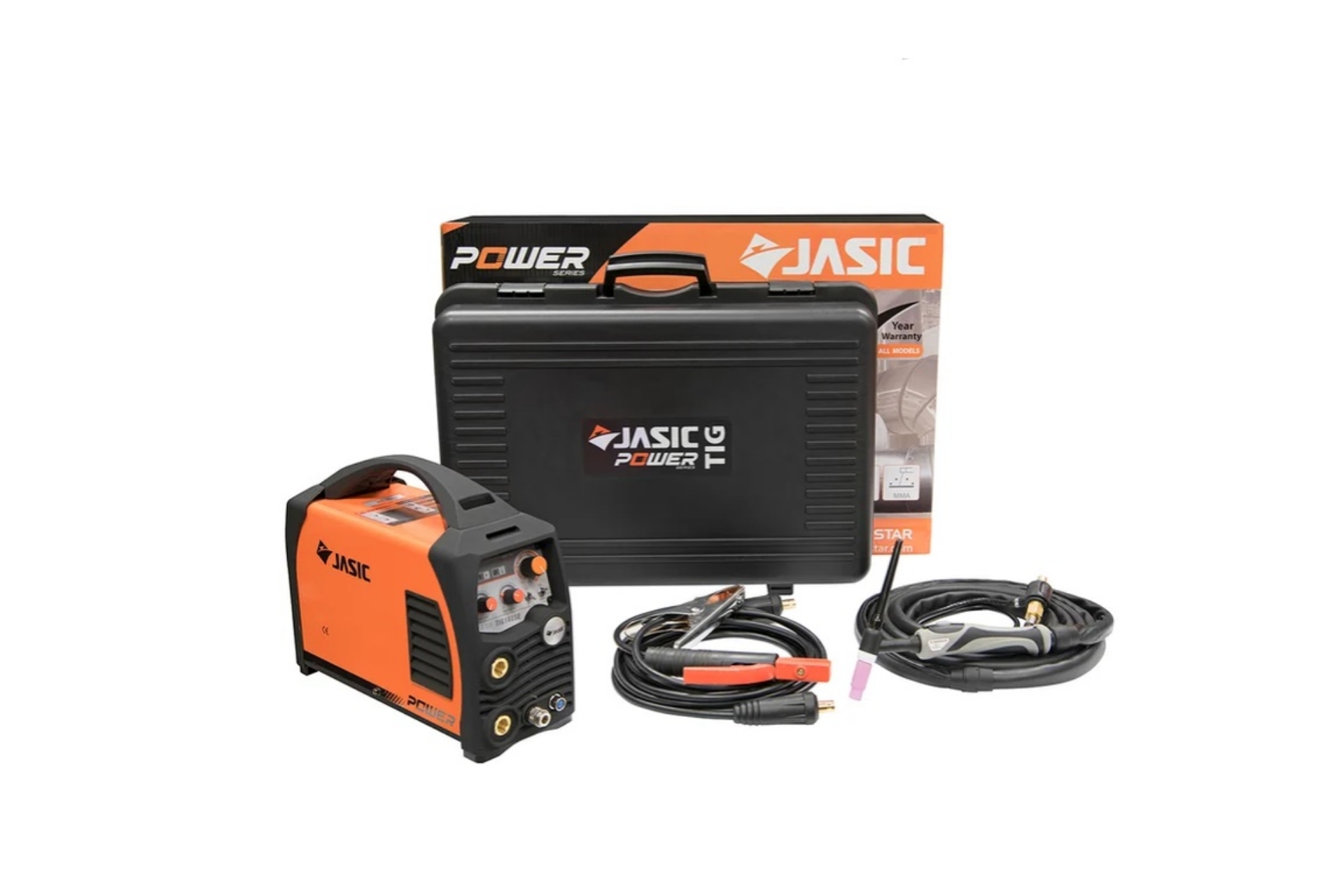 Jasic TIG 180 DC SE Inverter Welder Case & Leads 230V Package | JPT-180*
£486.50
Detailed Description
The Jasic Power TIG 180 (JPT-180*) is extremely user-friendly, equipped with a singular PCB for improved maintencance and efficiency. With powerful IGBT components, it offers reliable and consistent arc peformance.
Features & Benefits
Single PCB construction, easy for testing and maintenance.
Quality tactile rubber finish to moulding and handle.
Compact size, lightweight and modern design.
Auto compensation for voltage fluctuation.
High frequency inverter, high-efficiency.
Anti-Stick, Arc-Force, Hot Start 2T/4T.
IGBT TIG/MMA inverter technology.
Easy start, stable and reliable arc.
Down slope and post flow.
Generator friendly.
Technical Specification
Current Range (A)
10 - 180
Duty Cycle @ 40°C
180A @ 35%
Protection/Insulation Class
IP21/F
What's In The Box
Operating instructions.
Inverter power source.
TIG torch & adaptor.
Earth return lead.
Protective case.
Gas regulator.
MMA lead.
Need some help?