Jasic Static 3HP 200L 400V Heavy Duty Belt Drive Compressor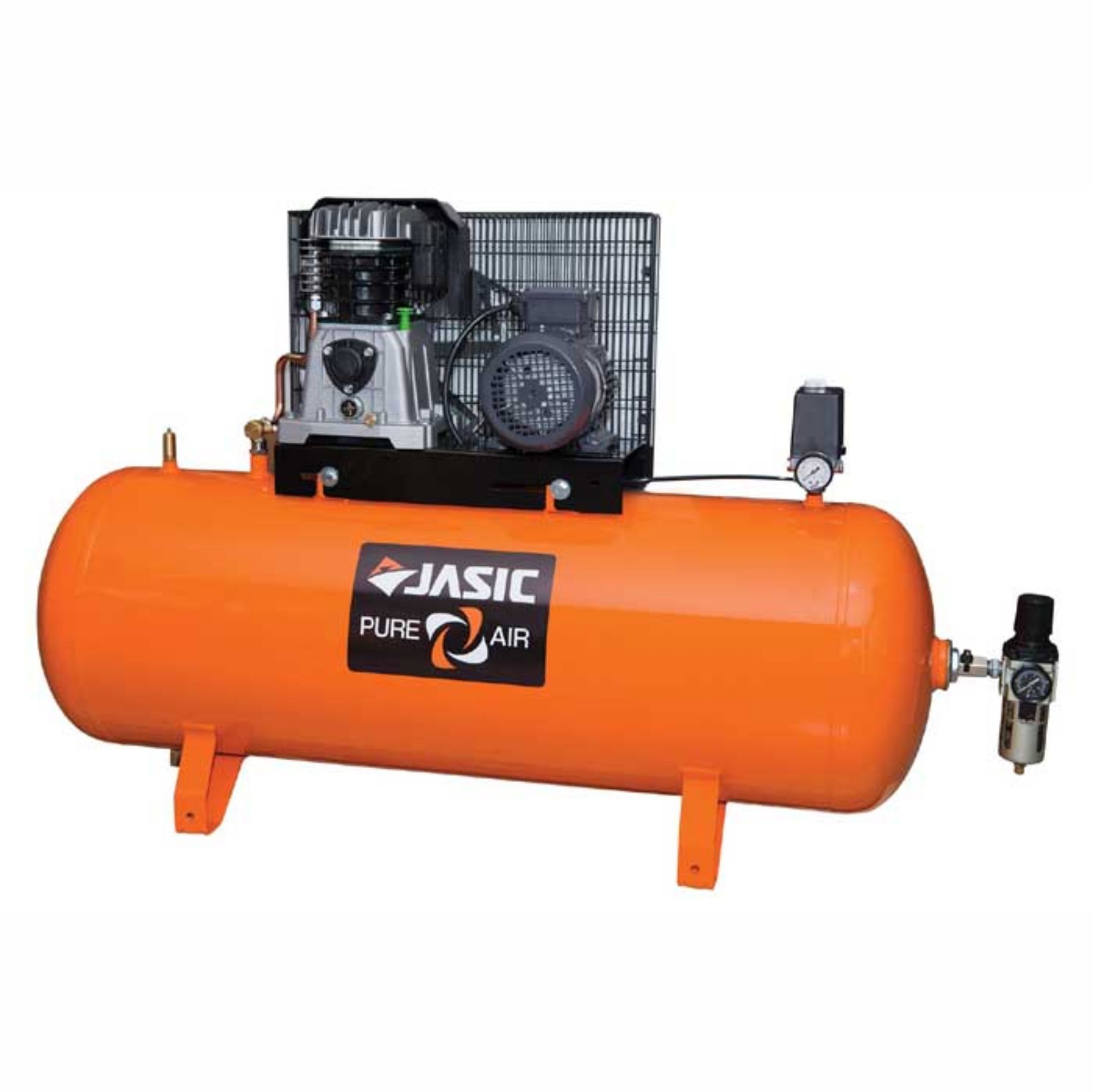 Jasic Static 3HP 200L 400V Heavy Duty Belt Drive Compressor
£821.43
Detailed Description
This Jasic air compressor is a 3HP 200L static compressor, that comes supplied with a filter regulator and is perfect for running pressure sensitive air tools. Air tools are designed to be used at a set working pressure. Running them at a higher pressure can cause excessive wear and can even be dangerous. The inclusion of the filter regulator in this package makes it very good value for money.
Included with the Jasic compressor, is a neat air distribution panel which incorporates both an air filter and regulator making it perfect if using pressure sensitive air tools.
Full back up by the industry leading Wilkinson Star after sales staff.
*2 Year Warranty*
Features & Benefits
Aerodynamic flywheels for efficient cooling
Air receivers built to latest European standards 2014/29EU
Automatic stop/start controls
Built & tested to latest European standards in our modern production facility in Manchester, England
Cast iron blocks on all models
Fitted aftercoolers
Full back by our factory trained engineers
Heavy duty industrial motors c/w overload protection
Twin cylinder pumps
Document Download
Documentation File Format Size
Specification Sheet
PDF
0.3 MB
What's In The Box
Jasic air compressor and air distribution panel with filter/regulator
Need some help?