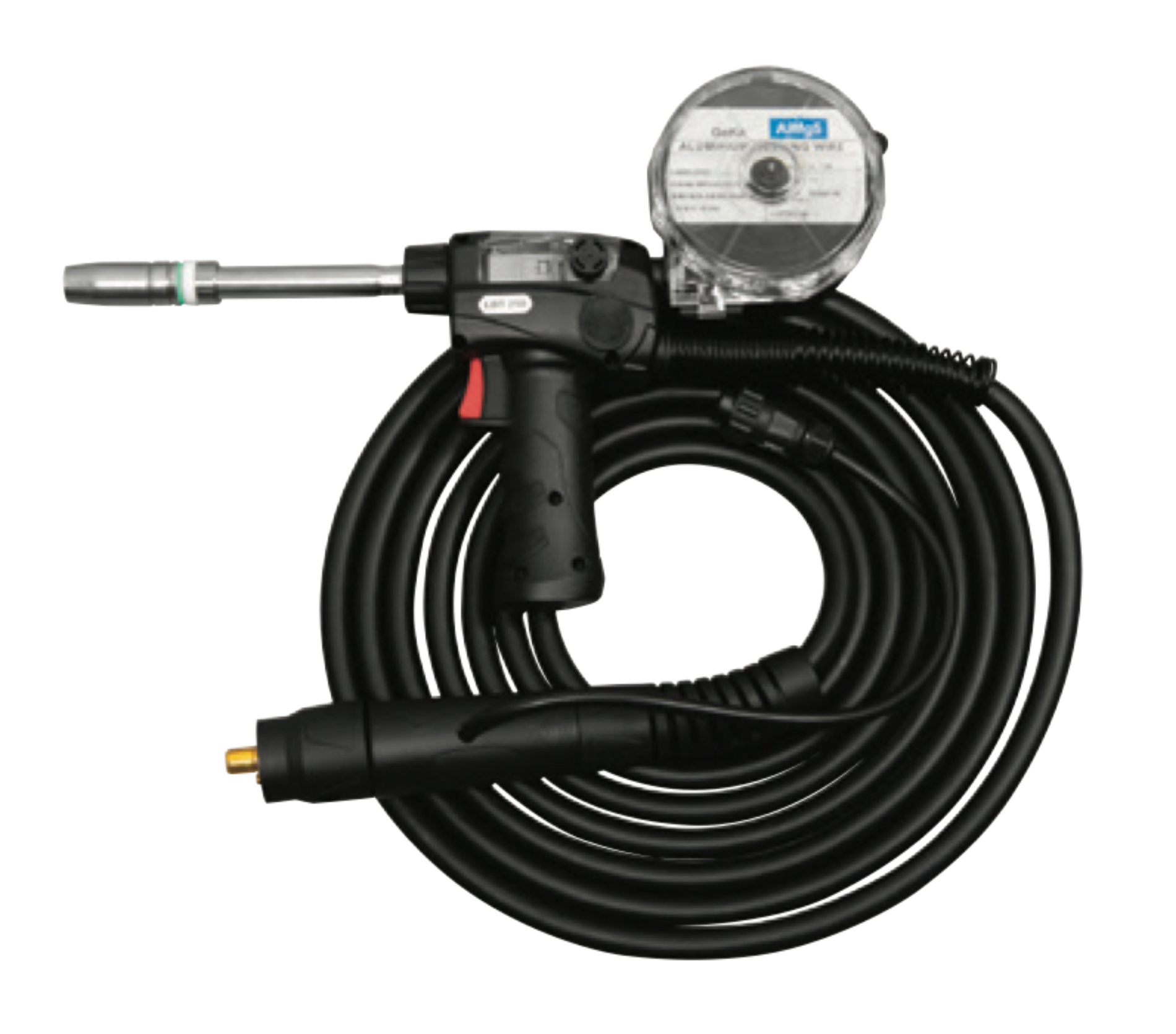 Jasic Spool Gun JSG-02
£512.57
Detailed Description
The Jasic JSG-02 spool gun is compatible with the MIG 202 Inverter Compact, MIG 250 Compact Inverter Welder, MIG 350 Compact Inverter Welder.
Small wires can be fed using a small spool mounted directly on the gun.

For feeding soft wires such as aluminium, dual-drive systems should be used to avoid deforming the soft wire.
Features & Benefits
Helps the user to complete their work faster.
Improves arc stability.
Neater welds.
Need some help?