Jasic MIG 450 Separate Inverter Welder & 10M Leads 400V | JM-452S-10M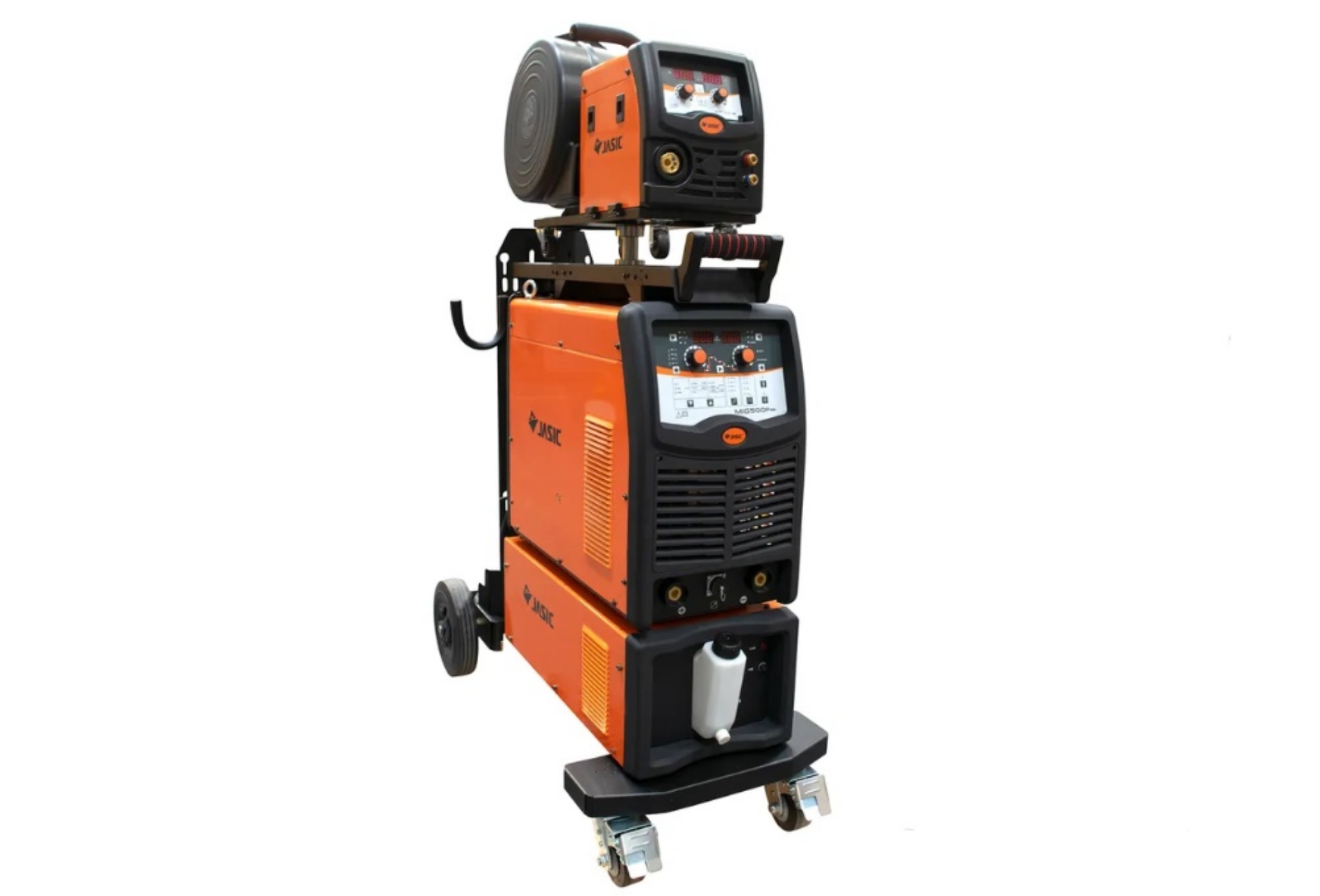 Jasic MIG 450 Separate Inverter Welder & 10M Leads 400V | JM-452S-10M
£3402.00
Detailed Description
The Jasic MIG 450 (JM-452S-10M) features a unique welding dynamic characteristic control, and delivers an impressive 400 amps at 100% duty cycle. A reliable performance is gauranteed as it features multi process capabilities and a stable arc, low spatter, excellent weld appearance and efficiency.
Features & Benefits
Inverter MIG trolley takes full size gas bottle.
Suitable for 0.8/1.0/1.2/1.6mm MIG wires.
IGBT MIG/MAG MMA inverter welder.
Burn back control & wire inching.
Digital amp and Voltmeter.
Advanced control circuitry.
High duty welding cycle.
4 Roll wire feed unit
2T/4T trigger function.
Power & status LED's.
Gas check function.
Variable inductance.
Technical Specification
Voltage Adjustment Range (V)
15 - 40
Current Range (A)
MIG 60 - 450 MMA 30 - 400
Duty Cycle @ 40°C
400A @ 100%
Protection/Insulation Class
IP21S/F
What's In The Box
Gas hose and Regulator.
4 Roll Wire Feed Unit.
MIG inverter welder.
MIG welding torch.
Earth return lead.
Water-Cooler.
10M Leads.
Solid Wire
Steel up to 12.7mm (1/2") Stainless Steel up to 12.7mm (1/2")
Aluminium up to 12.7mm (1/2")
Flux Cored Wire
Steel up to 12.7mm (1/2")
Need some help?