Jasic MIG 200 Compact Multi Process Inverter Mig Welder 230V | JM-200C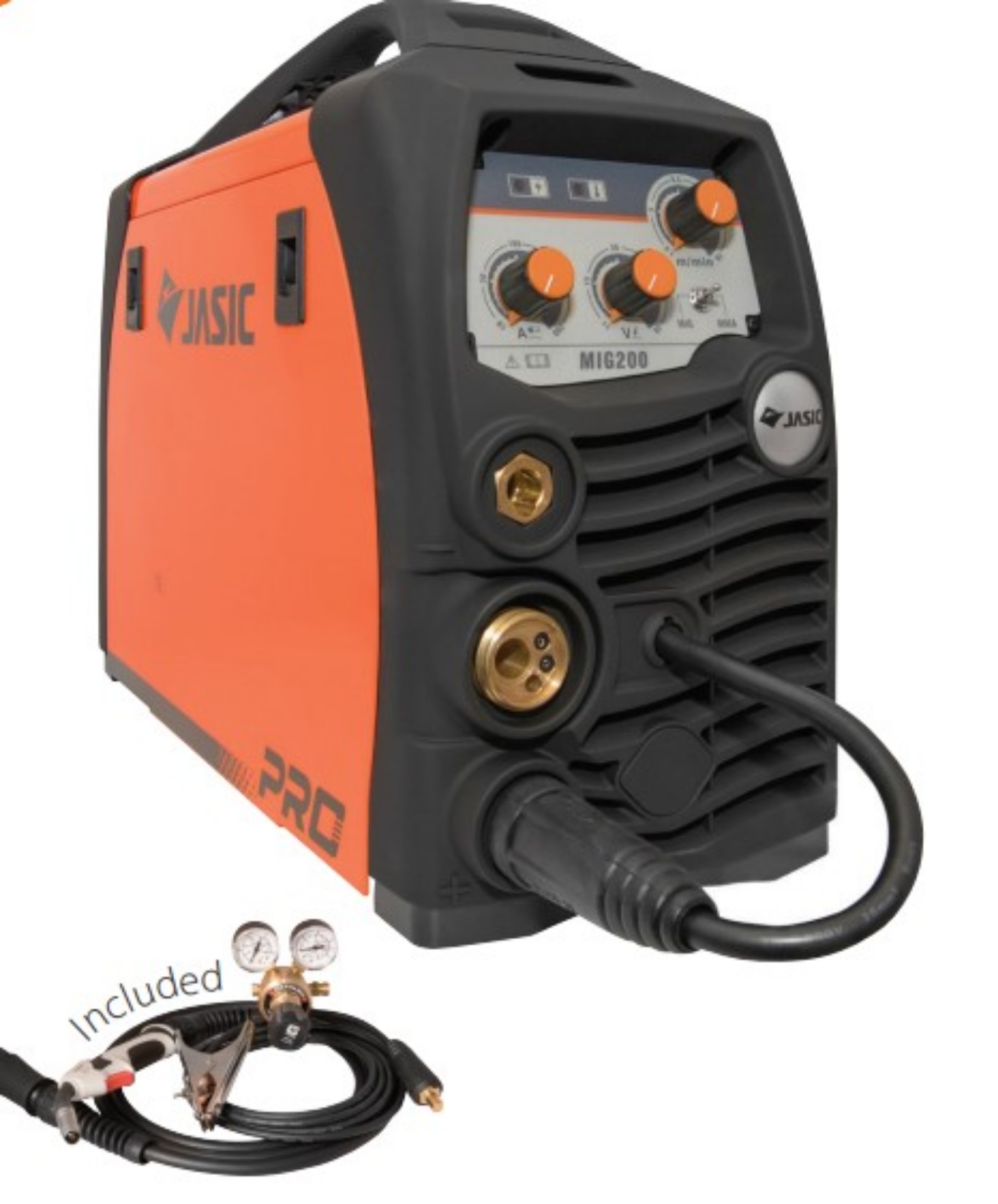 Jasic MIG 200 Compact Multi Process Inverter Mig Welder 230V | JM-200C
£1029.00
Detailed Description
Multi process capabilities and a singular PCB for improved effeciency and maintenance.
​This compact and portable inverter offers excellent welding characteristics and consistently reliable performance for both MIG MAG and MMA welding processes
Features & Benefits
IGBT MIG/MMA/ Multi Process
Single PCB compact welding inverter
Self-adaptive creater filling function
Stable arc and reliable performance
Easy arc starting, less spatter, stable current and excellent weld bead shaping
Suitable for 0.6/0.8/1.0mm welding wire
Compact size, lightweight and modern design
Burn back control
Ideal for production, site work & maintenance
Wire Spool Size ø 200mm
Technical Specification
Input Voltage
AC 230V - 50/60 Hz
Current Range (A)
30 - 200
Duty Cycle @ 40°C
200A @ 35%
Protection/Insulation Class
IP21S/F
What's In The Box
Inverter power source
MIG welding torch
Earth return lead
Gas hose and Regulator
Operating instructions.
Need some help?