Jasic JP-45 Pure Air Plasma Package 95-265V | JP-45PAP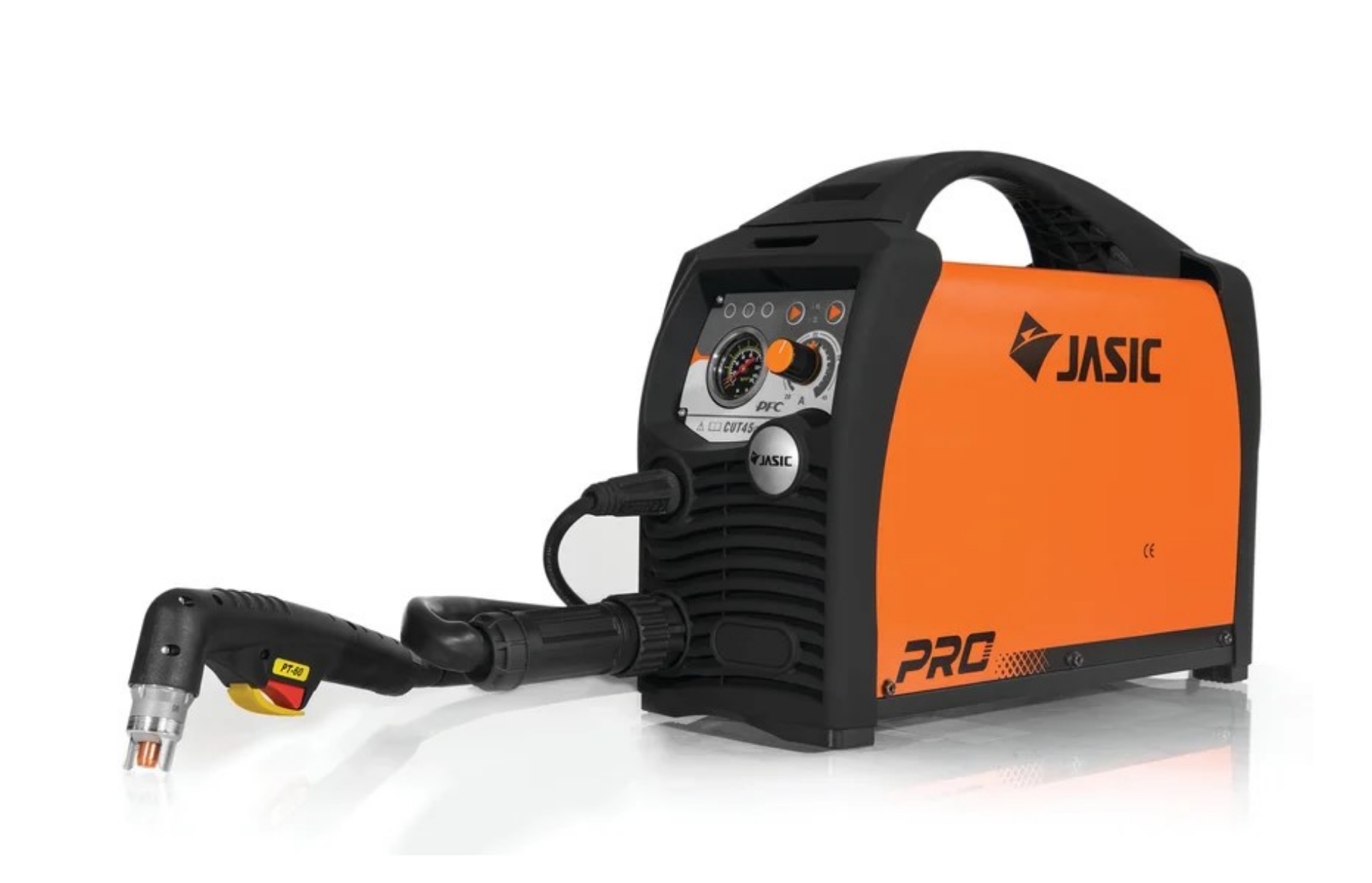 Jasic JP-45 Pure Air Plasma Package 95-265V | JP-45PAP
£1585.00
Detailed Description
The Jasic Cut 45P plasma cutter is the perfect solution for cutting low carbon steel, stainless steel and aluminium.
This user-friendly 'wide voltage' plasma cutter offers smooth, fast and precise cutting on material up to 15mm and a maximum of 20mm, where a severance cut is required.
Another outstanding feature of this high specification plasma cutter is PFC (Power Factor Correction) that provides substantial energy saving benefits for the user.
Features & Benefits
High-end IGBT plasma cutter
Wide voltage inverter 95V-265V
Intelligent digital control technology
Clean cuts 15mm, severance cut 20mm
Cuts steel, stainless, copper, cast iron & aluminium
Cutting speed is increased 1.8 times when compared with oxy-acetylene cutting.
Lightweight, portable modern cutter
Variable cutting control
Soft touch LED control display
IGBT protection system
Smooth precise cutting
PFC Energy saving cutting inverter
Air check indicator
Easy start ignition mode
PT-60 Plasma Cutting Torch (6m)
Torch protection system
2T/4T cutting operation
Can be used with automated plasma cutting systems *
AVR Generator friendly plasma cutter
High quality rubberised finish to handle/mouldings
Cutting Capacity (Severance) 10mm (115V) / 20mm (230V)
Compressed Air Requirement 170 Ltr/Min @ 4.5 Bar (65 psi)
* The CNC interface option needs to be requested at time of order
Technical Specification
Input Voltage
AC 95-265V - 50/60 Hz
leff (A)
17 (115V) / 13.5 (230V)
Input Power (kVA)
3.6 (115V) / 5.29 (230V)
Current Range (A)
20 - 30 (115V) / 20 - 45 (230V)
Duty Cycle @ 40°C
30A @ 30% (115V) / 45A @ 35% (230V)
Protection/Insulation Class
IP21S/F
What's In The Box
Plasma Cutter power source
Plasma cutting torch (6m)
Earth return lead
Operating instructions
5 year warranty
Need some help?