Jasic Auto Darkening True Colour ADF Helmet | JH-HDX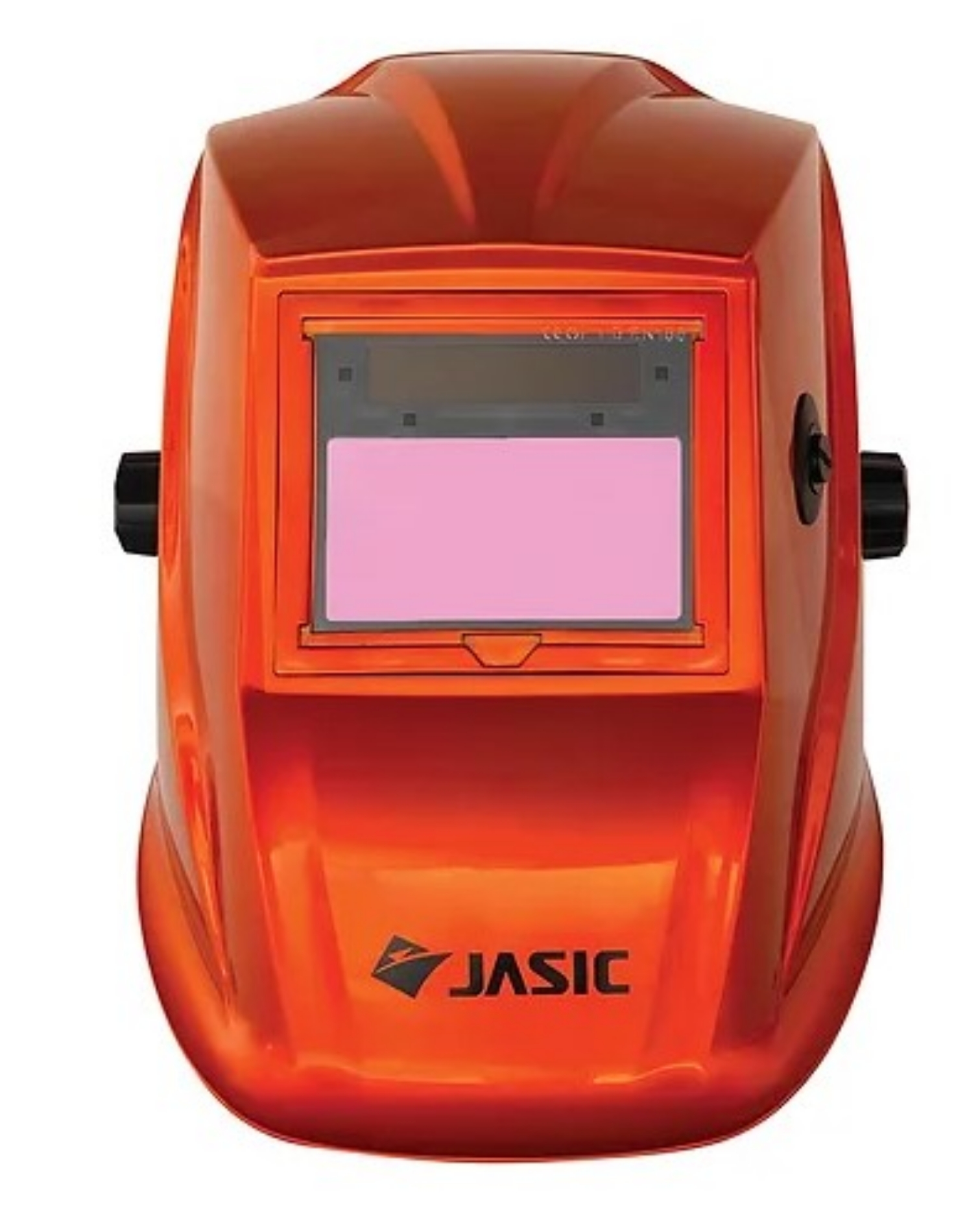 Jasic Auto Darkening True Colour ADF Helmet | JH-HDX
£106.43
Detailed Description
Jasic Auto Darkening Welding/Grinding Helmet c/w True Colour Digital ADF Shade 5-13, External Grind
Jasic has recently launched it's latest 'True Colour View' auto darkening welding and grinding helmet. The latest model offers smart microchip technology and a new external switch for selecting grind mode.
True Colour Technology - Advanced UV/IR filter offers a more realistic viewing experience, Improved vision with less eye strain provides greater comfort and increased productivity
Advanced Digital Auto Darkening Filter - Fully variable shade 5-8 & 9-13, Greater visibility of the weld puddle helps to produce better welds.
Enhanced view of the equipment display to adjust settings (No more head snaps), External grinding switch, Excellent field of vision with a 98mm x 51mm viewing area.
Features & Benefits
4 welding arc sensors providing maximum detection capabilities
Rapid response lens with a 0.1ms switching speed
Adjustable delay function 0.1s - 2.0s to prevent eye dazzle immediately after welding
Classification: 1.1.1.2 (Optical class: 1, Scattered light: 1, Homogeneity: 1, Angular dependence:2)
Fully adjustable headgear to ensure a comfortable fit
"Welding or grinding" process selection modes
Ultra lightweight, just 536 grams to reduce strain on the neck and head
Premium grade 'Montana Orange' finish to welding mask
Digital battery status display
Durable battery life: Approx. 1000 hours (Operating)
CR2450 - 3V lithium coin cell battery
Conforms to EN166/175B/379 CE, ANSI Z87.1+ CSA Z94.3, AS/NZS1337/1338
Supported with a comprehensive '3 Year Warranty' on the ADF Filter (Excludes Batteries)
Need some help?