Jasic ARC 200 PFC Inverter MMA Welder & Leads 115/230V | JA-200PFC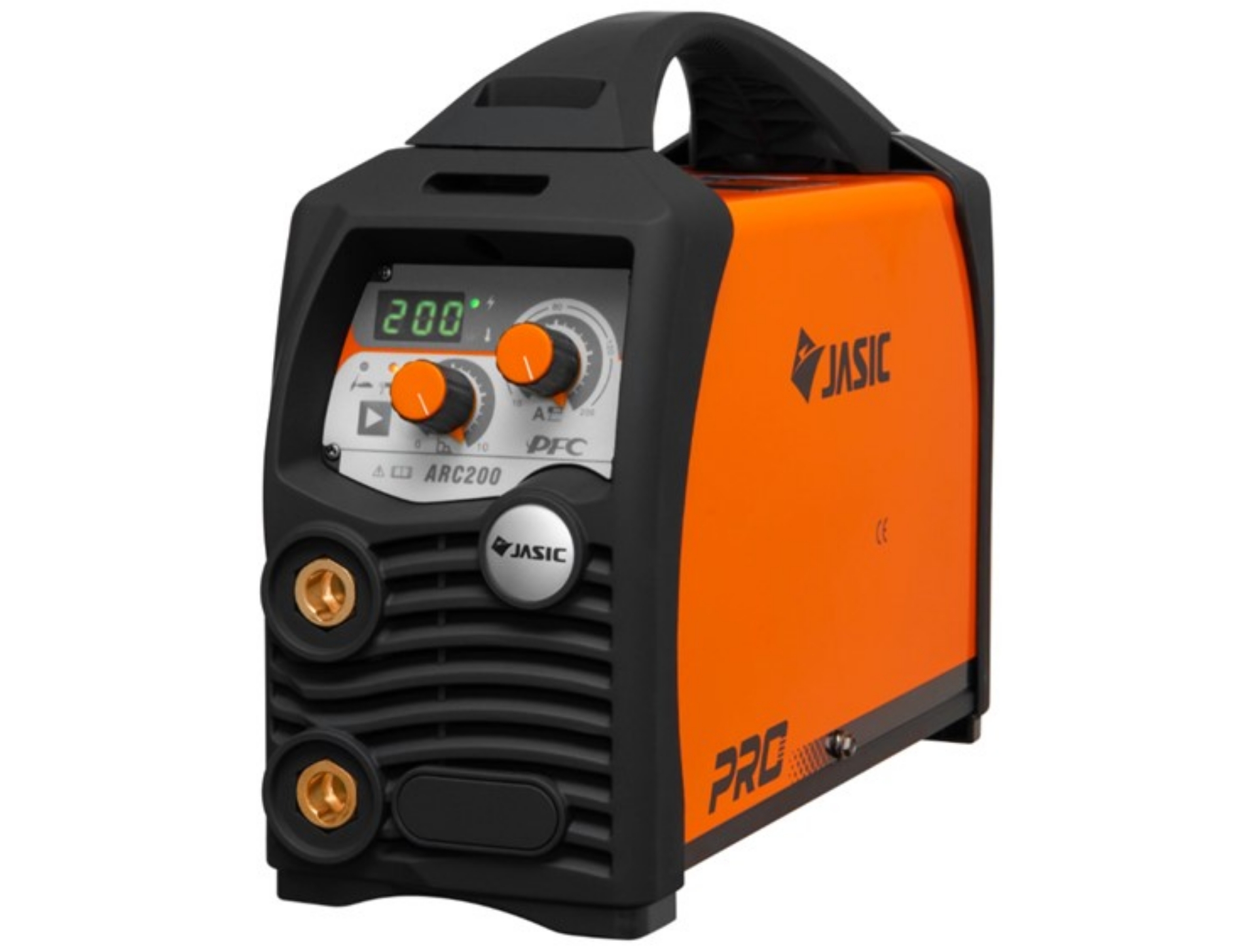 Jasic ARC 200 PFC Inverter MMA Welder & Leads 115/230V | JA-200PFC
£332.50
Detailed Description
The Jasic Arc 200 MMA (Stick) wide voltage inverter welder is equipped with the latest IGBT technology and a singular PCB for improved efficiency and maintenance.
This technologically advanced PFC inverter offers energy saving benefits and reliable and consistent ARC performance.
Jasic is an international developer, manufacturer and supplier of welding inverters and integrated welding solutions that represent value, reliability, durability and innovation.
Features & Benefits
MMA/Lift TIG - IGBT inverter welder
High frequency inverter reducing weight and size
PFC Energy Saving Technology
Wide Voltage 95-265V with Auto Select
Digital Setting Meter
Anti-Stick, Arc-Force, Hot Start, Lift TIG
Compact size, lightweight and modern design
Easy arc starting, minimal spatter
Auto-compensation for voltage fluctuation
High quality tactile rubber finish to mouldings and handle
Welding Inverter supplied in full colour packaging
AVR Generator Friendly
Technical Specification
Input Voltage
95-265V (115V) - AC 50/60 Hz (230V)
Current Range (A)
10 - 110 / 10 -200
Duty Cycle @ 40°C
MMA - 110A @ 20% / 200A @ 25% / TIG 110A @ 35% / 200A @ 40%
Protection/Insulation Class
IP21S/F
What's In The Box
Inverter Package Includes
Inverter welder power source, 3 Metre Welding Lead Set, Operating instructions.
Need some help?