Jasic ARC 160 PFC Inverter MMA Welder 115/230V | JA-160PFC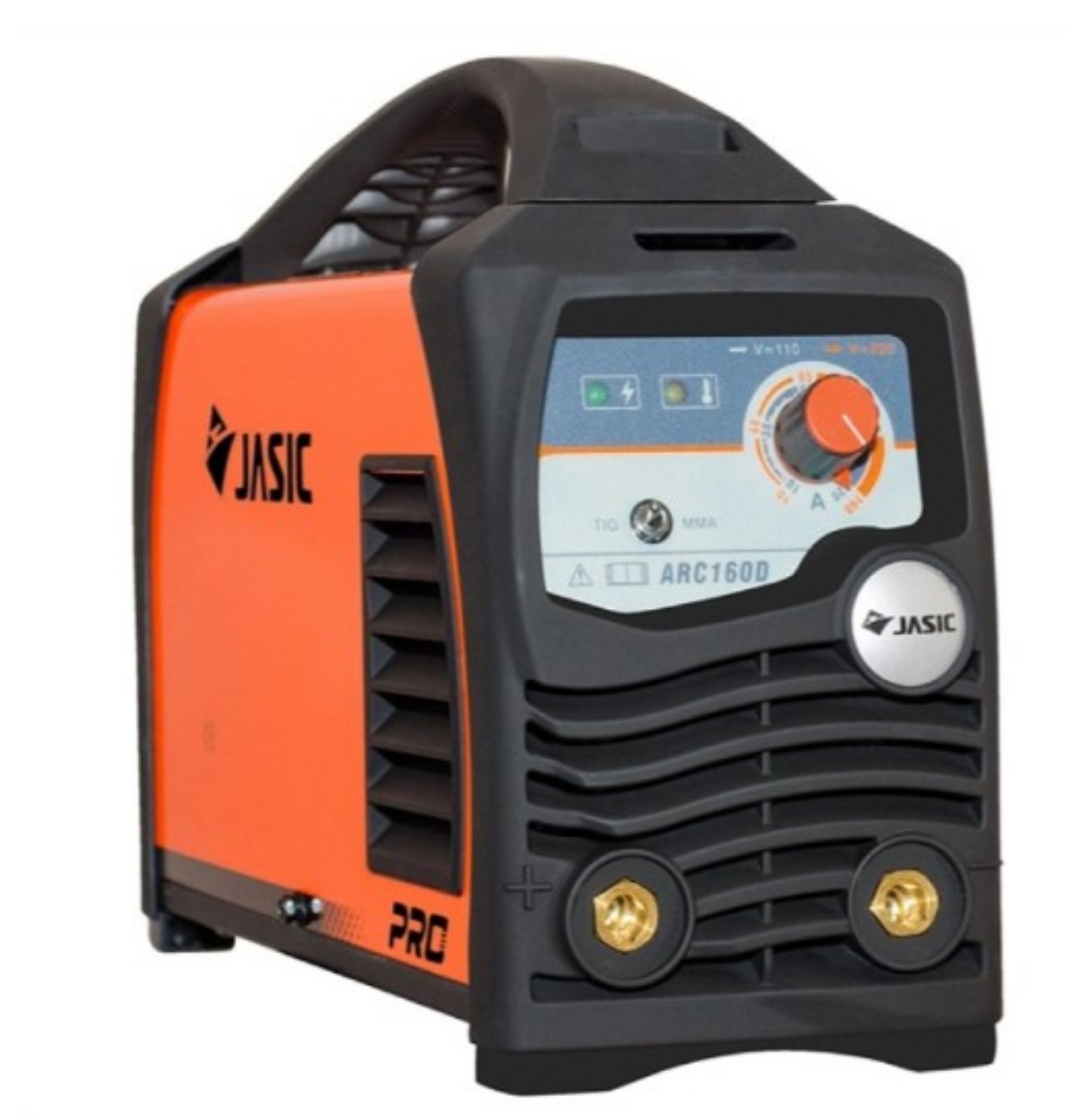 Jasic ARC 160 PFC Inverter MMA Welder 115/230V | JA-160PFC
£369.60
Detailed Description
The Jasic Arc 160 MMA wide voltage welding inverter is equipped with the latest IGBT technology and a singlular PCB for improved efficiency and maintenance.
​This technologically advanced PFC inverter provides energy saving benefits and offers reliable and consistent arc performance.
The Jasic Pro Arc 160 is a durable and compact inverter weighing only 4.7Kg.
Jasic is an international developer, manufacturer and supplier of welding inverters and integrated welding solutions that represent value, reliability, durability and innovation.
Features & Benefits
IGBT inverter technology - for the professional user
MMA/DC Lift TIG
Wide input voltage 95-265V
Hot start ignition, anti stick
33 Khz inverter frequency, high-efficiency
Self adaptive arc force
Compact size, lightweight and modern design
Heavy duty 35-50mm dinse sockets
Easy arc starting, minimal spatter
Stable and reliable arc
Auto-compensation for voltage fluctuation
Advanced single PCB construction
Can weld electrodes of up to 4mm
Generator friendly
Technical Specification
Input Voltage
95-265V - AC 50/60Hz
leff (A)
17.5 (115V) / 11.6 (230V)
Input Power (kVA)
3.7 (115V) / 5 (230V)
Current Range (A)
10-125 (115V) / 10-160 (230V)
Duty Cycle @ 40°C
125A @ 35% (115V) / 160A @ 35% (230V)
Protection/Insulation Class
IP21/F
What's In The Box
Package Includes
Inverter power source, Operating instructions.
Not Included
MMA Leads, Mains plug, TIG torch & adaptor, TIG consumables, MMA Electrodes, Shielding gas, Filler wire,
PPE (Welding helmet, gloves, etc)
Need some help?