Hasselblad A5D Aerial Camera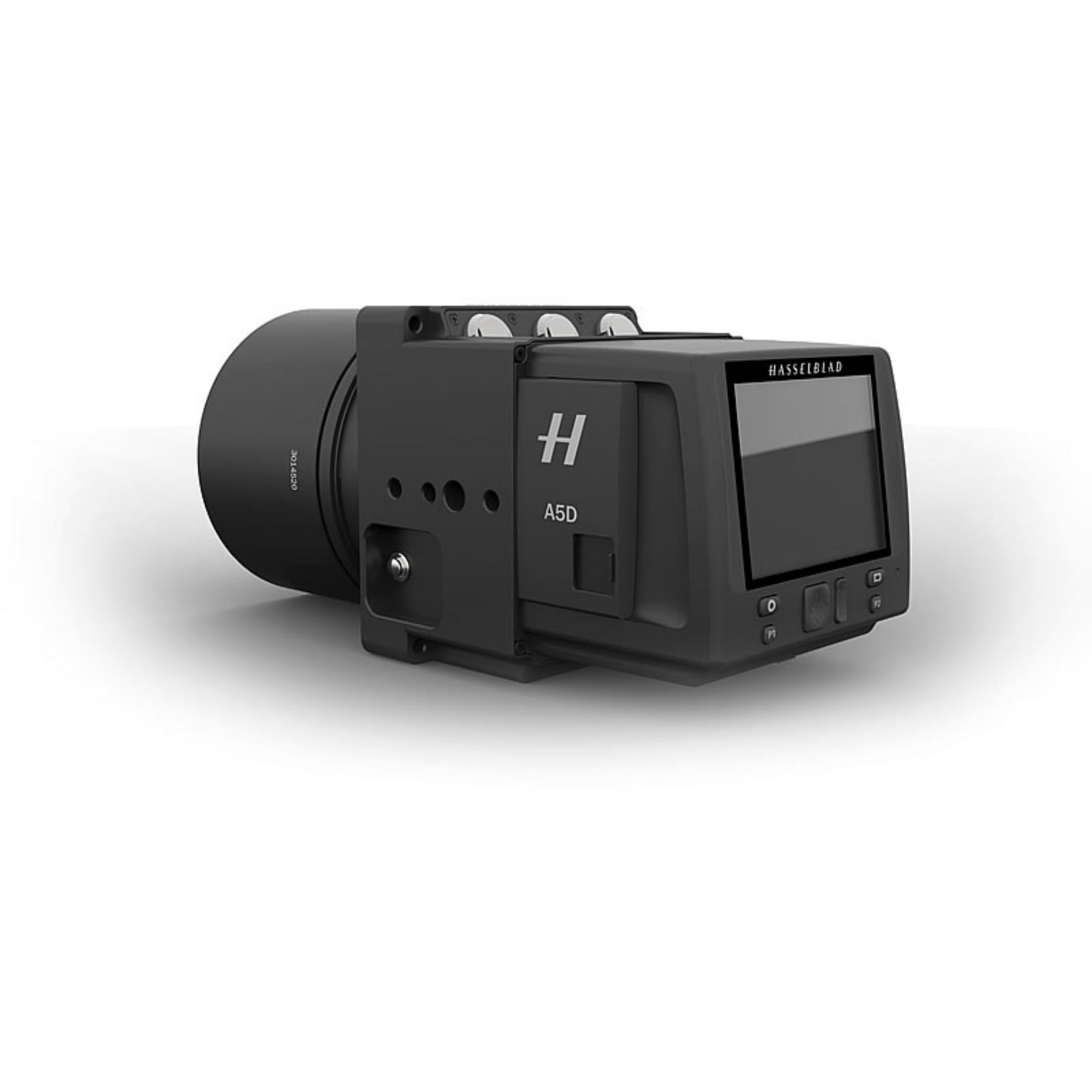 Hasselblad A5D Aerial Camera
Detailed Description
Today's aerial photography is more demanding than ever and Hasselblad continues to rise to the occasion, introducing more and more advanced products and applications for this exciting segment. This is especially true of the Hasselblad A5D, the latest evolution of Hasselblad aerial cameras designed for these special applications.

The new camera has been developed to deliver the image quality and reliability required by our surveying and mapping customers. Listening to their feedback we have developed a camera to encompass these needs and much more.

Available in either 50 or 80 megapixel resolutions, the A5D line of cameras combines the world's best optics and sensors with a modern, compact design, resulting in a system that will ensure that you attain the highest possible image quality. Hasselblad aerial cameras provide a range of important features that help to deliver your imaging requirements.

When using multiple cameras to capture high definition images of Earth for mapping purposes, it is extremely important that all cameras expose the sensor at precisely the same time. If exposure synchronisation is slow and/or varying from capture to capture, it becomes much more difficult to merge images in post processing. The A5D Aerial includes a feature that allows up to 8 cameras to be synchronised within 20 μs. A simple bus-type cable connection is required between all cameras in the set-up. This feature completely eliminates any problems in post production caused by unsynchronised exposures.

9 of the H System lenses are available in aerial versions with secure locking mounts to minimise vibration, flexing and ensuring the image plane and sensor stay parallel at all times. These units ship with focus fixed at infinity and firmware to close the shutter and aperture to their working positions when power is applied to the camera.
Phocus SDK by Hasselblad
To facilitate the development of user specific software Hasselblad offers a complete Software Developers Kit (SDK) which allows full control of camera and image processing from the users own software. To quickly get started using the A5D aerial cameras for photography we have created a simple but effective PC application which can capture and store RAW files coming from the camera.

Near Infra-Red Photography
The A5D camera is available with or without Infra-Red filter to allow infra-red captures from 750nm to 1000nm to serve the special needs of aerial analysis, such as environment surveying and crop management.
Features & Benefits
Reduced foot print designed to fit existing POD mountings
Up to 14 stops Dynamic range ( depending on sensor) • Improved external connectivity via LEMO connections for DC power, FMS and multiple camera synchronisation
Secure camera mounting via 4x M4 screws
Choice of On-board CF storage or external storage via Firewire 800 connection
Technical Specification
Call our Support Team on 0330 1759558 if you require more information on this product.
What's In The Box
Call our Support Team on 0330 1759558 if you require more information on this product.

Need some help?