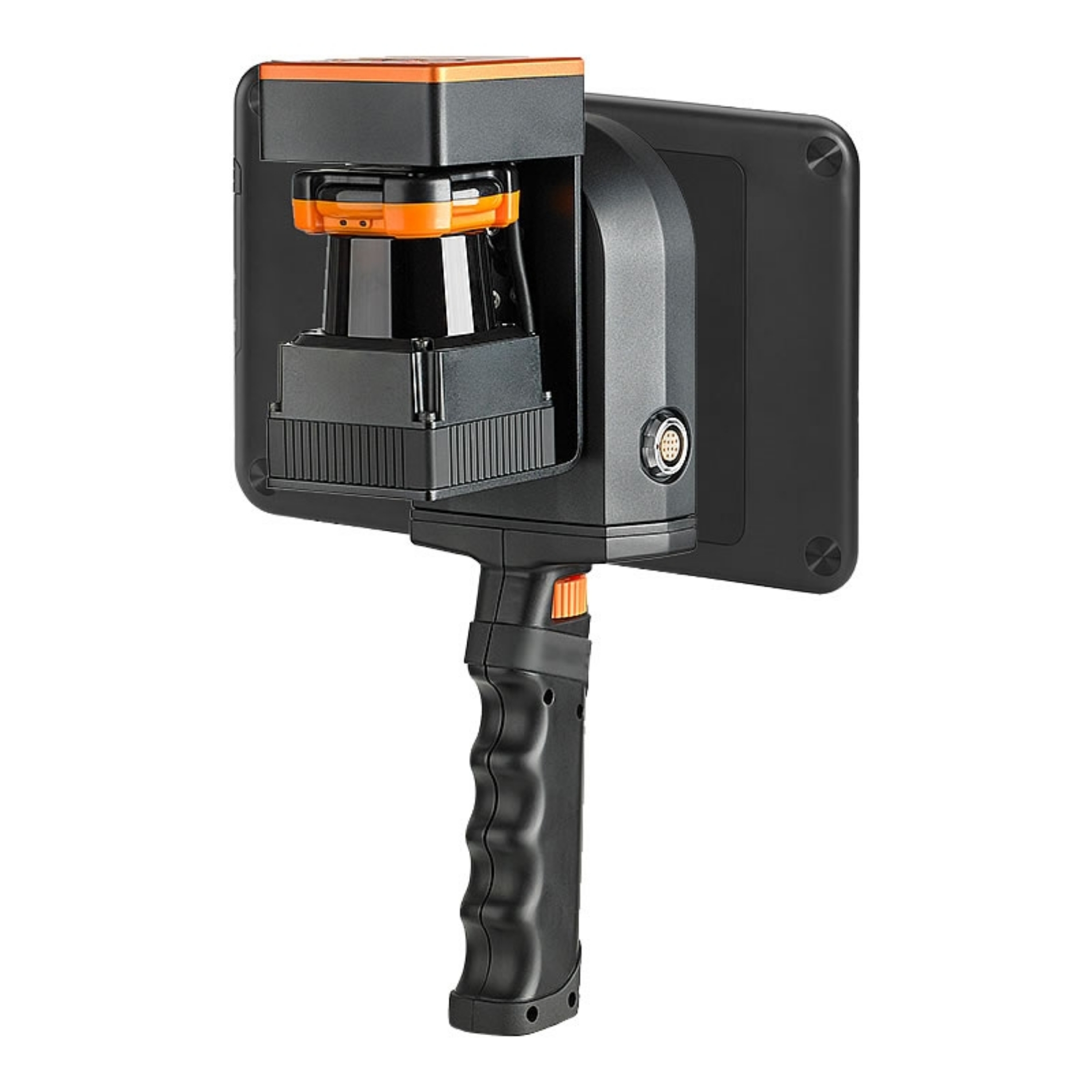 GeoSLAM ZEB Go RT 3D Mobile Laser Scanner
Detailed Description
Handheld laser scanning for everyone
If you're looking for a reliable way to map and understand spaces, meet the ZEB Go.

The ZEB Go is your first step in SLAM handheld technology, so whether it's the first time you've looked at digital surveying, or you want each of your sites equip with the smartest SLAM, the ZEB Go is the place to start.

Powered by the smartest SLAM
One button operation, you'll be up and running fast – capturing data in minutes.

Process a pointcloud quickly using our intelligent point cloud processing platform GeoSLAM Hub.

GeoSLAM data is compatible with software that works for you with universal file formats (LAZ/LAS/PLY/TXT/e57).

Software that works for you
Data from the ZEB Go can be exported from GeoSLAM Hub in all industry standard file formats.

Import into your preferred CAD programme or mine planning software, the ZEB Go is as flexible as you are.

Why not try GeoSLAM Hub, plus Draw which allows users to quickly extract floorplans and sections from pointcloud data.


Features & Benefits
Real time processing and point cloud visualization as you move
100Hz scanner sensor frequency and 30m range
43,000 scanner points per second
Relative accuracy of 1-3cm
Up to 5 years hardware warranty with GeoSLAM Care package
Want more from your pointclouds? Purchase Draw modules such as BIM, Plan or Mining.
Technical Specification
Max. Scan Rate (Million points /s)
0.4
Document Download
Documentation File Format Size
GeoSLAM ZEB Go RT 3D Mobile Laser Scanner Datasheet
PDF
0.1 MB
What's In The Box
ZEB Revo RT Surveying system
ZEB Revo scanner
ZEB Revo RT data logger with shoulder strap (inc. 14.8V battery)
Spare 14.8V battery
14.8V battery charger
ZEB Main cable 1.5m length
Ethernet cable 1.5m length
Android Phone for viewing real time (model may vary dependant on UK availability)
Tablet/Phone mount
USB memory stick
Reference base
ZEB Cam and ZEB Cam RT Cable 1.8m
Shipped in a hard carry case
GeoSLAM Hub software
3-year hardware warranty when a valid GeoSLAM care package is purchased for each year with the option to extend to 5 years.

Need some help?