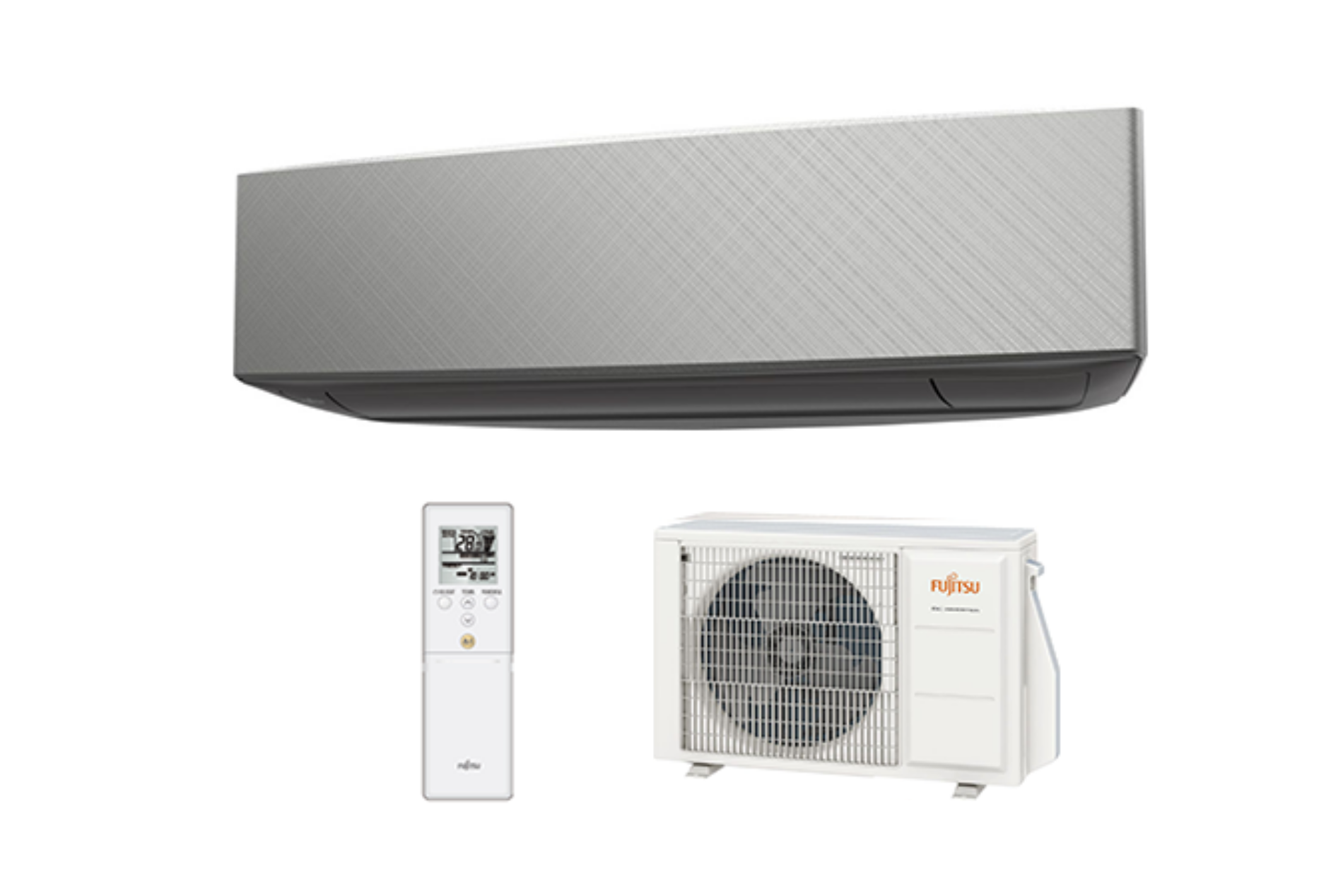 Fujitsu ASYG12KETA-B 3.4kW Designer High Wall Split System in Silver
£640.83
Detailed Description
Fujitsu Designer Series 3.5kW ASYG12KETA-B/AOYG12KETA
The ASYG-KETA Designer air conditioning series split R32 A++ is designed especially for Europe. It is harmonised with its surroundings and it provides a comfortable elegant feeling in the room.
A light elegant expression is apparent because of its beautifully curved design. Comfortable airflow & Silent operation, the large louvre and associated structures provide air flow that spreads to the user's feet with silent operation. The front of the indoor wall units provides easier cleaning as the air return remains hidden at the top. The indoor wall unit is a slim-line construction.
All Fujitsu air conditioner models feature heat pump inverter technology which are highly efficient in operation and conserve electricity usage.
This air conditioning system comes with 5-year manufacturer's parts only warranty.

The split system air conditioning units consist of an indoor and outdoor unit, connected via copper piping. The outdoor unit contains the condenser and removes heat and condensation from the room, dissipating it outside.
Installation
Our residential customers are looking to save money on sourcing the equipment with intentions to install the hardware, either themselves or by the builder. You will need an F-GAS registered engineer on standby to come and commission the unit once it is in place.
Alternatively, you could have your engineer completely fit the unit from start to finish, having saved a small fortune by sourcing the system from us.
We will ensure you are buying the correct unit for your space. If you need assistance please contact our experts on 0330 175 9558 or email orders@sunbeltsales.co.uk. Alternatively, you can use our live chat option.
Features & Benefits
Cool Beauty Design
High energy saving
Comfortable airflow & Silent operation
Smart Device control (Option)












Technical Specification
Function
Cooling + Heating
Controls
Electronic control
Rated input (cooling)
1.31kw
Plug
13amp 3 pin with a 1.8m cord
What's In The Box
1x Indoor Unit ASYG12KETA
1x Outdoor unit AOYG12KETA
1x Remote Control
1x Instruction / Installation manual
Need some help?