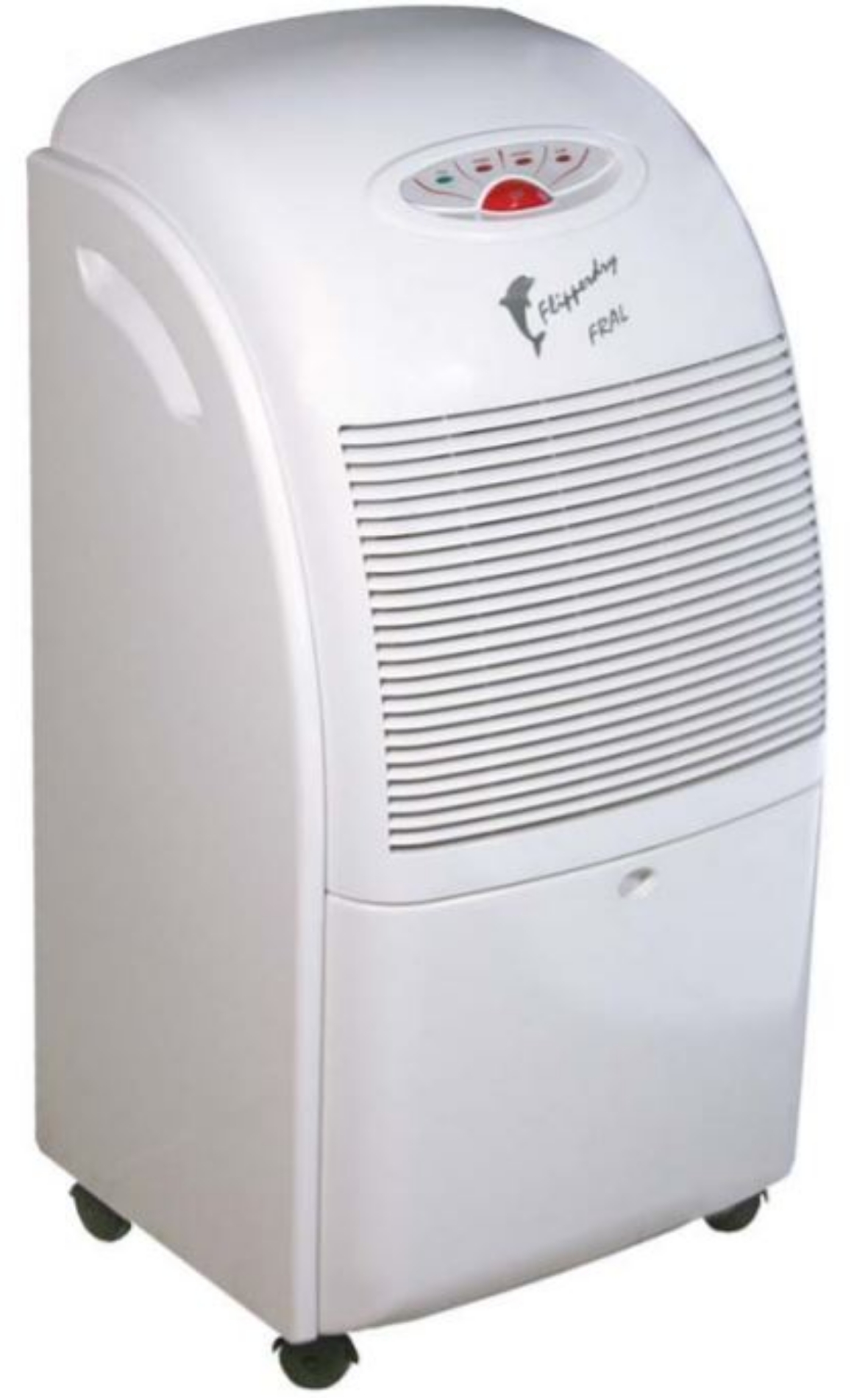 Fral Flipperdry 19L Low Energy Dehumidifier
£199.17
Detailed Description
Fral Flipperdry 300 19 litre dehumidifier with 5.5 litre tank and supplied with a five year warranty.The Flipperdry 300 is the only dehumidifier for sale in the UK that has a five year warranty as standard.
It has ultra low power consumption and very high efficiency even at low relative humidity, due to the evaporation coil that consists of smooth tubes in aluminium. This is a feature that is derived from professional dehumidifiers and is unique to Fral in the domestic market place.
The electronic management of defrosting and protection from early restarts ensures a longer life span.
Features & Benefits
Condensate drain hose.
Five year manufacturer's warranty.
FRAME - Supporting structure in galvanised sheet metal, epoxy powder coated, ensuring high strength and durability.
The plastic cover is tough, impact-resistant.
COMPRESSOR - Alternative compressor, mounted on vibration dampers.
REFRIGERANT CIRCUIT - Evaporator: the evaporation coil consists of smooth tubes in aluminium.
The smooth tubes ensure a high yield of the dehumidifier, significantly reducing energy consumption, even at low relative humidity values.
Condenser: the coil is made of copper pipes and aluminium fins, the wide size of the condenser fins ensures resistance to dust, long life and
easy maintenance of the machine.
CONDENSATE COLLECTION TANK - The condensate collection tank, installed as standard, is very large and can be easily removed. The machine is also ready for connection to a fixed condensate drain.
CONDENSATE LIFTING PUMP - A condensate lifting pump kit is available. It can be easily applied to the dehumidifier.
FAN - Axial fan, statically and dynamically balanced.
AIR FILTER - The air filter, supplied as standard with the unit, is washable and easily replaceable. High-efficiency filter.
MICROPROCESSOR - Controls the defrosting cycles, the compressor timer and the alarm card.
CONTROL PANEL - Located at the top/front of the machine.
Please contact us if you require further information or advice.
Technical Specification
Moisture Removal (L/Day)
19
What's In The Box
Call our Support Team on 0330 1759558 if you require more information on this product.

Need some help?