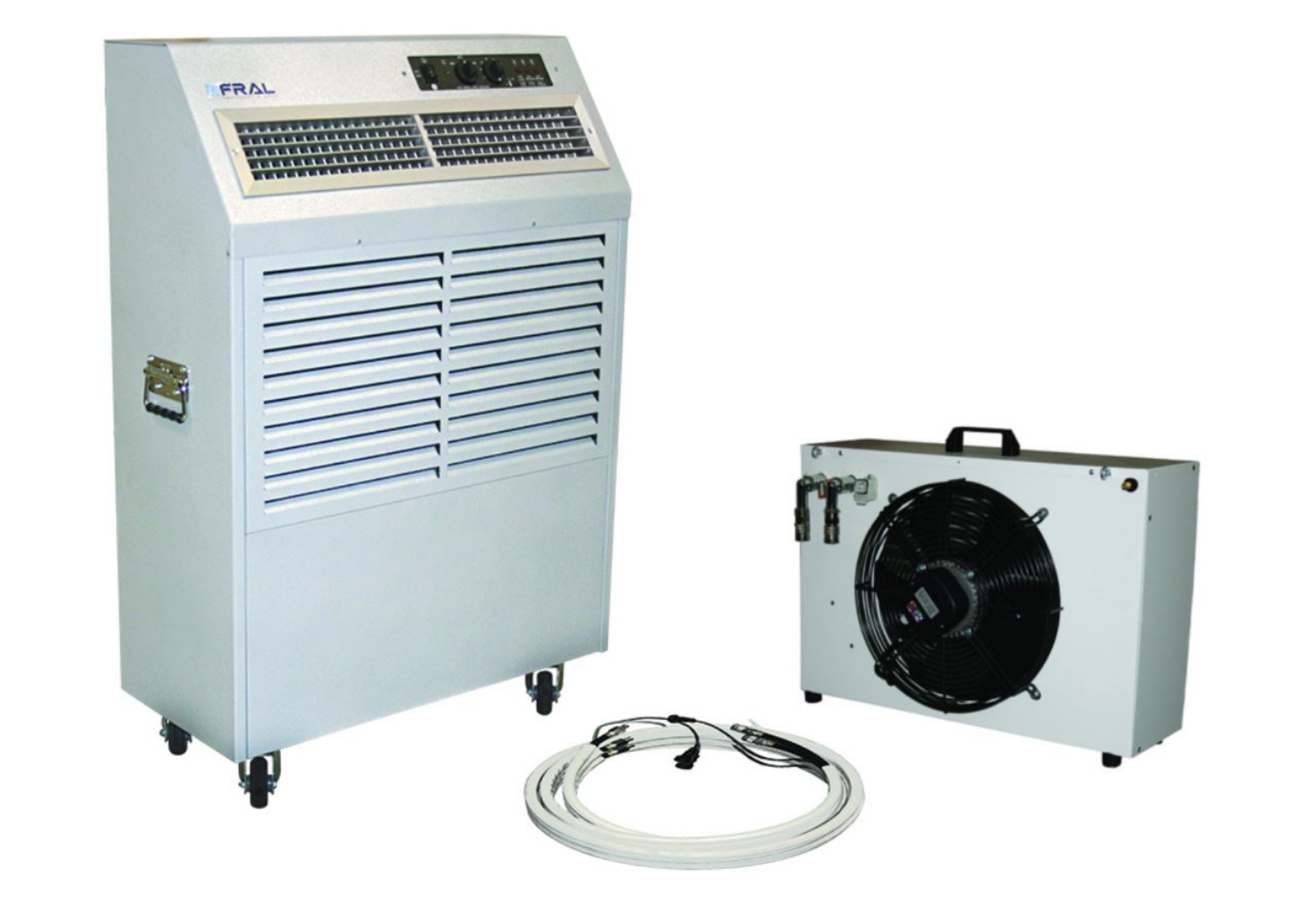 Fral Avalanche 6.7kW Split Portable Water Cooled Air Conditioning Unit
£4228.00
Detailed Description
The energy efficient Avalanche delivers 6.7kW of cooling from a standard 13amp supply and is supplied as standard with 20 meters of water line.
The Avalanche has been designed using a self contained chilled water system: the water circulates through a water cooled condenser where the heat is absorbed and then is pumped back through the water lines to the outdoor unit where the water is cooled.
The cool water is then pumped back through the flexible lines to the indoor unit and the process starts again.
Includes the 20M line
Features & Benefits
The most versatile portable air conditioning unit on the market.
A huge 20m pipe run.
Quick connect couplings on water lines.
100% effective cooling.
Easy installation requires only 13 amp plug.
6.7kw 23,000btu.
Suitable area: 55 square meters.
Noise: 49d(B)A.
Hose length up to 30m.
Hose diameter: 50mm.
12 months warranty.
Please contact us if you require further information or advice.
Technical Specification
Cooling Capacity (BTU)
23,000
Area Coverage (m³)
101 – 250
Condition
Electronic control
Noise Level (low - high) dB(A)
48-52
Plug
13amp 3 pin with a 1.8m cord
Power Consumption (W)
2650
Document Download
Documentation File Format Size
Product Manual
PDF
1.3 MB
What's In The Box
Call our Support Team on 0330 1759558 if you require more information on this product.

Need some help?