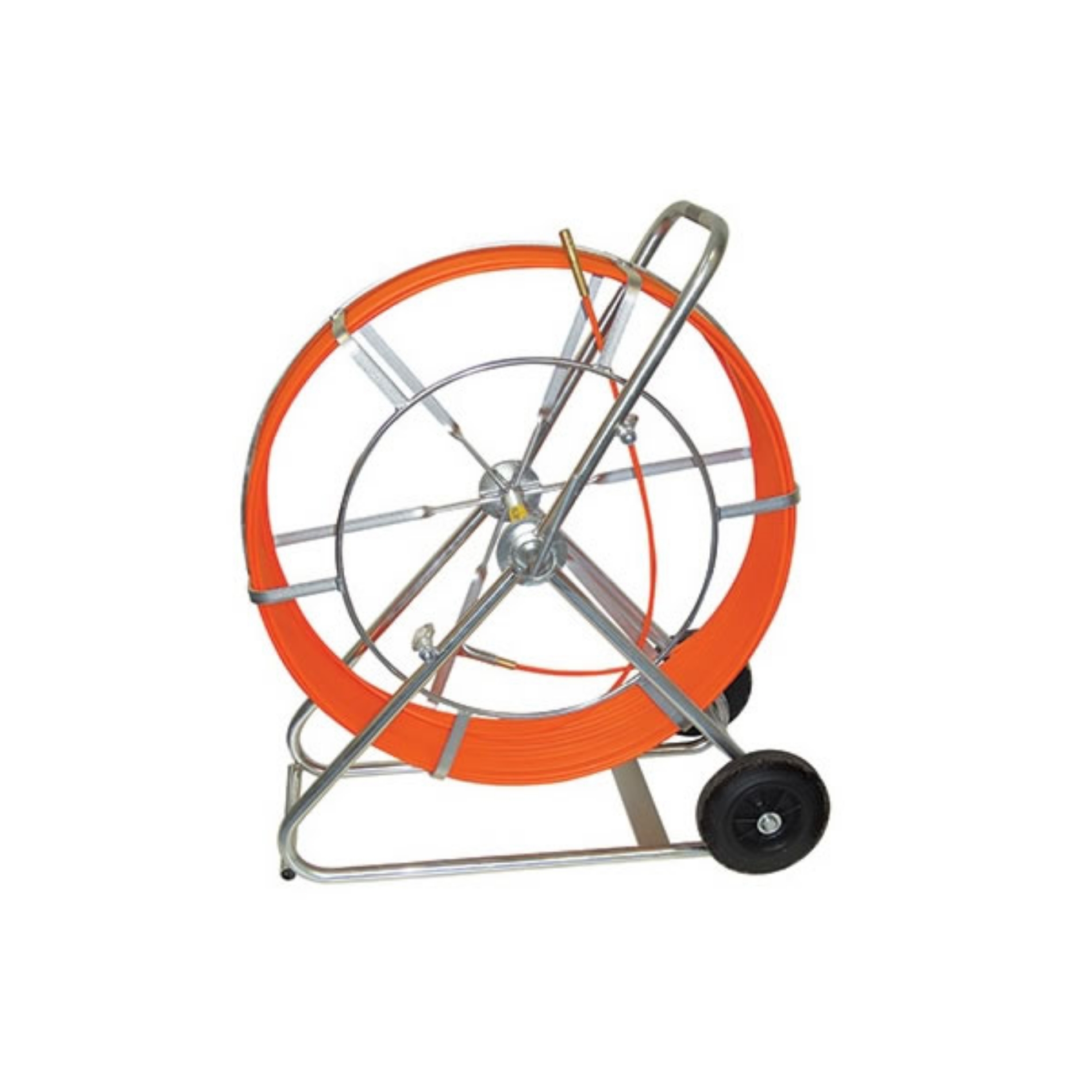 Flexrod
£640.00
Detailed Description
The Radiodetection Flexrod is used for pushing sondes into and along sewers, ducts and drains.

It is a Glass Fibre rod in a polypropylene sleeve that is resisitant to abrasion, most solvents, oils and acids. The rod has a minumum bend radius of 250mm (10") and at each end a brass collar 62mm (2.44") in length with a female M10x20mm thread suitable for attatching all Radiodetection sondes.

The rod is wound onto a steel spool and attatched to the spool using one of the brass end collars and a spring coupling. The spool has a manual brake to help the user maintain control of the rod.

The Flexrod can be used in place of Drain Rods for some applications. It can be fed into and withdrawn from the drain more quickly than Drain rods but cannot be rotated. An adaptor is available to fit the M10 end of the Flexrod, it has a blank end ready for machining or tapping to fit an appropriate drain tool.
Related products
In stock

In stock

In stock
Need some help?