Fiac Workhorse 3HP 100L 230V Belt Drive Compressor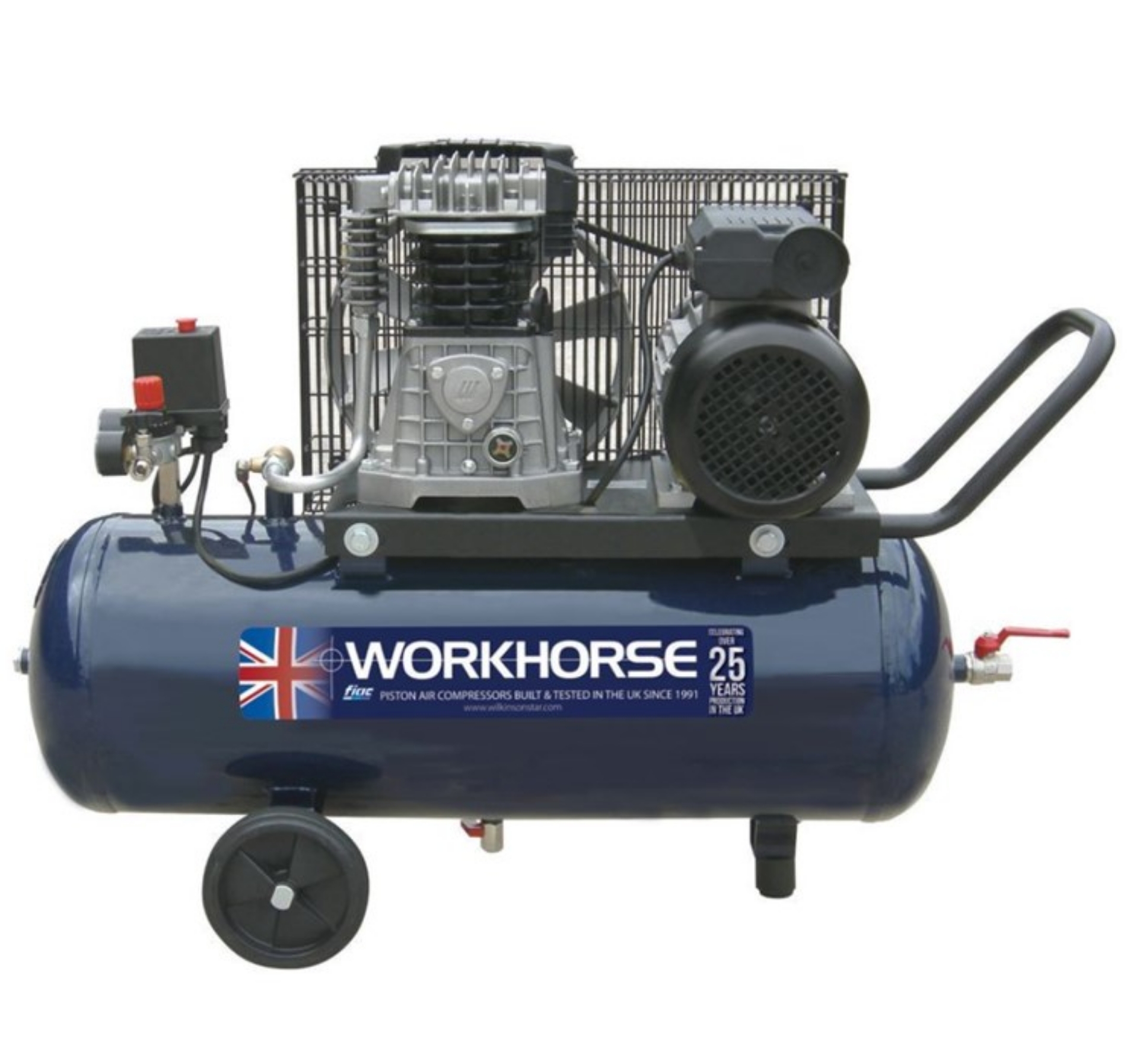 Fiac Workhorse 3HP 100L 230V Belt Drive Compressor
£710.57
Detailed Description
This portable air compressor features a 100 litre receiver, with a maximum of 13 cubic feet per minute (CFM) displacement. The Fiac Workhorse range of air compressors is among the highest quality belt drive air compressors on the market.
Designed and built to the highest European Standards for heavy use. Cast Iron Cylinder blocks.
This Fiac Workhorse compressor is backed by a 2 year on site warranty.
NOTE: When choosing an air compressor, please refer to the CFM FAD (cubic feet per minute – free air displacement) value. If the air tool requires 3 CFM for example, the compressor should supply at least 3 CFM FAD.
Features & Benefits
Cast iron blocks on all models
Air receivers built to latest European standards 2014/29EU
Heavy duty industrial motors c/w overload protection
Twin cylinder pumps
Fitted aftercoolers
Aerodynamic flywheels for efficient cooling
Automatic stop/start controls
Slow running pump speeds giving lower noise levels & longer life expectancy
Full back up by the industry leading Wilkinson Star after sales staff
Built & tested to latest European standards in our modern production facility in Manchester, England
2 year conditional warranty
Technical Specification
Tank Capacity (Litres)
100
Need some help?