Fiac SCS 598/300 Piston Low Noise Lubricated Compressor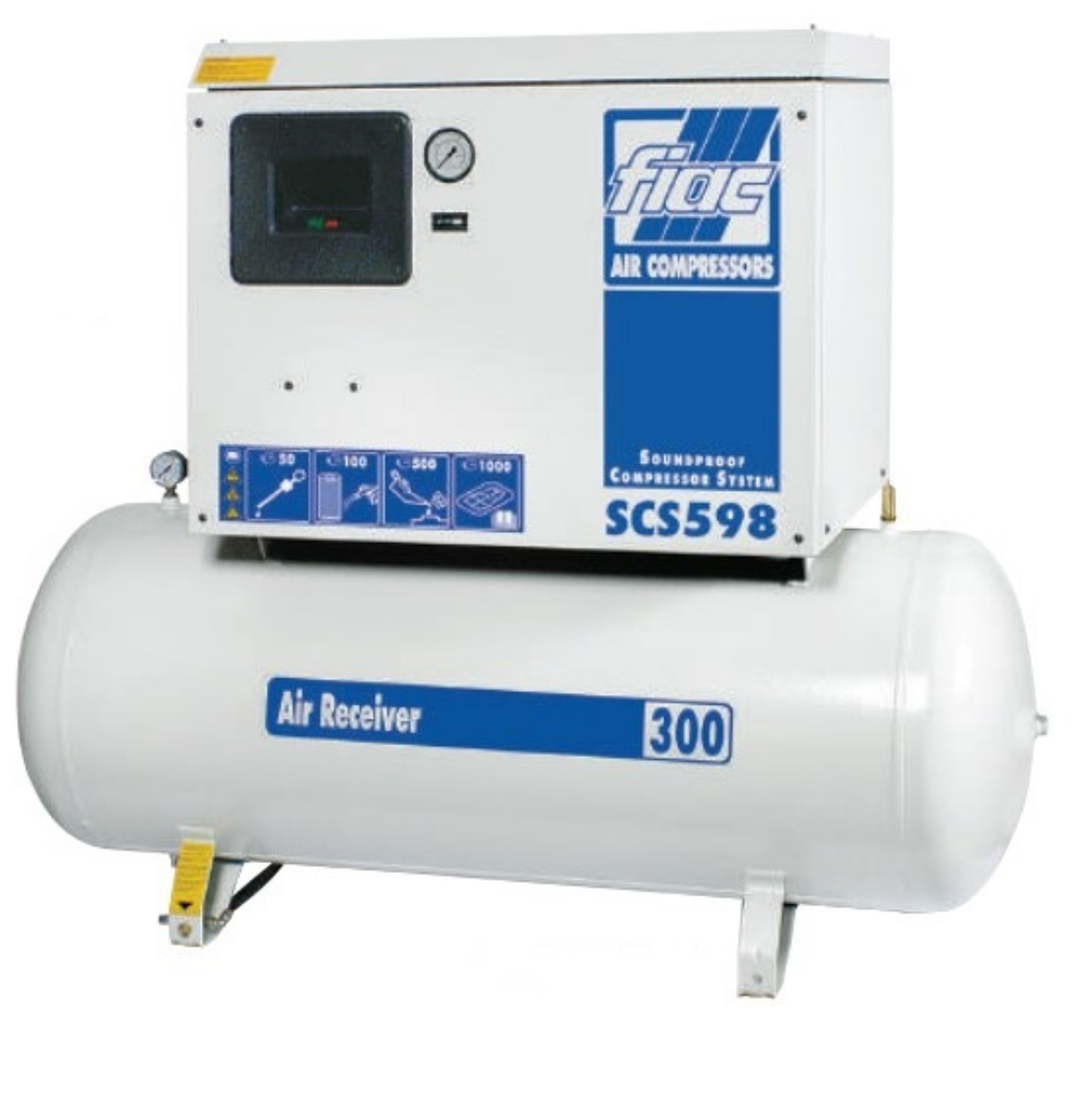 Fiac SCS 598/300 Piston Low Noise Lubricated Compressor
£3599.15
Detailed Description
This static air Compressor features a 5.5 horse power motor, a 270 litre air receiver, with a maximum output of 18.5 CFM (FAD).
This high quality two cylinder cast iron compressor guarantees quiet operation and a long service life.
The robust AC motors are protected against overheating and overload by the integrated motor protection switch. Equipped with pressure gauge for boiler pressure.
Due to the low rotational speed, this compressor significantly reduces wear and tear on the pistons, bearings and sealing rings, and this also benefits stability.
This Fiac compressor is backed by a 2 year on site warranty.
Features & Benefits
Silenced canopy for quiet operation 69 dB(A)
270 Litre Receiver
Fitted Thermal Overload
5.5HP 230V motor
18.5 CFM FAD (Cubic Feet Per Minute – Free Air Displacement)
Durable and reliable
Reduced Maintenance Costs
2 Year warranty
Pressure PSI 145
Technical Specification
Tank Capacity (Litres)
270
Need some help?