Fiac SCS 415/200 Piston Low Noise Lubricated Compressor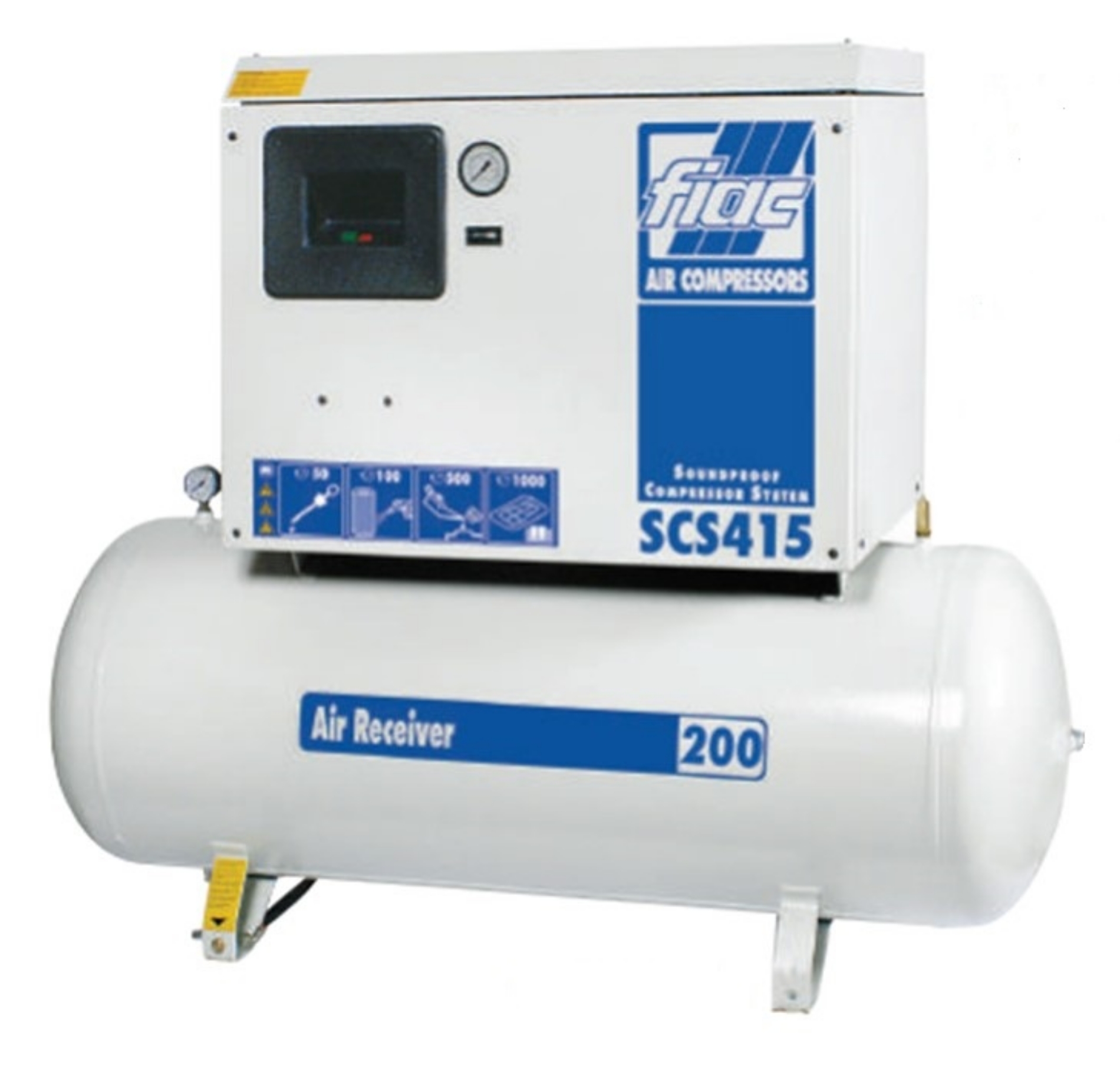 Fiac SCS 415/200 Piston Low Noise Lubricated Compressor
£3064.28
Detailed Description
This static air Compressor features a 3 horse power motor and a 200 litre air receiver, with a maximum output of 10.5 cubic feet per minute (CFM). It can produce 14 CFM of displacement.
The SCS 415 has a low noise level of only 67dB (A). Featuring an air distribution panel, complete with air pressure regulator and quick release coupling.
This Fiac compressor is backed by a 2 year on site warranty.
Features & Benefits
Silenced canopy for quiet operation 67dB(A)
200 Litre Receiver
Fitted Thermal Overload
3HP 230V motor
10.5 CFM FAD (Cubic Feet Per Minute) – Free Air Displacement
Durable and reliable
2 Year warranty
Technical Specification
Tank Capacity (Litres)
200
Need some help?