Fiac NS 15 270D 15HP 270L 10 Bar Silver Screw Compressor C/W Dryer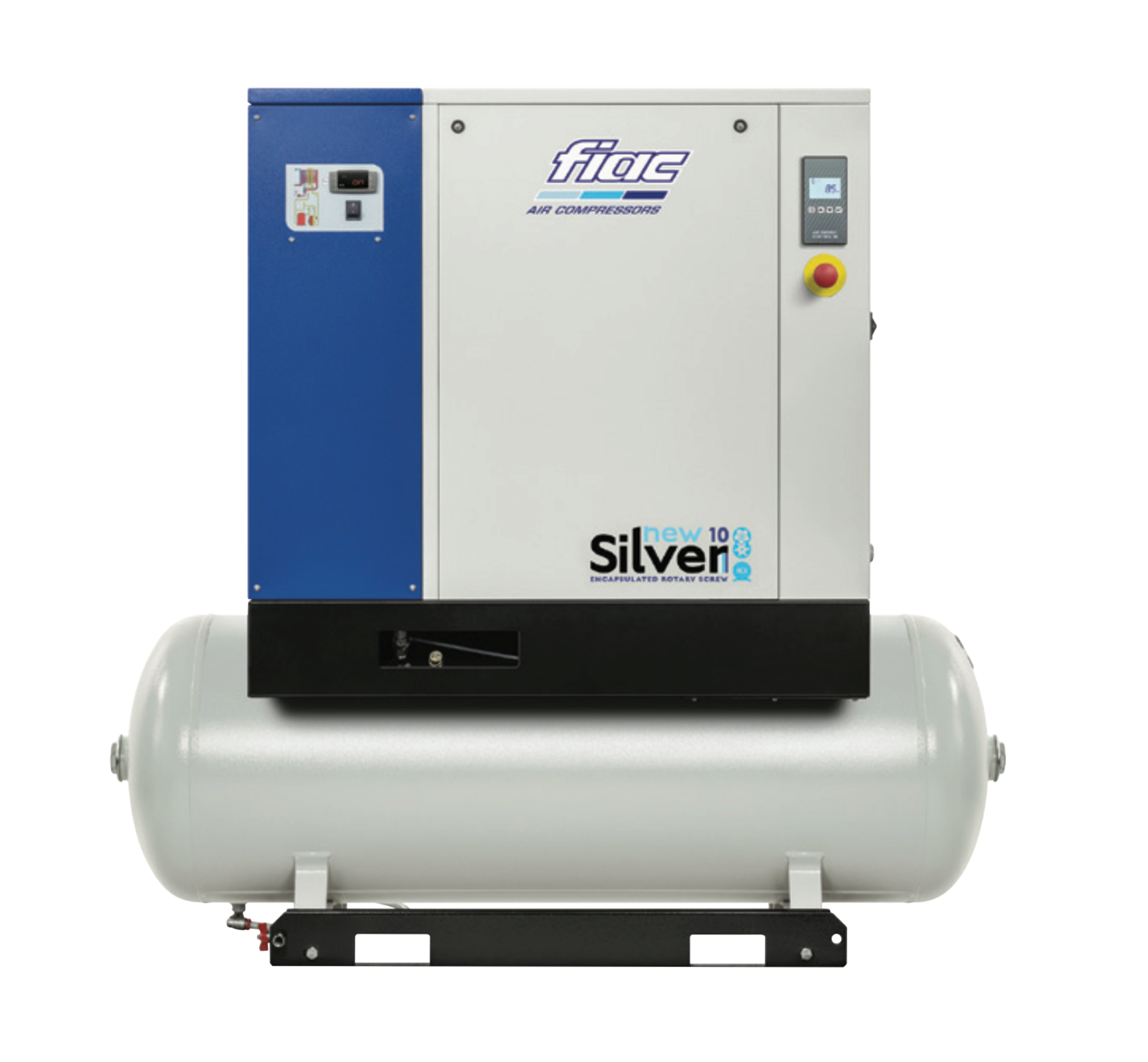 Fiac NS 15 270D 15HP 270L 10 Bar Silver Screw Compressor C/W Dryer
£6999.29
Detailed Description
This is the Fiac all-in-one compressor, delivering the total compressed air solution
3-in-1 compressed air system
Base mounted – Tank mounted – Tank mounted + Dryer
Innovative eco-friendly vertical oil separation
High performance and low CO2 emissions
Space-saving installation Low noise and vibration robust and reliable simple maintenance
The Fiac new Silver range of screw compressors are perfectly suited for automatic and industrial applications. Characterised by great efficiency and reliability, screw compressors have a very low energy consumption and low operational costs.
This easy-to-use screw compressor is the ideal solution for those wanting a compressed air production station, for continuous and constant operation. They are easy to install and operate even for non-specialised personnel, allowing for immediate use of the compressor.
Minimal oil consumption, low noise level and will work at an ambient temperature between 1°C - 40°C.
*2 Year Warranty*
Features & Benefits
Base mounted - Tank mounted – Tank mounted + Dryer
Innovative eco-friendly vertical oil separation
3-in-1 compressed air system
Space-saving installation
Low noise and vibration
Simple maintenance
Robust and reliable
Low CO2 emissions
High performance
Need some help?