Fiac NS 15 270 15HP 270L 10 Bar Silver Screw Compressor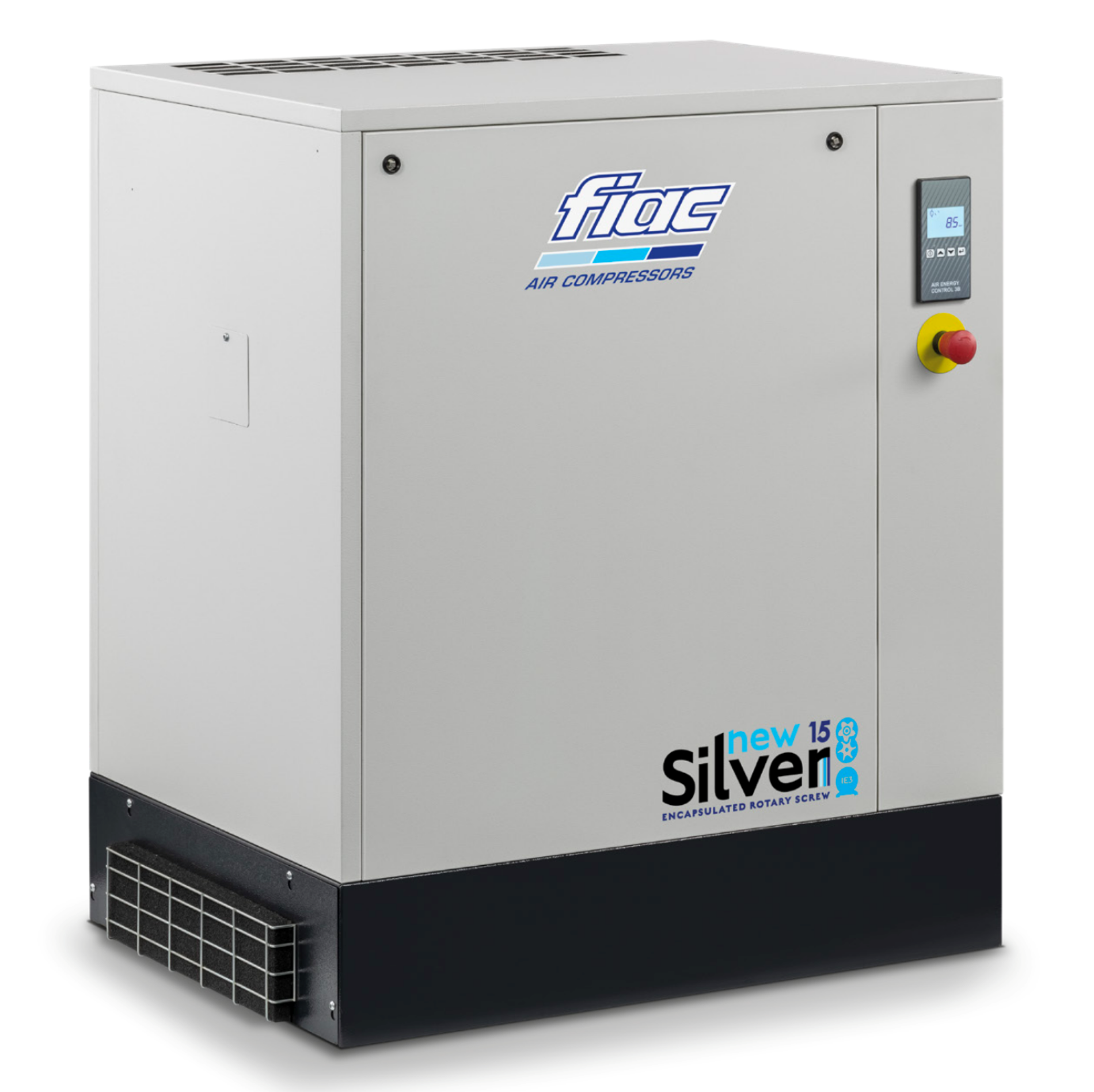 Fiac NS 15 270 15HP 270L 10 Bar Silver Screw Compressor
£5856.43
Detailed Description
The Fiac new Silver range of screw compressors are perfectly suited for automatic and industrial applications. Characterised by great efficiency and reliability, screw compressors have a very low energy consumption and low operational costs.
They are easy to install and operate even for non-specialised personnel, allowing for immediate use of the compressor. Minimal oil consumption with a low noise level.
Featuring high performance and low CO2 emissions, 3-in-1 compressed air system with innovative eco-friendly vertical oil separation and superior reliability throughout compressor lifecycle.
Configurations: Base mounted | Tank mounted | Tank mounted + Dryer
*2 Year Warranty*
Features & Benefits
Fully integrated aluminium block
Superior vertical oil separation
New generation compact air end
Highly reliable, energy efficient motor
Low noise and vibration
Simple and reliable digital controller
One of the smallest footprints on the market
Quick, easy and cost-effective maintenance WEG motors
Siemens electrical components
Need some help?