Fiac AB200/360 3HP Piston Low Noise Lubricated Air Compressor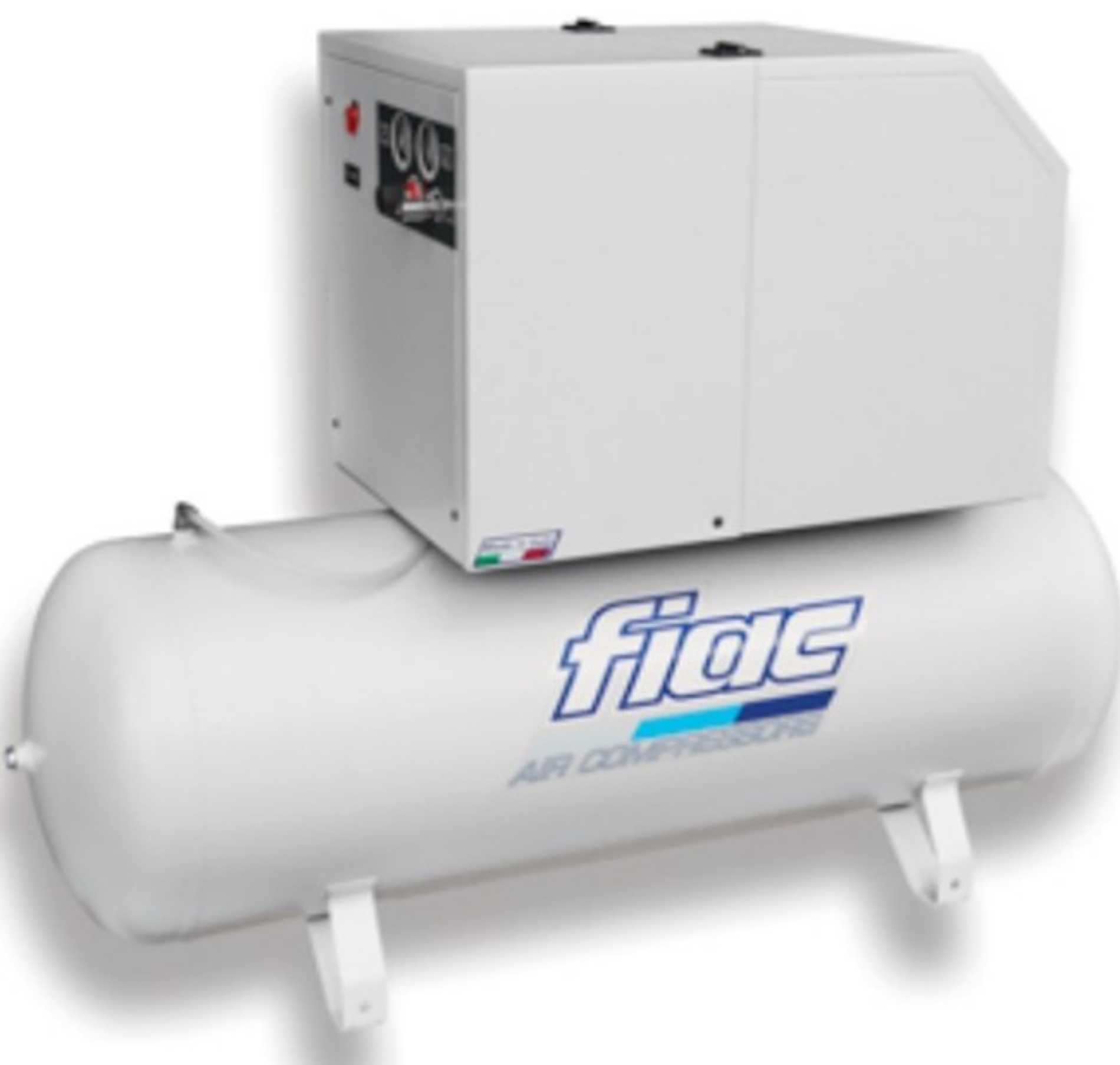 Fiac AB200/360 3HP Piston Low Noise Lubricated Air Compressor
£1999.29
Detailed Description
This particular model is the AB200/360 which has a 3HP motor with a 200 litre air receiver tank and runs on a 230V input voltage. It can produce 12.4 CFM (Cubic Feet Per Minute) of displacement with 9 CFM of free air delivery.
This air compressor produces only 70 dB (A) of noise output, and fetaures an air distribution panel, complete with air pressure regulator and quick release coupling.
This Fiac compressor is backed by a 2 year on site warranty.
Features & Benefits
Belt Driven 3HP 230V motor
Low Noise Acoustic Cabinet
Heavy Duty S1 Electric Motor
Slow Running Two Stage Pump c/w Cast Iron Block
Automatic Stop/Start Control
Compact Design
Hour Meter
Reduced Maintenance Costs
PSI 145
2 Year warranty
Technical Specification
Tank Capacity (Litres)
200
Need some help?