El-Bjorn TF9EL 9kW Heater And Building Dryer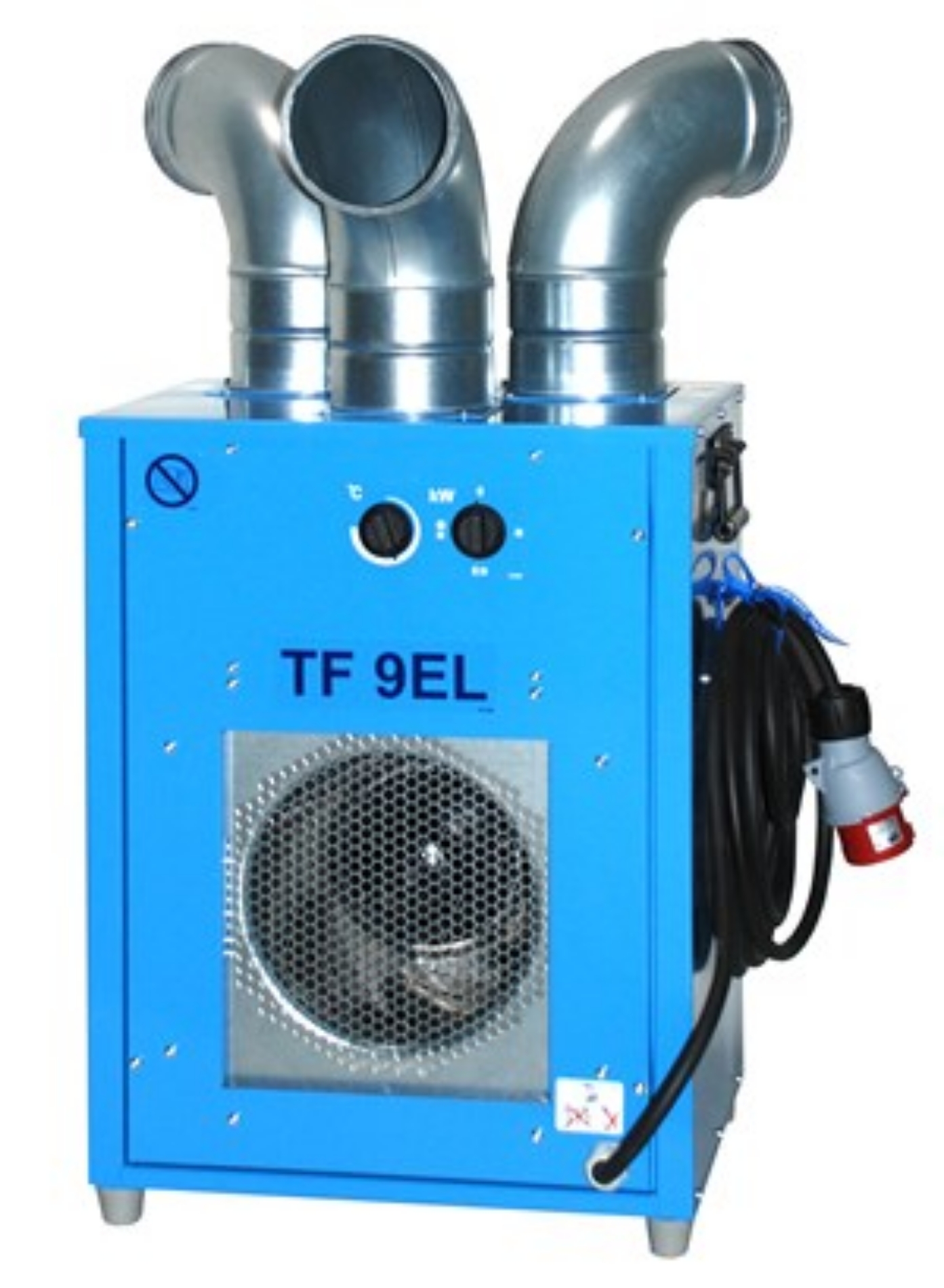 El-Bjorn TF9EL 9kW Heater And Building Dryer
£1490.00
Detailed Description
Equipt with a powerful motor for and efficient airflow, the TF9EL is powerful enough to replace 2-3 conventional 9kw fan heaters. The El-Bjorn fan heaters work best in well insulated areas. The TF9EL can be easily hung from a wall using supplied key hole brackets at the back of the unit. It is designed to cover an area of 175 m² or 625 m³, at -13 °C outside to 15-18 °C inside, with normal insulated walls in the building. All "electrics" are installed with a removable panel retained by four screws, remove this entire section and the machine can be quickly and efficiently hosed down.
Features & Benefits
Features a compact chassis for easy placement within confined areas and apartments.
Has numerous accessories to allow the user to easily change the machine's air distribution, heat control and the air flow.
Mechanical thermostat for room temperature control.
Designed to cover an area of 175 m² or 625 m³.
Technical Specification
No. Of Heat Settings
4.5-9
Remote control
Built-in Control
Related products
Adjustable thermostat
Large heat output
Whisper quiet operation
1.65 meter power cable

In stock

IPX4 rated
Free standing - portable
Extremely robust
Powerful heat delivery

In stock
Need some help?