El-Bjorn TF3EL 3kW 110V Fan Heater And Building Dryer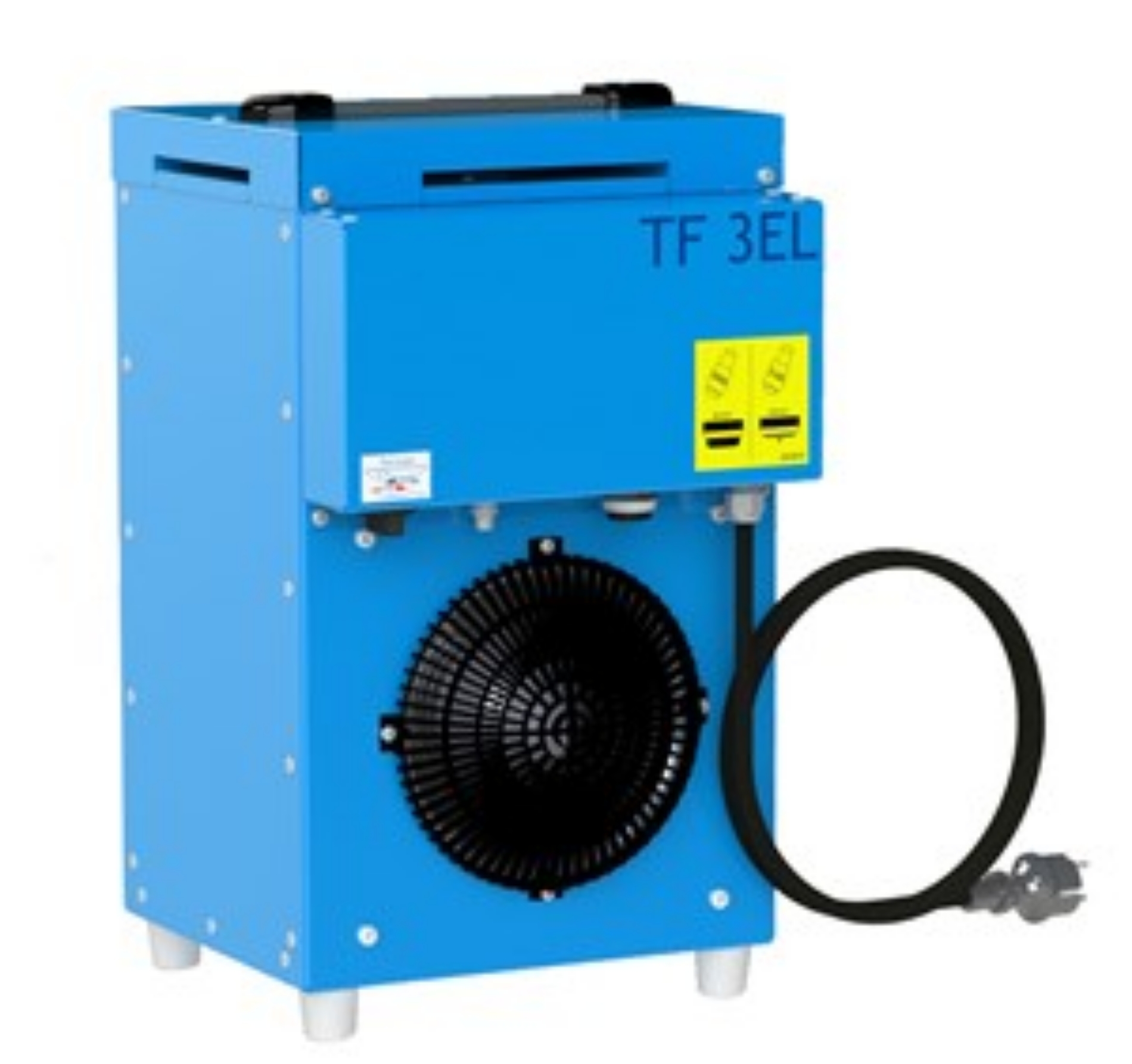 El-Bjorn TF3EL 3kW 110V Fan Heater And Building Dryer
£540.00
Detailed Description
The TF 3EL delivers a full 2.8kW of heating and has an overall consumption of 3kW. The drying fan is equipped with a continuously variable 5-35°C thermostat and automatic overheating protector. The drying fan can be used indoors or outdoors, which also makes it very useful for event applications. The TF 3EL spreads heated air over 360° thanks to the integrated air distributor, which makes it ideal for use in apartments with a floor area of 70-80 square metres.
Features & Benefits
El-Björn's integrated air distributor spreads the air around the room and ensures maximum throw.
It can easily be hung from a wall using the optional mounting bracket.
The convenient design and low weight make the unit easy to carry and transport.
The low weight and compact dimensions make it the smallest TF machine on the market.
Equipped with an overheating protector that resets automatically when the machine has cooled down.
Continuously variable thermostat for temperature control in the range 5-35 °C.
Equipped with unique acoustic damping to ensure lowest noise level.
Radial fan for optimum throw and static air pressure.
Ruggedly constructed from corrosion-resistant galvanised and powder-coated sheet metal.
Stackable design takes up very little space during transport and storage. Designed for pallet delivery.
No projecting parts; thermostat and supply cable strain relief are well protected.
Electronic components are located on the side of the machine so they are not exposed to heat from the heating elements.
Easy to service.
Technical Specification
No. Of Heat Settings
Variable
Area Coverage (m³)
70 - 80
Remote control
Built-in Control
Need some help?