El-Bjorn TF18EL 18kW Heater And Building Dryer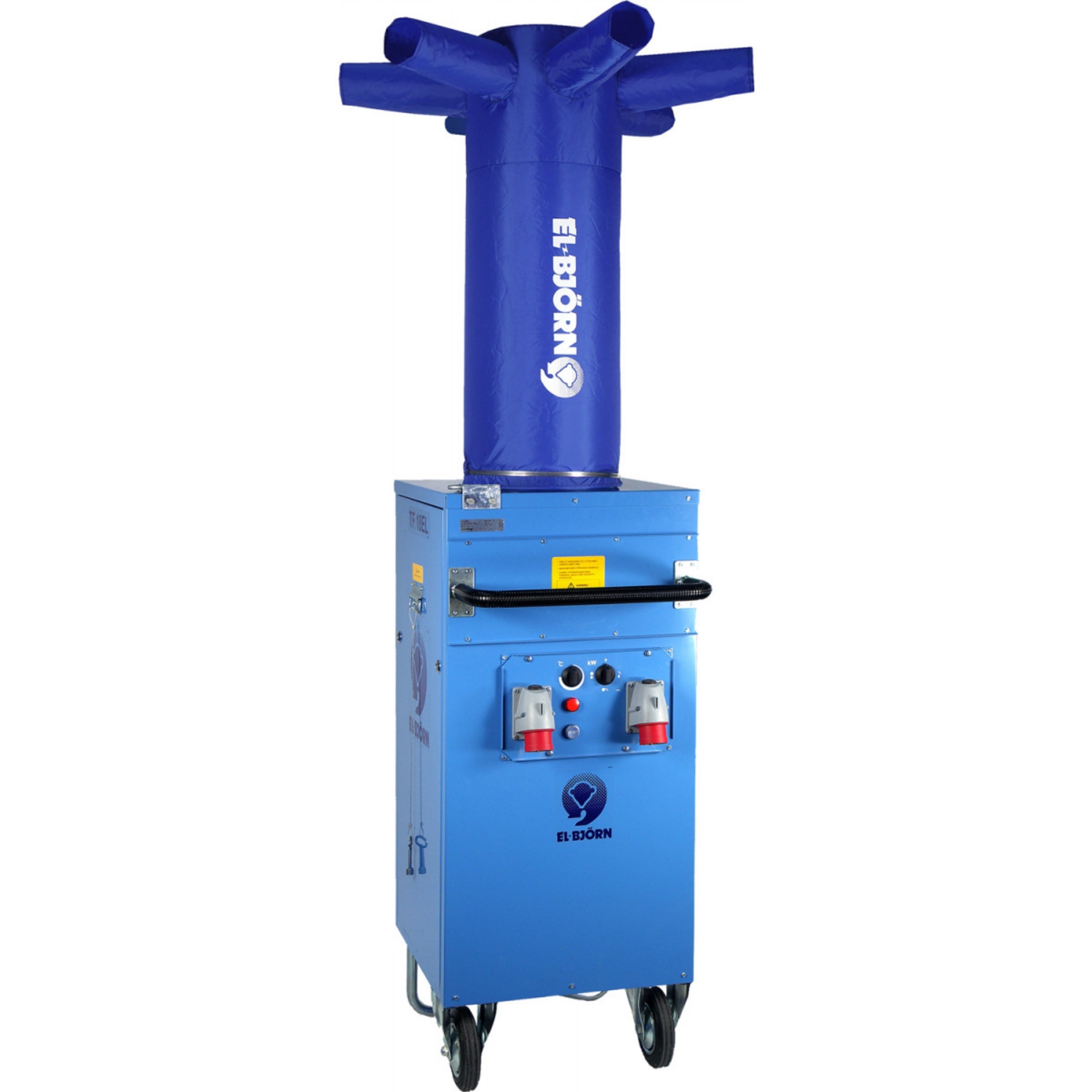 El-Bjorn TF18EL 18kW Heater And Building Dryer
£2385.00
Detailed Description
A high-performance, energy-efficient heating fan in a new design, with two power settings: 9kW/18kW. Robust and practical with a lightweight construction, in powder-coated, corrosion-resistant, galvanized sheet steel. The design of the fan and housing maximize the throw and spread of warm air. TF 18EL is equipped with our textile air distributor, which gives 360-degree air coverage. Capable of maintaining the temperature in an area of around 350m². Accessible, modular construction makes cleaning/servicing easy and ensures easy access to the electrical box.
Features & Benefits
Product benefits
New, updated design
Two filters for consistent, high-volume air flow.
Improved filters with additional pre-filter in a choice of filter grades. G4 standardture cont filter
Textile or metal air distributor spreads air around the room and gives 360 degree coverage and maximum throw
The very compact chassis means that the fan units can be placed in confined spaces such as stairwells, marquees and apartments
The lightweight design makes them easy to lift, move, transport or hang from a wall
Accessible, modular construction
Removable top for easy servicing
High delta T and large air flows for maximum energy efficiency
Mechanical thermostat for room temperarol
Document Download
Documentation File Format Size
Need some help?