Ecor Pro DH800 INOX 8L Desiccant Dehumidifier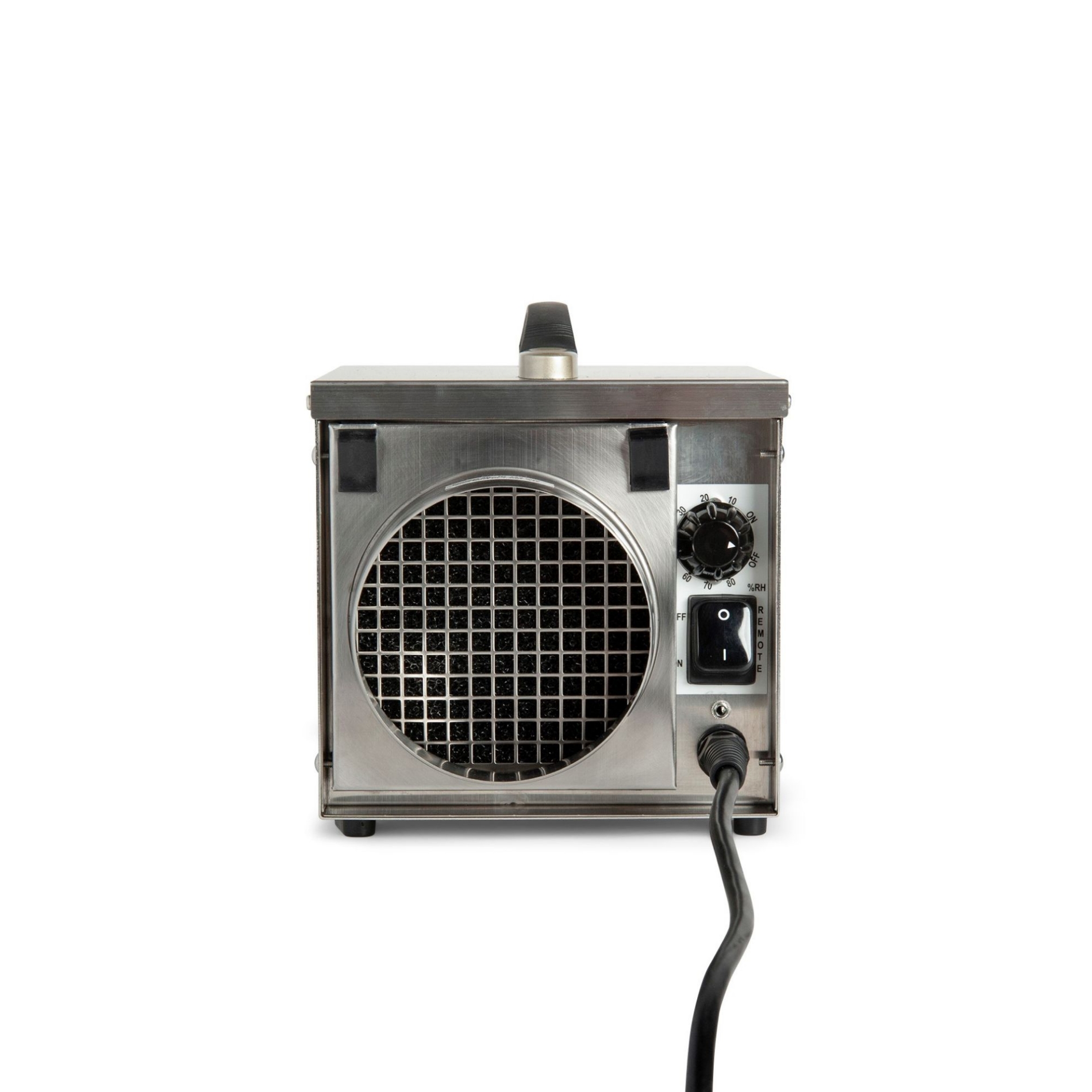 Ecor Pro DH800 INOX 8L Desiccant Dehumidifier
£440.00
Detailed Description
Ecor Pro DH800 INOX 8L Desiccant Dehumidifier
The Ecor Pro DH800 desiccant dehumidifier is one of the smallest 8-litre capacity units available.
Despite the compact and practical design, it is a powerful and efficient piece of drying equipment. Desiccant dehumidifiers work by drawing in moist air and passing it through an absorbent mesh on a rotary wheel. As the wheel turns, it absorbs moisture from the air, and then a fan expels the dry air back out into the space. This process makes desiccant dehumidifiers very efficient in lower temperature environments. You can use them during cold months when refrigerant dehumidifiers would struggle.
These dehumidifiers are also very quiet, portable, and versatile units. As a result, the DH800 is ideal for residential use in laundry rooms, kitchens, and bathrooms or small work units, workshops, and storage areas.
If you need assistance, please contact our team on 0330 175 9558 or email orders@sunbeltsales.co.uk. Alternatively, you can use our live chat option.
Features & Benefits
8 litre, Desiccant Dehumidifier.
Desiccant dehumidifier of compact size with a stainless steel casing & carrying handle on four feet that double as securing fastenings.
These allow the DryBoat® 8 to be secured securely into a cupboard, under seats or in a removable location to be able to take it home for instance & use it for other home applications.
Can be carried by one person and transported easily with the carrying handle.
No water container to empty.
Instead the water is expelled via a 41mm air duct to the outside.
Ecor Pro's Unique DryBoat® 8 Low Temperature (-20°C) Desiccant Dehumidifier.
Designed in the UK as a unit fit for professional purpose.
The DryBoat® 8 is an Ecor Pro "3-hole" system desiccant dehumidifier (it built to the highest standard with a very solid construction.
Input process air is dust filtered and dried. Input air can be ducted in with a 125mm duct. Wet exhaust air can be ducted out via a 41mm duct (standard waste pipe diameter).
Application Perfect to dry out anywhere that needs to keep dry.
Will extract up to 8 litres per day working down to -20°C drying efficiently & drying cost effectively.
Designed to dry out areas fast, the Ecor Pro DryBoat® 8 desiccant dehumidifier is ideal for flood and water damaged buildings, boat maintenance, car garages, drying wet plaster or painted rooms, work drying rooms or for keeping items dry in a warehouse storage environment. Other applications electrical substations, gas or water pump houses, telephone exchanges and computer server rooms.
Applications in the past have included more diverse uses such as florists, hair dressers, bakers, hair dressers, caravans, holiday homes, yachts, funeral parlours and temporary housing structures such as Portokabins.
Technical Specification
Extraction Method
Built in pump
Installation Type
Universal
Extraction Rate (L/24hr)
8
Document Download
Documentation File Format Size
What's In The Box
1 x Ecor Pro DH800 INOX 8L Desiccant Dehumidifier
Related products
NEXT DAY DELIVERY!*
Metal construction
5 Metre Power Cord
Anti scratch plastic feet
Easy carrying in one hand

In stock
Need some help?