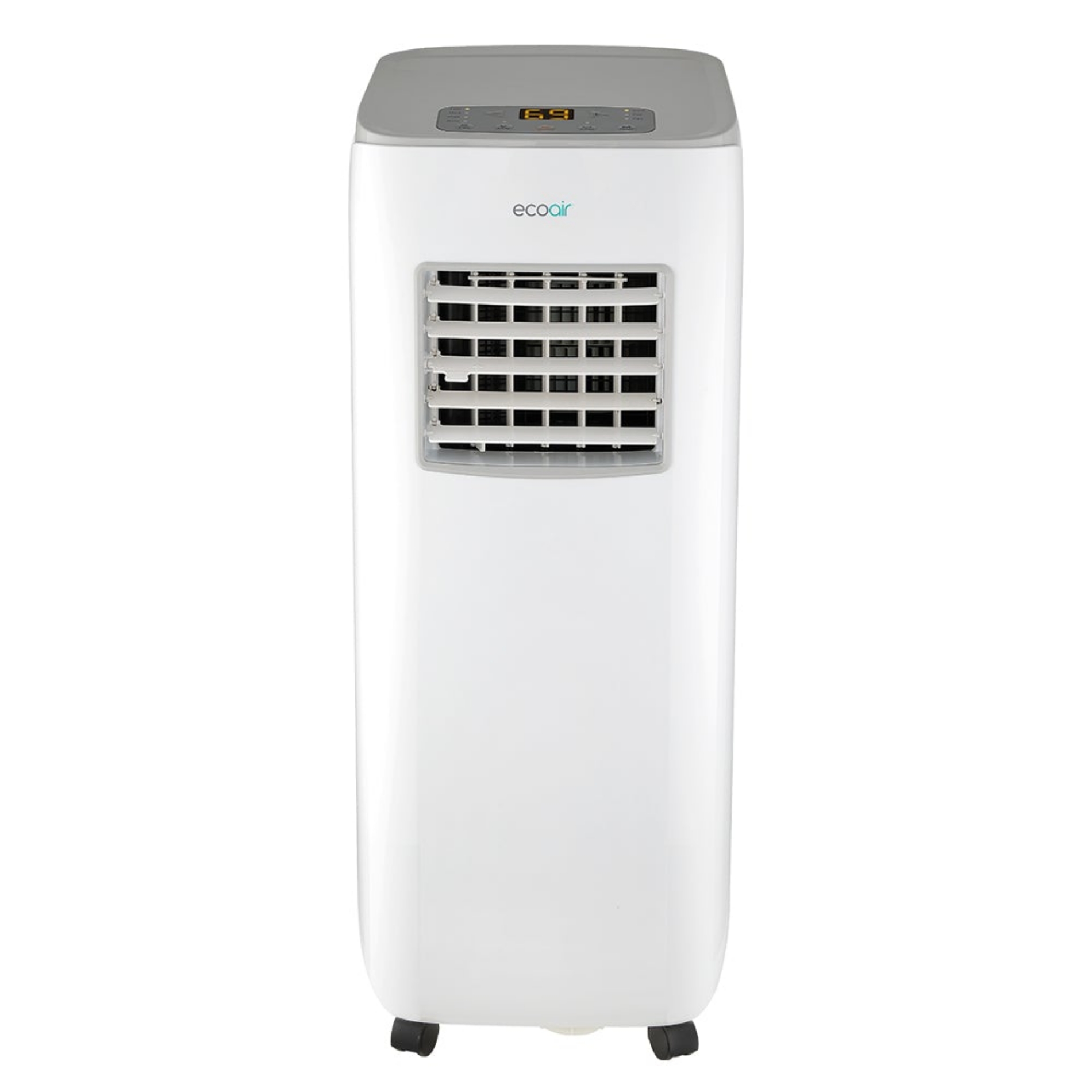 Eco Air Crystal R32 2.8kW Portable Air Conditioning Unit
£383.90
Detailed Description
EcoAir Crystal Portable Air Conditioner is the perfect solution for cooling your rooms within your home during the warm weather. 9000 BTU of cooling power enables it to generally work effectively in a room size between 16 to 26 sq meter. This rate of cooling will also depend on other factors such as the amount of heat generated for eg a conservatory or south facing rooms you will need a higher capacity than a normal room.
The Crystal Portable Air Conditioning uses a low GWP refrigerant R32 that was introduced as part of the EU's commitment to reducing CO2 levels.
Designed to be slick and non intrusive looking, the Crystal Portable Air Condition is compact but packs a punch. Highly efficient, it only consumes 1kw/hour. Relatively light at only 26.5kg with easy glide castor wheels for portability.
It also comes equipped with a washable mesh filter to improve air quality by reducing unwanted particles such as dust. Regularly cleaning the filter will bring many benefits, including cleaner air and efficiency.
This air conditioner is designed for domestic use.
This item qualifies for the FREE WINDOW SEAL KIT worth £35 - https://www.sunbeltsales.co.uk/portable-aircon-window-seal-kit
Features & Benefits
Cooling, drying and fan settings.
Wireless remote control.
Auto fan mode.
Self-diagnosis.
Electronic LED display.
CE marking to UK & EU standards.
Castor wheels for ease of movement
Built in timer and auto restart.
Washable mesh filter that collects dust particles
Sleep function.
Simple & space saving design.
Dehumidifying – 1 litre per hour. Dehumidify and Cool.
Gassed with new R32 refrigerant .
Outlet hose - 1.5m max.
Filters.
Louvre manual.
Auto restart.
Dry Anti-Mildew Design.
CE Marking To UK & EU Standards.
1 year warranty.
Please contact us if you require further information or advice.
Technical Specification
Cooling Capacity (BTU)
9000
Controls
Electronic control
Rated input (cooling)
1010
Air Volume m³/h
320/290/260
Noise Level (low - high) dB(A)
49/51/53
Plug
13amp 3 pin with a 1.8m cord
Document Download
Documentation File Format Size
Download Ecoair CRYSTAL Manual
PDF
2.4 MB
What's In The Box
Call our Support Team on 0330 1759558 if you require more information on this product.

Need some help?