Ebac WM150-D 30L Digital Mountable Commercial Dehumidifier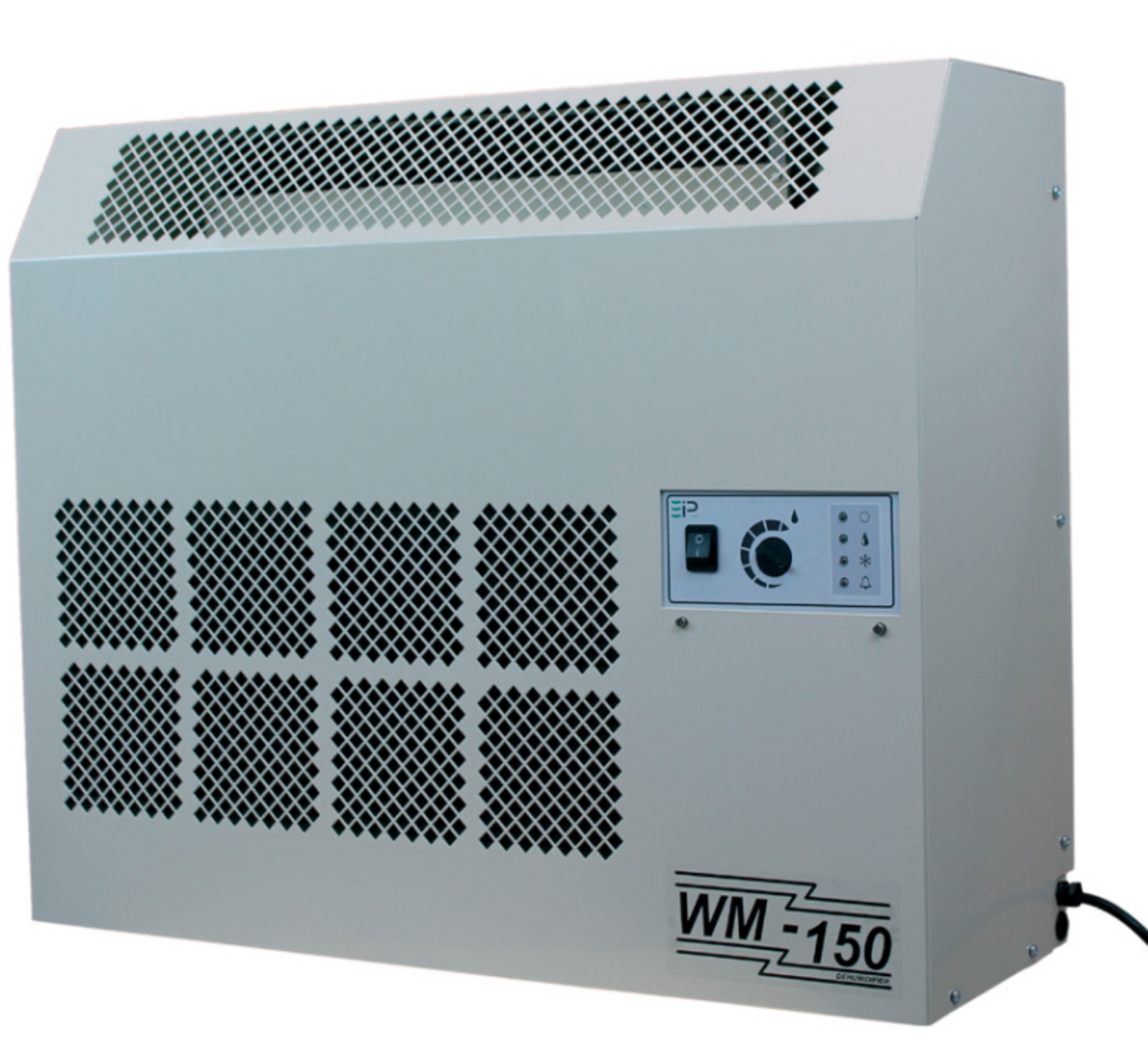 Ebac WM150-D 30L Digital Mountable Commercial Dehumidifier
£1700.00
Detailed Description
Suitable For Warehouses Basements, Factories Storage Areas, Expensive cars, tools, machinery or small storage areas can all fall foul to high effects of humidity.
Plug a WM150-D in for the reliable answer to a real market need. In a robust zinc coated steel shell and fitted with a Smart Controllert to give the preferred level of dryness whilst minimising running costs.
Adjustable Control Humidistat: Set your desired humidity level and the dehumidifier will automatically continue to run until it's achieved.
Compressor and refrigerant: New compressor fited with environmentally friendly R454c refrigerant that is Fgas 2020 and compliant with a GWP < 150
Air Filter: The WM150 is fitted with a washable air filter. Fitted Condensate Pump: Integral condensate pump & 7.6m x 3/8 i.d. drain hose included for a more permanent installation.
Features & Benefits
Quite Crossflow Fan.
Manual or Digital Variable Humidistat.
Reverse Cycle Defrost.
Washable Filter
12 Months Guarantee.
Max Extraction 30 Lts Per Day.
Fitted UK Plug.
Running Costs Approximately 12p Per Hour.
Condensate Pump with 4m lift. Supplied with 7.6m x 3/8 i.d hose.
Weight 75kg.
Height 680, Width 810, Depth 305(mm).
1.5kW 230V 50Hz.
Free Standing or Wall Mounted.
Wall Mounting Bracket Included
Nominal Effective Volume 300m3.
Colour: Oyster White, RAL1013
Please contact us if you require further information or advice.
Technical Specification
Extraction Method
Built in pump
Extraction Rate (L/24hr)
20
Installation Type
Universal
Document Download
Documentation File Format Size
Ebac WM150-D manual
PDF
3.3 MB
Need some help?