Ebac WM150 30L Mountable Commercial Dehumidifier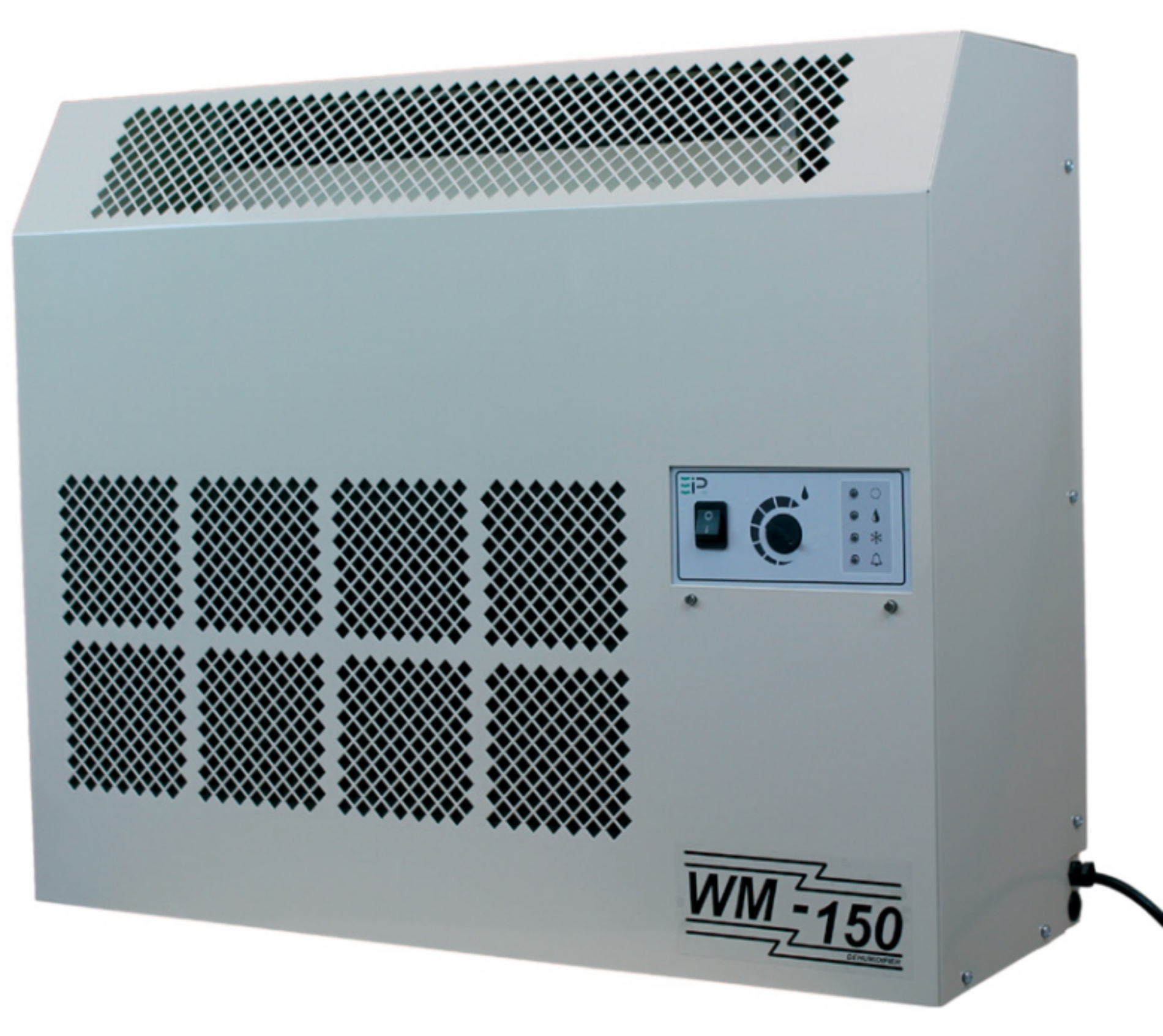 Ebac WM150 30L Mountable Commercial Dehumidifier
£1789.86
Detailed Description
Suitable for garages with expensive cars, tools, machinery or small storage areas can all fall foul to high effects of humidity. Its also great for spa rooms in homes or hotels.
Plug a WM150 in for the reliable answer to a real market need. In a robust zinc coated steel shell and fitted with a Smart Controllert to give the preferred level of dryness whilst minimising running costs.
Features & Benefits
Adjustable Control Humidistat
Digital Humidity Control
Low Voltage Controls
LED Status control panel
Compressor and refrigerant:
Hot Gas Defrost: Improved temperature sensitive defrost controller
Hot Gas Defrost: Ensures the optimum extraction across the full operating spectrum
Standard Voltage
Wall Mounted
Powerful Airflow
Air Filter
Fitted Condensate Pump
Integral condensate pump & 7.6m x 3/8 i.d. drain hose included for a more permanent installation.
Please contact us if you require further information or advice.
Technical Specification
Extraction Method
Built in pump
Extraction Rate (L/24hr)
30
Installation Type
Universal
Document Download
Documentation File Format Size
Ebac WM150 MANUAL
PDF
3.3 MB
Related products
NEXT DAY DELIVERY!*
Refrigerant R290
Air fiow 380 mᶟ/h
Condensate water tank 8 kg
Noise Level 43 db(A)

In stock

NEXT DAY DELIVERY!*
Removes Up To 33 (L/24hr)
Max Airflow 350 mᶟ/h
Silent Operation: 43 db(A)
Operating Temp Range 7-35°C

In stock
Need some help?