Ebac RM85H Dv 85L Dual Voltage Industrial Dehumidifier with Humidistat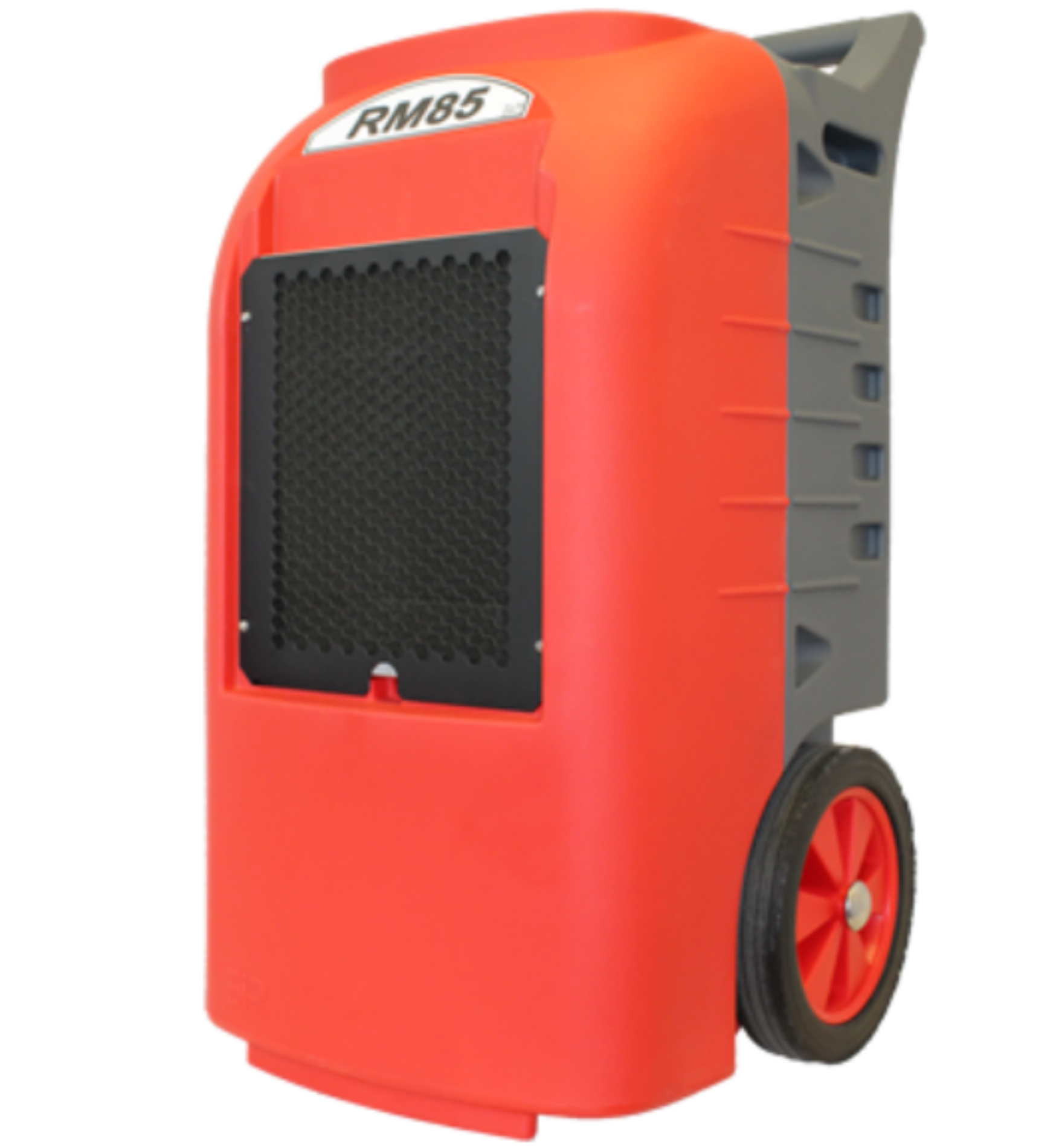 Ebac RM85H Dv 85L Dual Voltage Industrial Dehumidifier with Humidistat
£1232.80
Detailed Description
Ebac Industrial Products RM85H Dv 85 litre per day maximum extraction commercial portable dehumidifier.
This industrial dehumidifier is ideal for both commercial or residential drying and flood restoration.
Extracting 85 litres of damaging moisture per day, has the capacity you need to restore the health of your environment quickly following any type of water damage.
Easily mobile and energy efficient, this unit features an integrated condensate pump, low-temperature operation, and rugged construction to handle the harshest environments and assist with proper restoration.
For room size around 40-50 sqm.
Features & Benefits
Room size: 40-50 sqm
Voltage: 230 & 110
Phase: 1
Frequency (Hz): 50
Power (kW): 0.68
Current (A): 3/6
Airflow (m3/hr): 390
Noise Level (dBA): 52
Effective Volume (m3): 250
Min Operating Temp (°C): 3
Max Operating Temp (°C): 35
Water Extraction: 30 litres per day at 30 degrees C, 80% Relative Humidity
Refrigerant: R407c
Please contact us if you require further information or advice.
Technical Specification
Extraction Method
Built in pump
Installation Type
Free Standing
Extraction Rate (L/24hr)
85
Document Download
Documentation File Format Size
Need some help?