Ebac PD200 120L 415V 3Ph Compressor Dehumidifier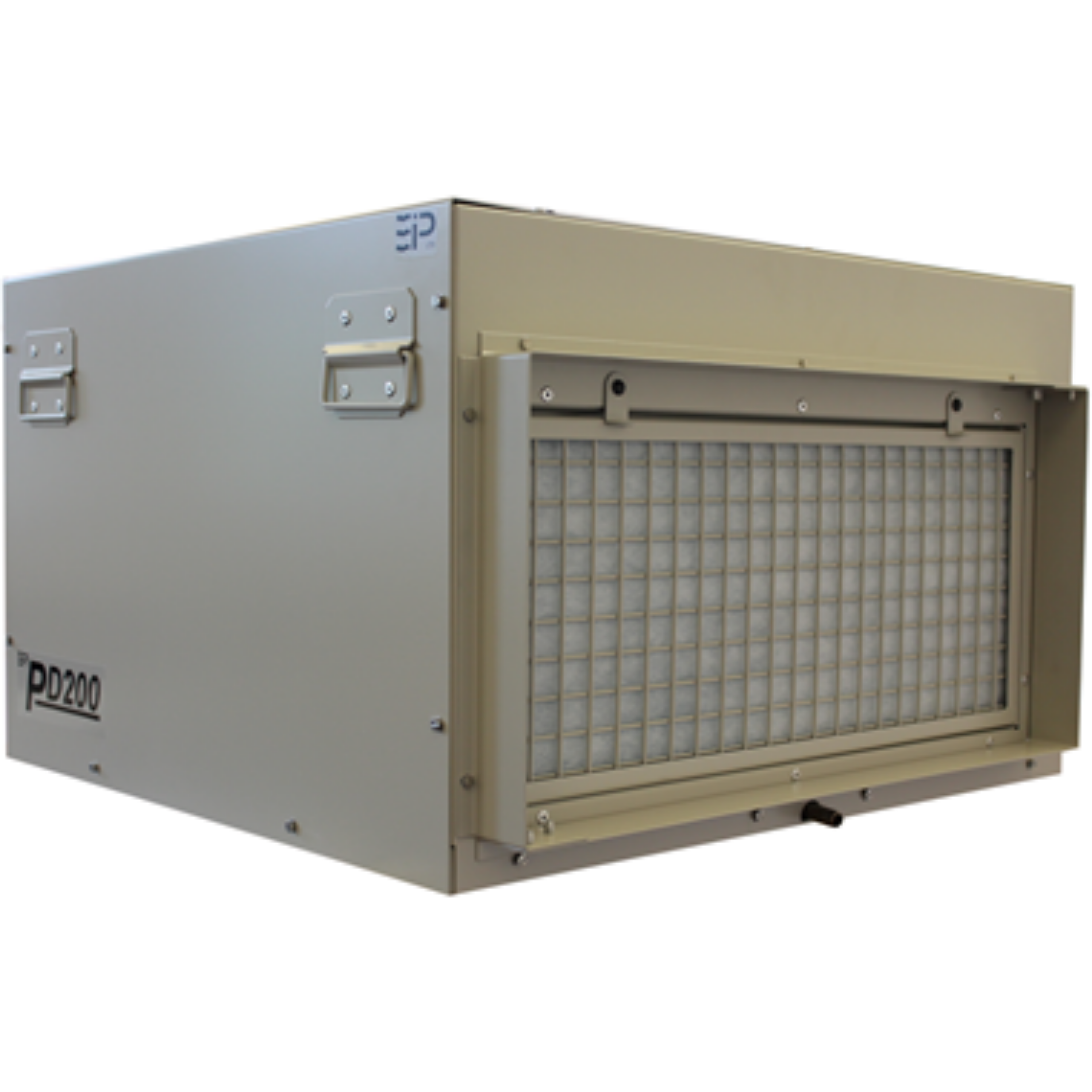 Ebac PD200 120L 415V 3Ph Compressor Dehumidifier
£2910.00
Detailed Description
The EIPL PD range of compressor dehumidifiers are high capacity, made to operate at high efficiencies by removing moisture from the air through the refrigeration process.
They incorporate an adjustable speed fan providing the flexibility for direct or ducted applications.
The low voltage remote humidistat control circuit makes the equipment easy and safe to install.
The quiet operation make the PD range ideal for restaurants, swimming pools and libraries where noise is prohibited.
The temperature sensitive reverse cycle defrost system ensures that any defrost period is short and effective, thereby increasing the overall drying capacity.
The heat pump design of the PD refrigeration system means there is no heat loss in the dehumidifying process, thereby saving energy consumption.
Features & Benefits
Minimum operating temperature: 3 degrees centigrade
Maximum operating temperature: 35 degrees centigrade
Carrying handles
Reverse cycle defrost
Temperature sensitive defrost
Optional remote humidistat sensor facility
High capacity forward curved fan
Quiet operation
2 fan speeds
Air inlet filter
Can be suspended above flase ceilings
Feet for floor mounting
Duct flange attachments
Inlet duct mounting
Optional stainless steel drain tray
High temperature safety cut-outs
Epoxy powder coated panels
Low voltage controls
Energy efficient heat pump operation
Gravity drainage system
Suitable for swimming pools, garages, archives, store rooms, hotels, restaurants, bars, nightclubs, printing facilities
Please contact us if you require further information or advice.
Technical Specification
Extraction Method
Built in pump
Humidistat
Built in with remote option
Extraction Rate (L/24hr)
120
Installation Type
Free Standing
Need some help?