Ebac DD300 29L Desiccant Dehumidifier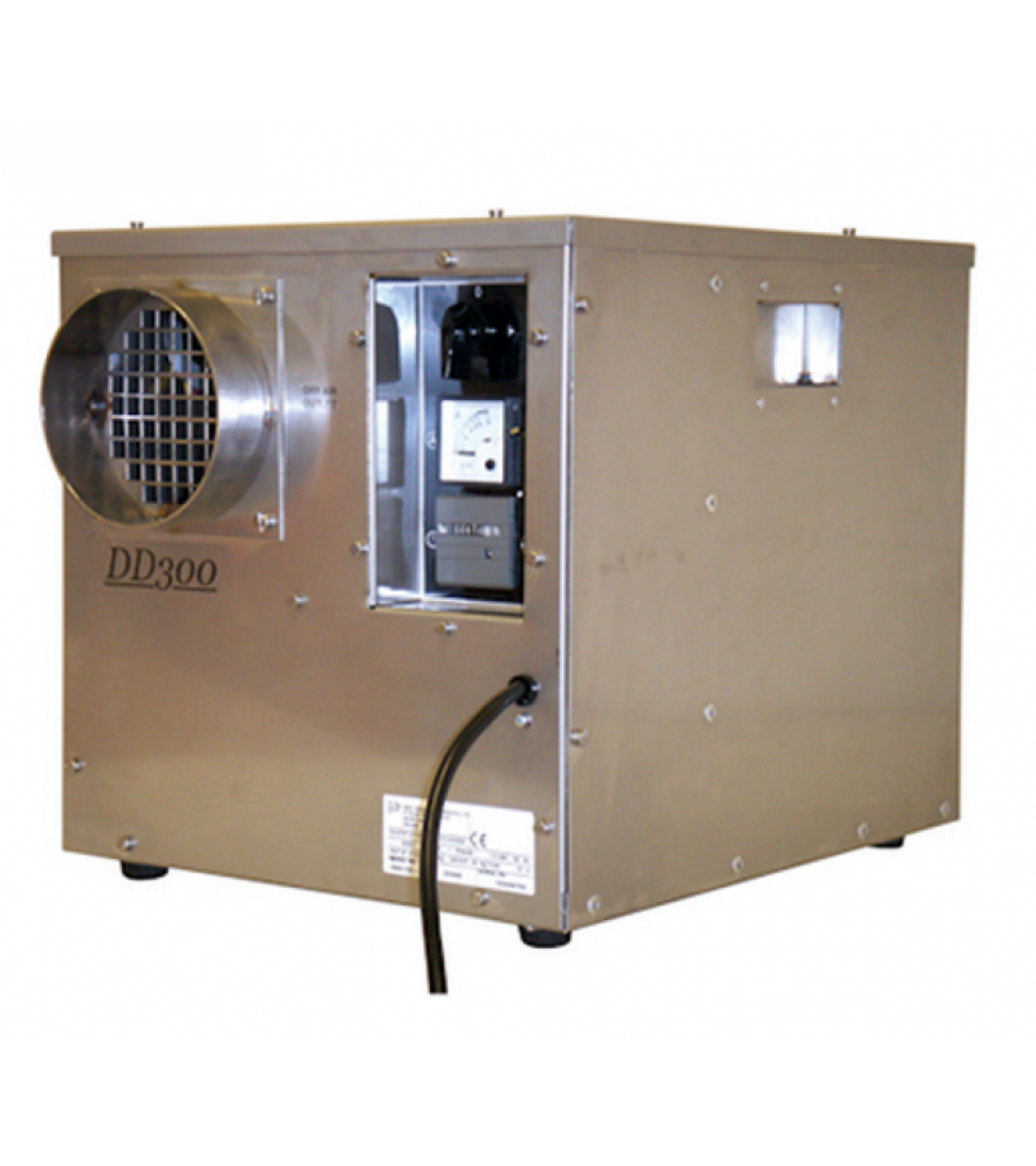 Ebac DD300 29L Desiccant Dehumidifier
£1044.20
Detailed Description
The unit incorporates a PTC Heater ensuring maximum drying is immediately reached and constantly maintained while running. In addition to the hours run meter, which shows the unit running time, an ammeter is also incorporated to monitor the unit's drying effectiveness.
Manual / Automatic control is a standard feature within the DD range of desiccant dehumidifiers, and a remote humidistat can quickly and easily be connected for automatic operation and control.
The EIP range of DD desiccant dehumidifiers is all manufactured from high-grade stainless steel, ensuring a rust-free product when used in the most severe of applications.
The spigot connectors allow quick and easy installation. All models incorporate a high efficiency patented PPS Rotor.
This design incorporates an 82% active Silica Gel to ensure optimum performance over the equipment wide operating range of environments.
All desiccant rotors supplied by EIPL are washable and designed for high performance / long life
Features & Benefits
On/Off Control
Ammeter
Electronic Controls
Manual / Automatic Mode Selection
Remote Humidistat Sensor Facility
Hours Run Meter
Fitted Main Plug
Fan Speeds
High Capacity PTC Heater
Process / Regen Air Fliter
Rubber Ani-Vibration Feet
Single Inlet Design
Free Standing
Carrying Handles
Stainless Steeel Construction
High Temperature Safety Cut-outs
Please contact us if you require further information or advice.
Technical Specification
Humidistat
Built in with remote option
Extraction Method
Extraction Hose
Extraction Rate (L/24hr)
29
Installation Type
Universal
Document Download
Documentation File Format Size
Need some help?