Ebac BD150 30L Dual Voltage Dehumidifier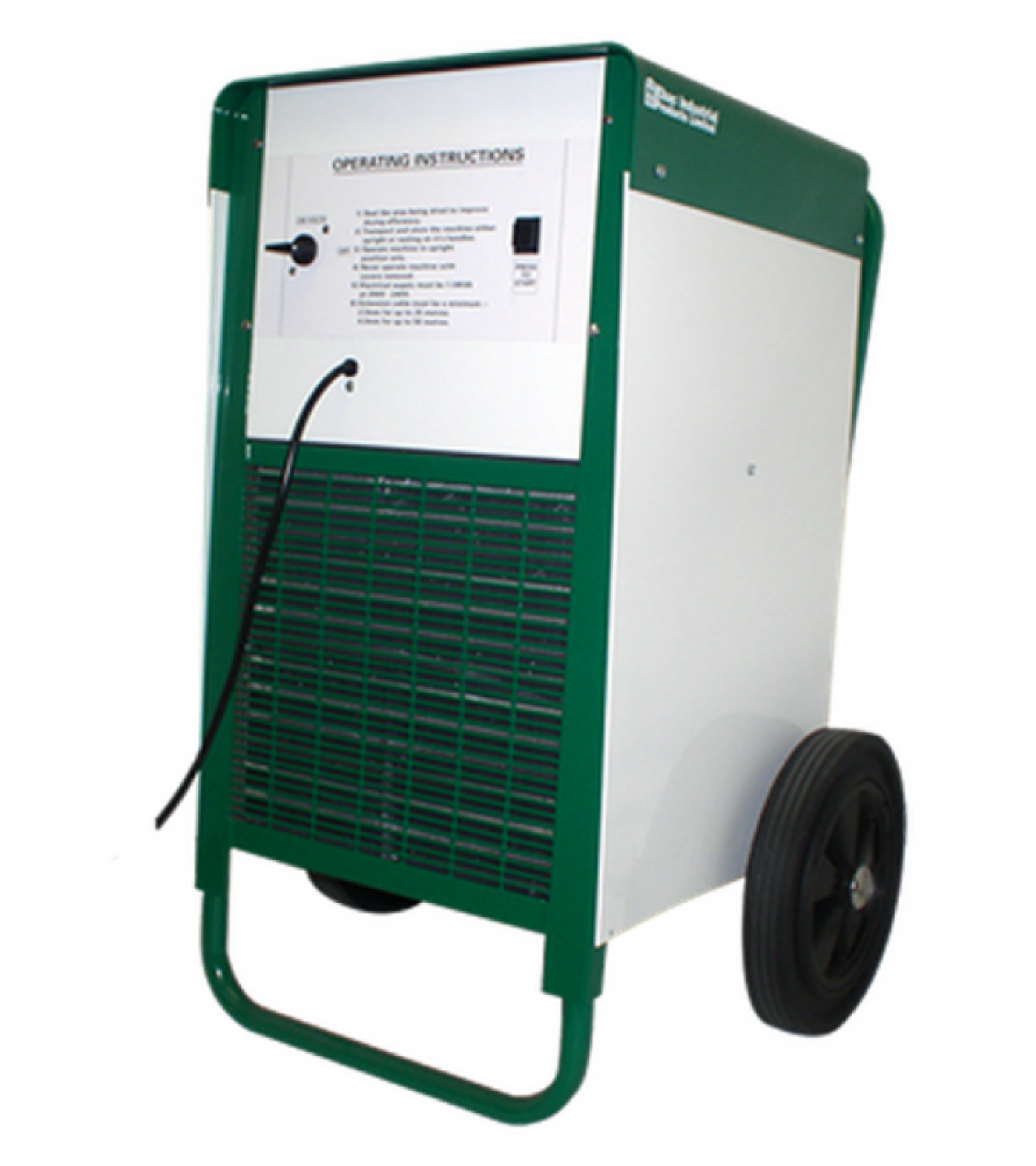 Ebac BD150 30L Dual Voltage Dehumidifier
£1230.00
Detailed Description
The BD150 is a large capacity commercial dehumidifier capable of tackling the most demanding areas. Available in both single and dual voltage, this dehumdifier is powrful and extremely well built.
Demanding site conditions will require the large capacity BD150 dryer with its fast acceleration of the drying process, saving extra man hours and financial penalties. Powerful, portable and can be laid flat in transit when moving from site to site, making it Europe's Number One choice.
Features & Benefits
Suitable For Drying - Plaster, Paint, Concrete, Carpets, Timber, Wall Coverings.
Large Diameter Rubber Wheels.
Single Speed Fan High Performance.
Continuous Drainage Facility.
12 Months Guarantee.
Internal Voltage Protection.
High Capacity, Reverse Cycle Defrost For Low Temperature Operations.
Power 1.5kW Maximum.
Running Costs Approximately 8p per hr.
Control: Constant dehumidification (no humidistat fitted) that is ideal for the building trades.
Refrigerant: R454C.
Standard or Dual Voltage: This industrial-grade dehumidifier requires a standard 220/240-volt outlet. A Dual Volt 240/110V ac model is an option.
Easy to Transport: With its large diameter wheels and a handle, you'll easily be able to move it from room to room.
Powerful Airflow: Features a maximum airflow of 510 m3/hr.
Condensate Drain: Condensate removal is via a gravity drain hose to a container or suitable drain point. There is no internal container.
Contruction: All steel construction. Stoved Epoxy Finish.
Please Note: Mains plug or drain hose not supplied with machine.
Please contact us if you require further information or advice.
Technical Specification
Installation Type
Free Standing
Extraction Method
Built in pump
Extraction Rate (L/24hr)
18-82
Need some help?