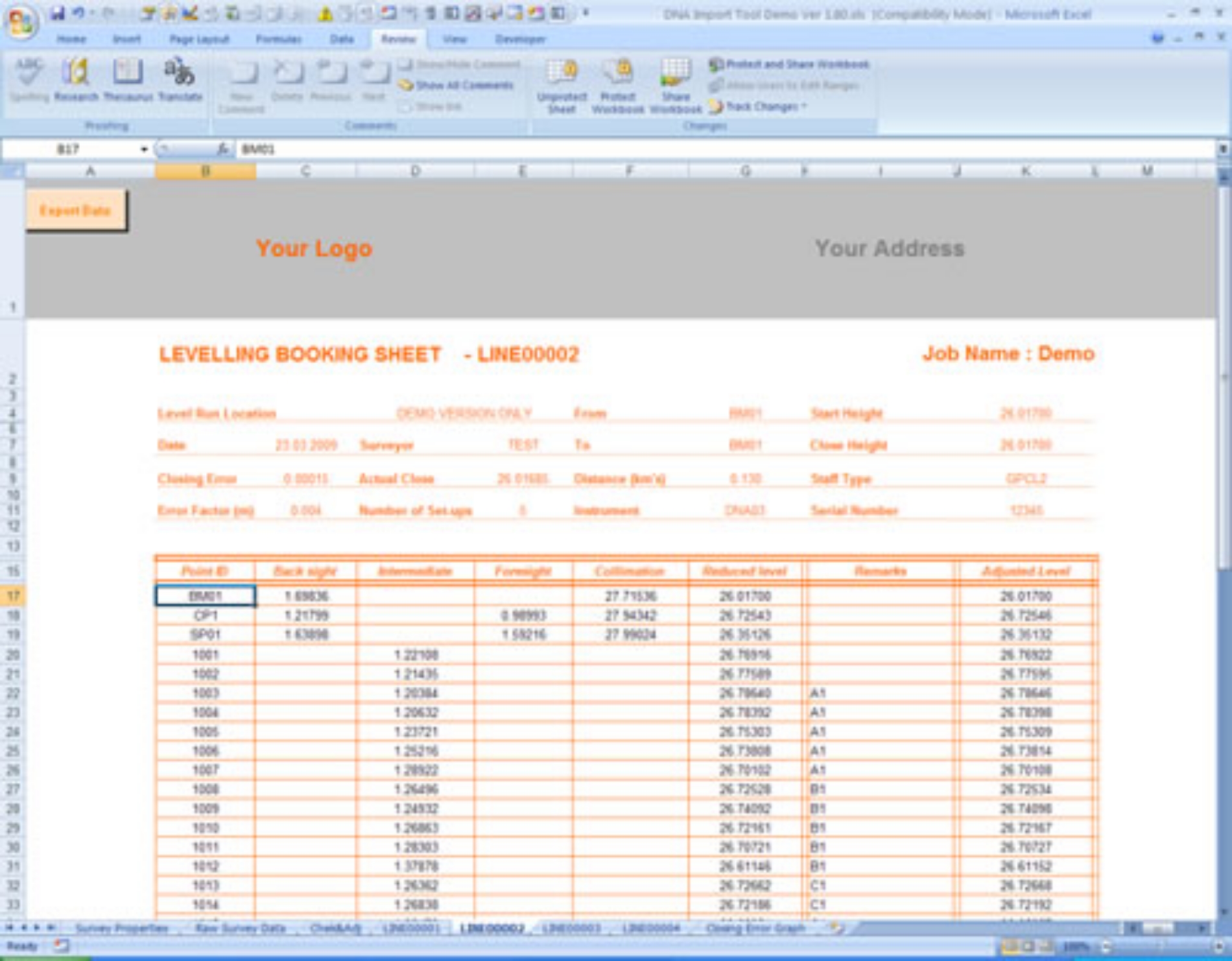 Digital Levelling Suite
£325.00
Detailed Description
The Digital Levelling Suite program has been designed to overcome some of the short falls with the Leica LS10/15, DNA and SPRINTER software, to allow easy conversion from the raw data file to a standard Levelling Book format.

The software has been designed on the Microsoft Excel platform, thus giving the user the advantage of the Microsoft Excel interface which most surveyors will already be familiar with.

Provided with this software is the format file required to be loaded into the Leica LS10/15, DNA and SPRINTER, and instructions on how to accomplish this.
Features & Benefits
Seamless data import
Uses MS Excel
All spreadsheets have your company logo, colours & details
Produces familiar Level Book format
Spreadsheets all formulated
Merge level lines together for network levelling
QA checks on each sheet
Data ready to print & send to client in minutes
Export adjusted data to 3rd party software
Document Download
Documentation File Format Size
Digital Levelling Suite User Manual
PDF
3.7 MB
Need some help?