Consort Claudgen MRX1 Multizone Controller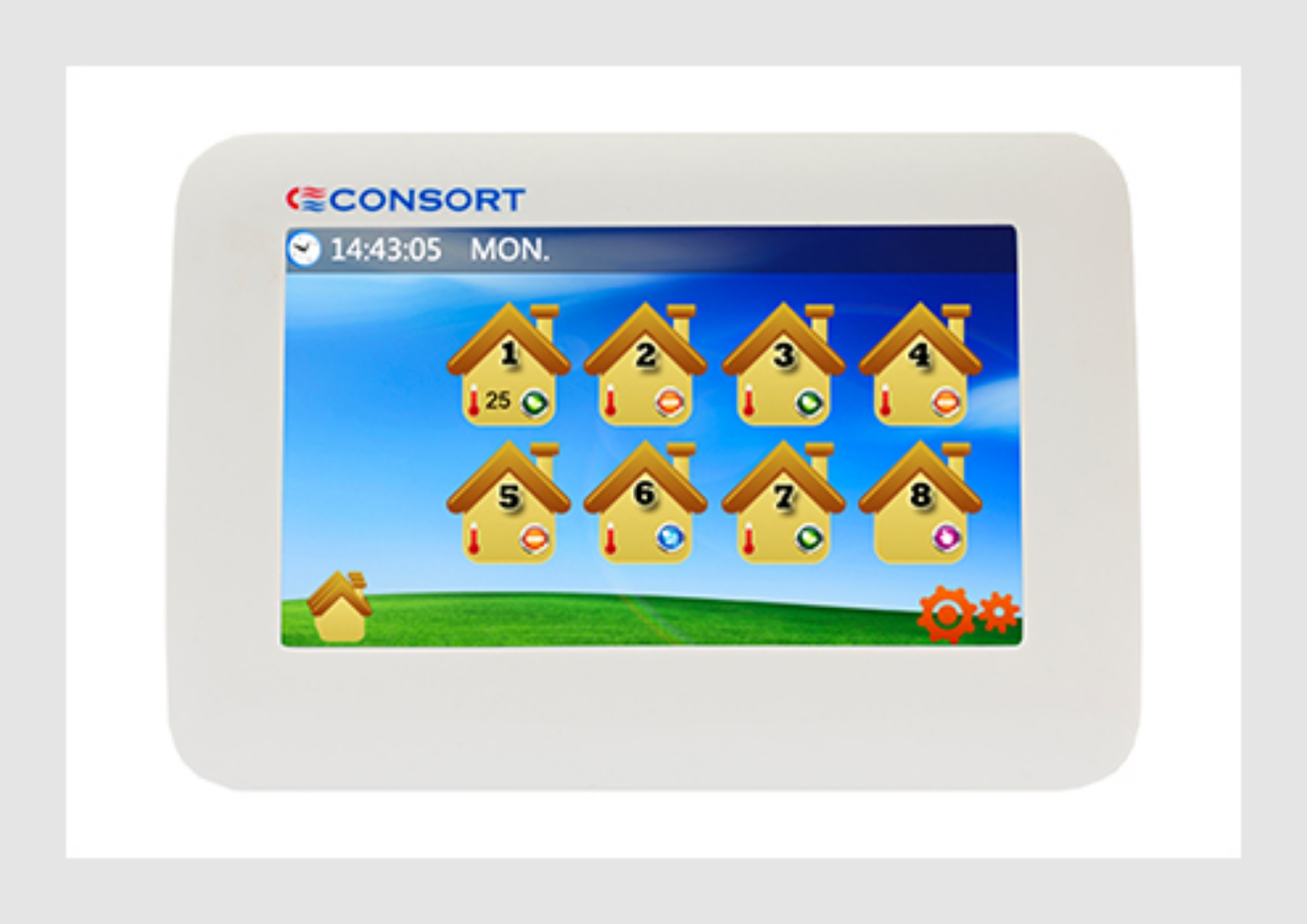 Consort Claudgen MRX1 Multizone Controller
£209.00
Detailed Description
The MRX1 Multizone wireless controller is a central control unit that can separately control up to 8 heating zones using the existing CRXSL controllers. Each CRXSL can control multiple Consort RX and/or SL heaters in the same room or zone. The MRX1 controller has a large touchscreen LCD colour display. A 7-day programme with 6 time periods per day can be set separately for each zone and if required, be duplicated across other zones. Temperature adjustments for all zones can also be done simultaneously.
Mains powered
Central control unit for a maximum of 8 heating zones
The MRX1 allows you to change the zone programme individually or as a group
Group Control feature allows setting a preferred operating mode and temperature in all heating zones simultaneously
Compatible with CRXSL and SLTI controllers, and electronic 7-day timer heaters with RF receiver
4 different operating modes: Boost, Manual, Set back (Economy) & Program
15-minutes Boost feature providing maximum comfort quickly with temperature control
Simple to set up and easy to programme
Touchscreen control
Large backlit LCD colour display for easy reading
Stylish and sleek modern design
Option to limit min/max temperature
Individual zone programme can be changed from MRX1, CRXSL, SLTI or electronic 7-day timer heaters with RF receiver
Temperature display of either degrees Celsius or Fahrenheit
Features & Benefits
Energy Saving Features
6 temperature settings per day
7-day heating programmes per week
Half heat when approaching target temperature *
Maintains temperature within 0.5°C
Set temperature in 0.5 degrees increments
Reduced power consumption in standby mode
* Half heat feature does not apply to 0.5kW and 0.8kW heaters.
Document Download
Documentation File Format Size
MRX1-controller MANUAL
PDF
1.5 MB
Need some help?